"I am optimistic we will solve this case," Wolters added.
The disappearance of Madeleine McCann became "the most heavily reported missing-person case in modern history." She went missing from an apartment in Praia da Luz, Portugal, while her parents were out to dinner.
15 years later and no one knows where she is. Though her parents and family never lost hope of seeing her again.
May 12th 2022 would have been her 18th birthday and her still devastated parents shared the message, "We love you and we're waiting for you and we're never going to give up."
Parents of Madeleine McCann, once considered suspects in the case, say the investigation around her disappearance still continues to this day. They never lost hope of finding their daughter.
In 2020, detectives on the case say the believe the girl had been murdered. Hans Christian Wolters, German prosecutor, said that he believe the suspect in the case, Christian Brueckner, didn't move the girl from Praia da Luz to Germany as many thought, but executed her in Portugal.
"I am optimistic we will solve this case," Wolters added.
The prime suspect in the Madeleine McCann case, Christian Brueckner, 44, is currently serving a seven-year sentence for raping a 72-year-old American in Praia in 2005. He's also awaiting a trial for a separate rape case involving an Irish rep in 2004.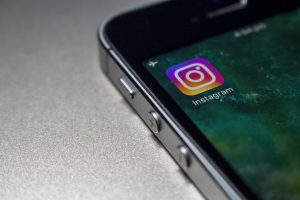 This case has been brought to light these past few days as the 21-year-old Polish woman, Julia Wendell, went viral claiming that she is Madeleine McCann.
She named her Instagram account "Help me, I need to talk with Kate and Gerry McCann," with the user name "iammadeleinemccan." Wendell points to certain physical characteristics she herself shares with Madeleine, like the famous rare eye defect and other facial features.
She's honest in saying that she really doesn't remember little to anything from her childhood. "I have lived a very hard life and suffered a lot of trauma, my abuser was a German pedophile who was a suspect in the Madeleine McCann investigation."
Wow. For the rest of the story, visit Is This 21-Year-Old Girl Madeleine McCann?: Part Two.