Anything really can, and will, happen in 2020.
An Australian Instagram model with a passion for dressing like Catwoman and some sticky fingers, has been arrested and jailed, again, after a series of crimes including masked robberies and shoplifting. Her name is Monique Agostino, she's 25, and this is her story.
Agostino was warned by Magistrate Jacqueline Milledge that her life was "going down the toilet," last year.
Agostino told Milledge that she had "anxiety and depression," behind bars, but the judge told her that she couldn't keep blaming others for her bad decisions. And she had been making a lot of bad decisions.
The former modeling entrepreneur, real estate agent, and social media influencer stated her life of crime just two short years ago. She started out by being the getaway driver, driving several teenagers to commit burglaries in Sydney.
This busty blonde and the boys wore masks as they broke into the businesses using a chisel. They also attempted to break into the House of Fruit convenience store and the nearby Le Parisien Café.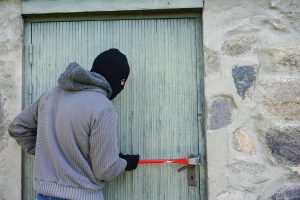 They got $300 and a credit card from their Stanley Street Café break in. Apparently, Agostino used the card to by $11.55 worth of food from McDonald's. She was involved in a raid at the Forestville Bakery, where $1,000 was stolen.
Catwoman was convicted and sentenced to two years in prison, and was also convicted of carrying a knife at a target store, possession of crystal meth, and stealing a $90 jacket from a shopping center. She appealed the sentences severity and was released on bail earlier this year.
Just before her court hearing in July, she was stopped by the police on an outstanding warrant that she'd violated her bail conditions. Her  appeal was later adjourned until Aug. 26, but when she didn't show up to the court date, a warrant was issued for her arrest.
Her lawyer, Pawel Kulisiewicz, applied to reinstate the appeal but the judge told him that the offenses had been "amateur hour" and that "they were always going to get caught."
The judge reduced her sentence to a max of 12 months with a six-month non-parole period. And that, as they say, is that.