When you think of Sin City, what do you see? Bright lights, loud noises, and a strip of real estate filled with casinos, clubs and bars. An environment who has its culture spoken about world-wide, it's casino games replicated online, and its big yellow taxis filling tourist shops in model form all around the world. Millions of people flock to the gambling paradise every year to try their luck at hitting the jackpot, few leave with riches and many leave in misery but with the outbreak during the coronavirus pandemic, the streets of Las Vegas are now beginning to look like something out of a dystopian future, something that we may only see in a movie scene.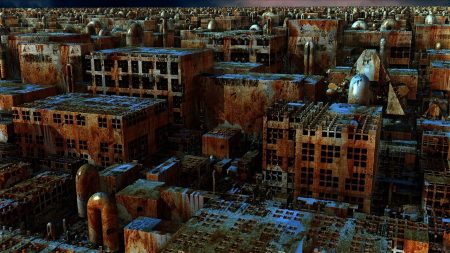 Usually teeming with life at all hours as a city that never sleeps, the streets of the strip are baron after all non-essential businesses are required to close among the COVID-19 outbreak. Whilst there has been some resilience as a few casinos have managed to keep their doors open for the small crowd that have stayed and continue to have a good time, excitement has turned to anger for the others that have had to fly home or alter plans as their holiday experience has been changed by the closures.
There is a certain allure to it, as images stream in from across the world, photographs of Times Square in New York, France, Italy, and South Korea and many others are streaming in with deserted streets and no cars or pedestrians in sight. We've grown accustomed to seeing these places have a non-stop flow of traffic as millions stream through the streets every year, but now as the streets empty and the businesses close we're met with a peaceful serenity and we're able to look at major cities of the world in a way that we may not be able to again, the eeriness as we see some of the major cities in the world begin to stand still.
As major cities across the world see their biggest tourist attractions empty, when else could we see these usually bustling metropolises be completely empty – and now as there is growing fear that many businesses and hotels could be at risk of closure, and the staff members that work within these businesses also fear the loss of their jobs, the big question remains that when all of this ends, how long will it take before things start to return to business as usual, will the streets fill as quickly as they emptied?