Is your college life coming to an end? Are you ready for campus recruitment? Are you wondering how to get hold of the momentum? 
If you are, the very first step is to prepare a mind-blowing resume for campus recruitment.
Any job application will require you to submit your resume. The resume of a fresh graduate with little to no work experience won't have enough meat on its bones. But knowing what to put in your resume and what to focus on can help you thrive in campus placements.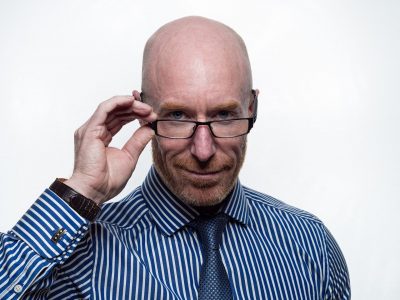 Implementing these 7 hacks to perfecting your resume can help.
1. Choose the Right Format:
Choosing the right resume format gives you a head start in the process of creating a campus-recruitment worthy resume. 
Among all the available formats, the reverse-chronological order format is the most suitable format for your resume. And here's why:
The reverse chronological resume format helps you outline the details of your professional life story by showcasing your most recent experience first. This helps a recruiter comprehend your achievements better as it helps them track important events of your life such as the details of your education, internships and work experience (if any). 
2. Write a well-articulated resume objective:
Most college students start working on their resumes come recruitment season. These last-minute resumes tend to be poor in quality as students tend to copy their classmates who in turn are likely to have copied it from unreliable sources themselves.
So how do you break free from the curse of poorly written resumes?
Writing a stellar resume objective is a great place to start.
A resume with an impactful objective that effectively articulates your career goals can help you stand out from the competition. It also helps the recruiters to comprehend your aims and ambition, which further helps them determine if you will be a good fit for the company. 
If you are at loss of words, unable to come up with the right things to put in your resume objective; think like a business owner with a crucial hiring need.
Would you hire an applicant who only talks about the things they are looking for? or would you prioritize a candidate whose objective shows how they can leverage their skills to help the organization? 
You would obviously pick the latter.
So. here's a penny for your thoughts. While drafting your resume objective, focus on your skills and abilities. 
Instead of outlining a shopping list of the things you are looking for in a job, talk about how you can be beneficial for the company. Another trick is to keep it short and informative. Whatever information you decide to put in your resume objective, make sure that you keep it confined to 3-5 lines.
3. Prioritize your academic information.
Highlight your academic information in your resume as this will be your saving grace as a fresher. Having next to no work experience, a colorful description of the prestigious college you went to and the academic achievements you have accomplished will do wonders for your resume.
As a rule of thumb, list down your academic qualifications in a reverse-chronological order and don't forget to mention important details such as the university's name, your grades, and the dates of enrollment & graduation.
However, solely mentioning your grades will get you nowhere with recruiters because there is a lot of new blood in the market with a new army of graduates with the same or better credentials than you. 
In such a situation, the need to distinguish yourself is at an all-time-high.
You can accomplish this by adding information regarding your co-curricular and extracurricular activities. Doing this will help you demonstrate that you have actively utilized your time at college to develop skills that you can use when you start a job.
Additionally, you can breakdown all the modules and coursework across the duration of your degree and customize your resume according to the job you are targeting by only mentioning projects that are relevant for that specific profile.
4. Highlight your achievements.
Do not shy away from showing off. Anything that makes you stand out will help you land a job in campus recruitment. Be it elocution or debates, sport activities or music competitions you may have won or excelled at; make sure that you do a good job at highlighting these in your resume. 
Communicating these accomplishments in your resume will help you showcase your leadership skills. Moreover, demonstrating that you have directed a team of 5 in competitions will also help you showcase your team-building skills – something as simple as this will put you miles ahead of the competition as this is deeply valued by companies who look for fresh graduates with inherent leadership and management skills. 
5. Endorse volunteering and internship experiences.
As a fresher, your resume for campus recruitment might lack a certain zing as you don't have relevant work experience to your name. But that does not matter much because companies who come for recruitment are looking for fresh talent and they know that you won't be equipped with a goldmine of work experience anyway.
The goal is to show the recruiter that you hold the skills for the job they are hiring for even when you might not hold relevant work experience. 
What recruiters are looking for is a skilled talent. Endorsing volunteer work, internship experience, and relevant hobbies can help you radically bridge this gap and help you make a favorable impression in the recruiter's eyes.
6. Keep it relevant, keep it crisp.
The ideal length of your student resume is 1 page. Since you have next to no work experience, unnecessarily bulking up your resume will do more harm than good.
So, while fashioning a resume for campus recruitment, make sure that is short enough to keep the recruiter engaged but not too short that it makes them question your competence. It needs to tell the recruiter everything they need to know without dragging it out. It needs to tell a compelling story of your professional caliber. 
As a rule of thumb, do not fill up your resume with irrelevant details because relevance is key and your resume should reflect relevance at all times.
7. Proofread.
All your efforts will amount to nothing if you make errors that could have been easily avoided by being thorough and mindful.
Example: A lot of people tend to make common spelling blunders and formatting errors which just makes the resume look messy and directionless. While this is not a big deal and most recruiters might even dismiss it, there's a slight possibility that the recruiter evaluating your resume for a coveted position in your dream company might be a nit-picking grammar hound who equates these mistakes as a hallmark of incompetence. 
Our advice? Don't take the risk. 
Make sure that you proofread your resume after concluding your resume. It will take you less than 10 minutes and save you the embarrassment of costing you your dream job.
Conclusion.
Your campus recruitment can land you your dream job and set you up for success. A well-written resume can do wonders to help you achieve this.
All you have to do is:
Write a well-articulated resume objective.

Focus on your academic information.

List your achievements, internships, and volunteering experiences.

Optimize the length and formatting of your resume.

Proofread your resume for grammatical or spelling errors.