The warmer weather is starting to take over and shake off those winter blues, and after a year of being stuck indoors, a lot of people are craving to get out into the fresh air. Whether you're planning to catch some rays on the beach, enjoy a picnic in the park, or just hanging out in your garden with a cold beer at the weekend, here are some top tips to help you relax outdoors this summer.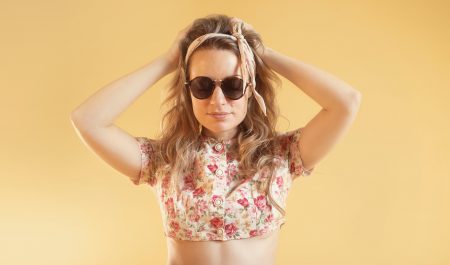 Portable Speakers
Whether you're hanging out solo or with a group of friends, listening to some of your favorite music is a great way to unwind. If you're alone, perhaps your headphones will do, but why not go the extra mile and get yourself some quality portable speakers? The perfect way to bring some upbeat atmosphere to any BBQ or sunbathing session wherever you are.
SPF Protection
If you want to fully enjoy the sunny weather this year, make sure you are protecting yourself from those UV-rays. Nothing spoils a perfectly good day out than coming home covered in sunburn and being in pain! Make sure you're topping up your sunscreen every couple of hours, and consider finding a spot that can offer you a bit of shade so you can take a break from direct sunlight.
Make Some Cocktails
Another great way to relax during the summertime is making some delicious cocktails to sip in the sun. Some of the best summer drinks you can make include rum punch, Mai Tais, mojitos, south sides, sangria, and a garden martini or Tom Collins. If you have to drive or don't drink alcohol, look for alcohol-free versions of these drinks instead. For those who enjoy vaping when they are having a refreshing drink, remember to stock up on JUUL pods or whatever you need for your particular device, and don't leave your vape device in direct sunlight! It could affect the taste of your e-liquid, and the risk of overheating can damage your device as well.
Get a Hammock
Is there anything that makes you think of relaxation in the summertime more than a hammock? If your garden has the space for it, why not get one and spend your summer evenings and weekends soaking up the sun while lounging around and feeling as though you are floating? You can get lost in a good book, listen to music, or simply have a doze while the breeze gently rocks you back and forth.
Go for a Hike
The idea of hiking on a warm summer's day might not be your idea of relaxing, but getting in some exercise will help to boost your mood and make you feel refreshed. By exploring a nature trail or walking through your local park, you can take in the scenery and enjoy a sense of adventure. The workout and fresh air will help you sleep better at night, too.
If you want to spend more time outdoors this summer and relax, use these tips to make the most of your experience, whether you're sharing that with friends or not.