Instagram (IG) is a highly-targeted image-based marketing channel that gives you endless opportunities to build a loyal customer base that grows your brand. But unlike any other social media, you must follow some tactics if the primary purpose is to increase brand awareness and customer engagement.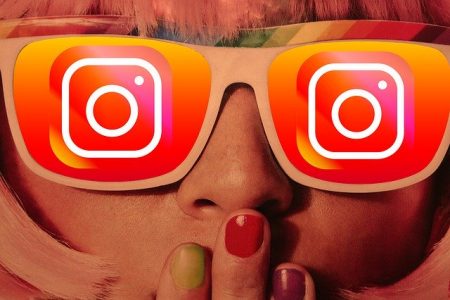 Even though Instagram came out as an app for sharing your daily life adventures or as fun for some teenagers, it soon became a serious brand-building, networking and selling tool for brands as well as individuals.
Whether you are buying your customers' attention by selling a delicious meal, an amazing electronic gadget or an expensive gift, Instagram gives a big splash to corporate brands.
Instagram is one of the reliable social media marketing networks that allows you to grab the attention of your consumers by energetic, straightforward and visually engaging posts, imagery and videos.
But the thought-worthy question is: How do you get more followers if you are just starting Instagram marketing? Real followers are the first milestone of your success.
So, here are some ways in which you can get more Instagram followers for your retail brand.
Cross-Promote Your Brand on Other Social Media Channels
Always start by letting people know about your IG brand account. There are greater chances that most IG users are on several other social media platforms i.e. Facebook, Twitter, and Snapchat. Ask them to join your brand on Instagram.
Use Relevant Hashtags for Your Brand
Instagram is a hashtag (#)-driven application. It means that you can make your post as discoverable as possible by using the right hashtags. But it is also important to be considerate towards your users when using them. Do not come spamming at their feed. Bulk use of hashtags could drive potential followers way.
Here are some popular Instagram hashtags to start with:
Cat
Art
HealthisWealth
Instagood
Instalike
LoveYourself
LiveLife
FoodforLife
The most popular hashtags change and vary from industry to industry. So, you must keep a keen eye on the statistics.
Monitor Responses  
If you want to increase your followers and engage with them, you need to keep your mind focused on the comments and likes on your post. Take the first step towards getting millions of followers by keeping an eye on the hashtags even if they do not drive a lot of Insta traffic.
If you are a local business, make sure to use geo-tagged Instagram hashtags for your posts.
Play Nice With Video Content
Do not overlook video content on Instagram. Video content is trending here as much as it is trending on Twitter and Facebook. The engagement ratio is more on videos than on images on Instagram.
The truth is, your followers would not be able to resist the spell-binding and quirky short videos. So, it is recommended to hire an experienced video editor or marketer to keep your Insta feed filled with useful video content.
Other than that, do not forget to have live video sessions now and then. Nothing is more authentic than you talking with your targeted audience via live videos.
Optimize Your Instagram Brand Page
Your IG brand page is your brand's face. The more you work on it, the better. It is an open opportunity to introduce yourself as a brand to millions of Instagram users. Even though linking users to your website's homepage is considered the most effective way to go, an Instagram landing page could get you a lot more followers in a short amount of time.
To create a professional yet attractive Instagram brand page, what you need is a brand name, a complete and attention-grabbing bio, captions for your images and a brand-relevant photo or logo as your profile picture.
Moreover, you can also add your contact number, address or email address as quick call-to-action buttons.
Post Consistently
Coming on Instagram is not less than a commitment. All that your IG brand page would need is time once or twice throughout the day. Once you have pipeline and workflow for the visual content you post, you can post thrice  a day to get more followers.
For more followers, you would need sizzling images on your profile just like you do on Twitter. So, do your research so that you can post at peak times, frequently and consistently. No matter whether you post once or twice a day, stay committed to your profile.
Apply the FLC Formula
The FLC formula stands for "Follow, Like and Comment." This is the simplest way of getting followers for your retail brand. Engage with your competitors' followers by following them, liking their photos and commenting under their posts. Repeat the process until you are big enough to get followed without following others.
Overall Thoughts
Starting Instagram marketing strategy can be a tough call, especially for local retail brands. By growing your IG follower count, you can spread awareness about your brand, products, services, culture, etc. Moreover, you could also attract new leads and prospects. To revivify your IG brand account, Instagrowing makes it super easy for you and works as a pathway between you and the targeted audience. It is one of the few Instagram marketing platforms that offer real and targeted Instagram followers for brands.