CBD is a component that comes from the plant called cannabis sativa. CBD doesn't have a psychoactive effect on the body. It is gaining popularity for being helpful for anxiety treatments. But how CBD helps with anxiety is a question that one surely wonders. Anxiety and related disorders are some of the most common health conditions that the world suffers from today. There has been some study done on CBD and how it can help with anxiety.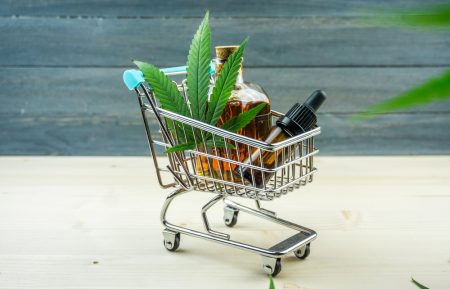 CBD: What Is It?
The full form for CBD is cannabidiol. It is a chemical compound that is found in a cannabis plant. This is a species that includes marijuana and hemp. There is one other component called THC that is present in the same plant and has been known for giving the feeling of being high that is usually linked with marijuana. But CBD doesn't have any such effect and is now being used for various medical treatments. If you want to dive in depth about what CBD is you can follow the resource like CBD Fable or Project CBD.
How Does CBD Help With Anxiety? Scientific Evidence
As we all know that there are many forms of anxiety and CBD has linked to the treatment of both of these. The good thing is that there is some scientific evidence that we see coming forward regarding this.
CBD and Generalized Anxiety
NIDA (National Institute on Drug Abuse) has done research that says that CBD was able to lower the stress levels in rats. The subjects had been observed for lower anxiety signs. It was also noticed that symptoms like high heart rate were lowered. There is still a need for more research to be done on GAD in humans.
CBD and Other Anxiety Forms
CBD might also, help with other anxiety forms like the social anxiety that a lot of people have and then there is also PTSD that is caused after a stressful event in life. CBD can be helpful in insomnia that's induced because of anxiety.
One of the studies that were done in 2011 has shown that CBD does affect the people suffering from SAD. Here the participants were kept on 400 mg CBD or placebo. People that were on CBD did experience relief from anxiety.
Several other types of research have shown that CBD does help in symptoms of PTSD, these can be negative memories that keep replaying or nightmares. The studies also had observed the effect of CBD and the traditional supplements given for It and observed hopeful results.
What About Other Neurological Diseases?
CBD is now vastly studied for neurological diseases and their effect on mental health. A literature review in the year 2017 had concluded that CBD can be considered an effective depression treatment.
The authors were able to get a few pieces of evidence that suggested CBD being helpful in anxiety and related disorders. However, these studies were not well controlled. By this, we mean that the people taking part were not compared with a different group that might have been on some other or no specific treatment.
So, Does CBD Treat Anxiety?
We cannot for sure say this right now if CBD can completely treat your anxiety. Some scientific sources say that it has an impact on the brain's serotonin levels. That plays a vital role in sleep, digestion, mood, and human behavior.
And serotonin levels assist with treating depression and anxiety. Most of the antidepressants work through serotonin level regulations. So, you can say, that there won't be any harm in trying good quality CBD oil and see the way it works for you.
And if you're hunting for the good quality CBD oil then in our opinion cbdMD is one of the best for anxiety.
CBD Dosage for Anxiety
Make sure that in case you are dealing with anxiety and thinking of taking CBD you speak with your doctor. They will be able to help with the correct dosage that you should begin with. Also, understand that there are very few brands in the market that offer the potency of CBD that you are searching for.
So always go or a reputed brand and go through the reviews before you take CBD product. We recommend that you always start with the lowest dosage. In case this works for you, one just has to stick with it. You can then gradually increase the dosage as per the requirement, although it's not needed if a low dose provides you relief.
The Requirement of Better Research
You must know that CBD remains a highly unregulated field. And there is still a good need for understanding the long term impact that CBD might have on our mental health. So, far there hasn't been any risks noticed for long term usage, but until we get more scientific data on it, the safety is not guaranteed.
There haven't been any extreme side effects noticed either. But some people can be sensitive to CBD and in that case they can skip it.
Will CBD Give You a 'High'?
If you are consuming a pure product, CBD will not give you any 'high.' THC and CBD work on the same cannabinoid receptors of the brain. This can also cause some changes in the manner that one thinks or perceives. If you are taking a quality CBD to isolate, you won't get high, just calmed down feeling that can help with anxiety. Even WHO has said that CBD doesn't lead to habit formation and you can be sure that you won't get dependent on it.  Understand that the amount of THC in CBD oil that you take should be less than 0.3 percent.
How Does CBD Help with Anxiety? The Bottom Line
Please remember that CBD is not presently a replacement or medical treatment like anti-psychotic and anti-depressants that you might be on. So if you are on any prescription medicine, don't stop with it till your doctor advises so.
You can always speak to your healthcare provider on CBD before taking it as there can be interactions occurring between CBD oil and medicines. Hopefully, more research in the future can help us understand if Anxiety treatment can occur with just CBD. This will be a natural, chemical-free treatment with no side effects.