Everyone has stuff that is really important to them. Whether it be valuable or sentimental, we all have our stuff.
But what do you do with it when you want to protect it? Maybe you hid it in your Pringles can? Maybe it's in your bathroom cleaner? The best place to hide your favorite things is in plain sight.
Secret Stash Random Pringles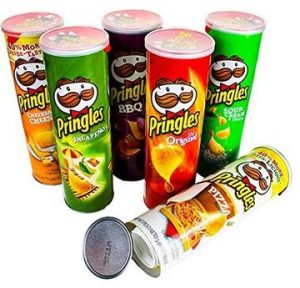 Up first is a Secret Stash Random Pringles. Everyone should hide their priceless things in a Pringles can. Who would look inside food to hide things? I'm betting next to no one! Pringles are a great snack and they act as a great safe, too!  Buy it now!
Bookcase Secret Door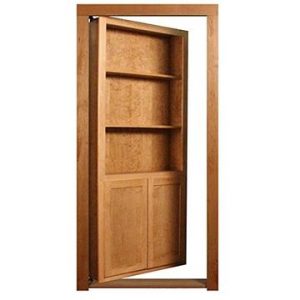 See What's Behind Door #1, Here!
Yes! The bookcase secret door! These are all over the movies and TV – in fact, most of us have never even seen one in real life. Imagine all the amazing things you could do and have if an entire room was virtually unknown to anyone other than you. Buy it now!
Garter Purse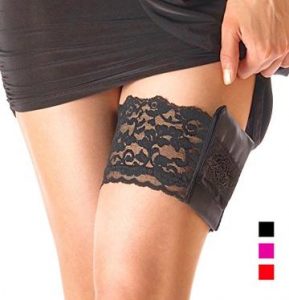 Shhh… Get this Discreet Purse Here!
And something for all of us ladies out there. A garter purse. You don't need anyone to hold onto your money or ID, you can store it on your leg. This garter stays put with a silicone grip and 2 secured pockets. Speaking from experience, this is a great option. Buy it now!
Hidden Money Pouch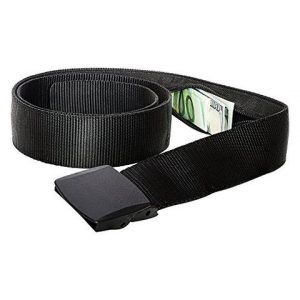 Shhh… Get this Discreet Purse Here!  
A little Fitbit, a little sporty bracelet? This hidden-money pouch has a non-metal buckle and comes in black. It also comes with a 100% lifetime money-back guarantee.  What have you got to lose? (Besides your money, of course, because that will be safely attached to your wrist.) Buy it now!
Southwest Specialty Products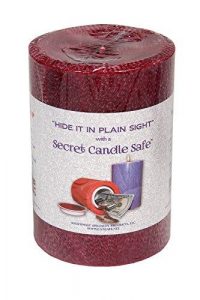 Get Your Romance (and Safety) on Here!
Otherwise known as candles. Well, a candle safe. This means anything small, delicate, and extremely important to you should be stored in this candle safe. It's a burgundy candle that really burns! What is more believable than a burning candle, than a burning candle. Why would you even think it was something else? Genius. Buy it now!
Hollow Toilet Paper Roll Diversion Safe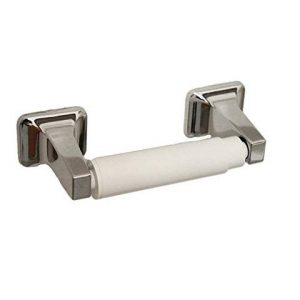 Get Your Secret Toilet Paper Roll Here!
This super discreet diversions safe is easily hidden in plain sight in a place no one would look, or would want to look, for the expensive stuff. The closer to the toilet you get, the further people will stay away from it.  Buy it now!
Hidden Coffee Mug Safe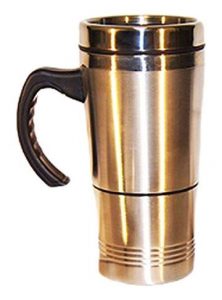 Buy This Awesome Travel Mug + Safe Combo!
This coffee mug is stainless steel and a great place to hide something small. The bottom screws off and being a travel coffee mug, it's great whether you are on the go, or at home or the office. Buy it now!
Flower Pot Diversion Safe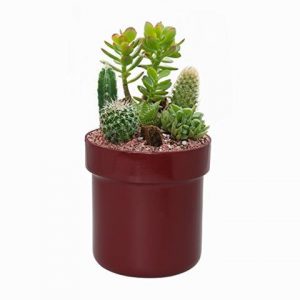 Hidden among the flowers…is a safe to place your items! This flower pot is a key lock and comes with 2 keys. It has a steel bottom and a locking lid. You can place a real plant in the top to help with the illusion, and the pot comes in two different colors. Buy it now!
Plastic Wall Clock with Hidden Compartment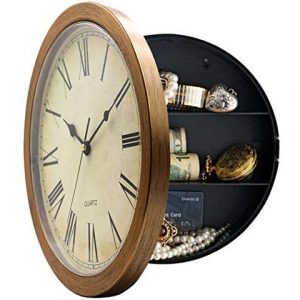 Stay on Time and Safe with this Vintage Clock!
So, we all want a clock in the house. And this is a perfect place for things to literally be hiding out in the open. This is reminiscent of a picture frame that opens up into a safe, but more discreet and less known. Win-win. Buy it now!
Alice in Wonderland – Real Paper Diversion Book Safe with Key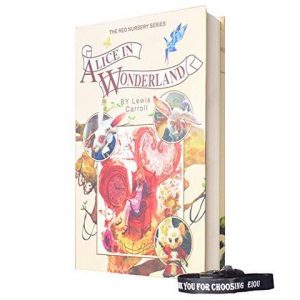 Buy this Book, and Keep Your Rabbits (and Other Valuables) Safe!
Because who is going to dig through the books in your bookshelf, in hopes of finding riches, money, or jewelry? Next to no one, that's who. This is also a key entry so there are two sets of keys included with this book safe. Buy it now!
Gun/Curio Slider Cabinet Combination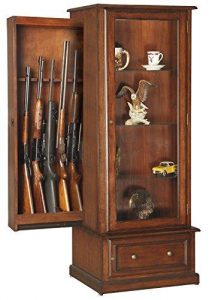 Talk about a Conversation Piece!
This typical looking tempered glass and curio cabinet display hides a secret place for your shotguns or rifles. It's beautiful and seamlessly fits into a kitchen or dining room without a second look. Well, that is, if less people looked at all the beautiful features of this piece of furniture and what you put in it. Buy it now!
Barbasol Can Safe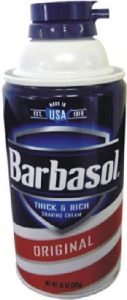 Buy this Classic Safe, and Keep Your Beard at Bay!
Again, with the bathroom items. Because who wants to get into someone else's toiletries when they want money or things that are worth a lot? No one will be twisting and turning your shaving cream, hoping for a payday. Buy it now!
TanSafe – Portable Beach Safe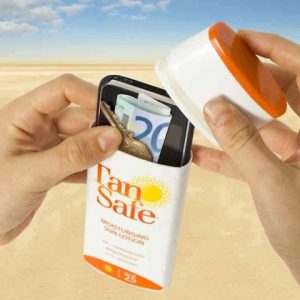 Get the "Safest" Tan in Town – Learn More Here!
Now this is perfect for beachgoers. When you want to go to the beach, you never want to think your stuff is getting stolen. So this is the best way to keep your things safe while you get a tan and play. The "sunscreen" container is empty so that you can put money, credit cards, cash, and your cell phone in there. You may even be able to get a key in! Buy it now!
U.S. Patrol Hanging Closet Safe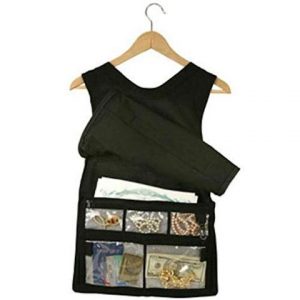 Check Out this "Little Black Tank Top!"
This is a large, hanging single-sized black tank top, but with a secret mission, to protect your stuff. This is a great way to conceal your valuables, whether you are at home or at a hotel. Buy it now!
Hair Brush Diversion Safe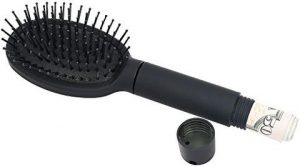 Learn More about this Two-in-One Hair Brush!
Now this looks more familiar, but instead of a safe like this, there are others that are flasks. But, back to this. If you want to roll up some money and hide it where you think no one will want to find it, this is the best of the best. Just roll up your cash, slide it into the brush handle. twist the brush closed, and you're good to go! Buy it now!
LED Light Bulb Secret Compartment Safe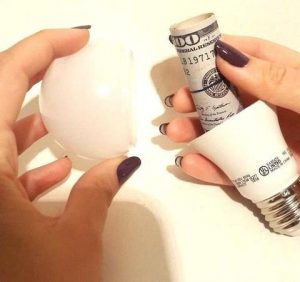 Check Out this "Bright" Way to Store your Stuff!
And last but not least, is this light bulb safe. This is another one no one would think to look for anything and is also a lot of work. Hide cash, jewelry, prescriptions or even keys in it. Don't use it though. This is one safe that you will want to hide among the other light bulbs or even just store on the top of the fridge. Buy it now!
If you think the bathroom is the best place to hide your things, you have lots of options. They sure beat hiding your key under the mat. Which of these do you have to have?
Note: This post is a sponsored story by Gifteee.com.  Oddee was compensated to write and share this article.