Funeral homes now offer party services to customers
Many have a full bar service and some even offer food
Final services now include unusual events like tailgating and live streaming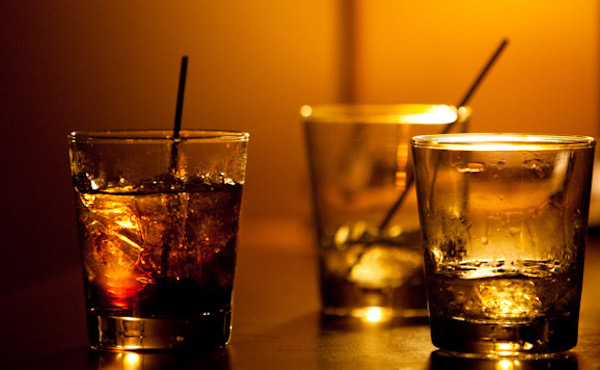 A funeral home in Burlington, Milwaukee was recently approved for a liquor license.
Integrity Funeral Services doesn't plan on handing out vodka and tonics to grieving family members—at least not yet—but the owners are drawing up plans for a 6,000 square foot building adjacent to the facility to host parties after wakes and services.
"I think people are focused now on 'Hey, let's celebrate life. This doesn't have to be a sad drawn-out situation. Let's celebrate that person,'" explained one of the owners of Integrity.
Turning funerals into full blown parties is just one of the latest unusual trends in the funeral services industry. The Kolssak Funeral Home in Wheeling, Illinois offers catering services which include finger foods and champagne flutes for toasting the recently departed. A Providence, Rhode Island funeral parlor turned a 2,400-square-foot garage once used for limos and hearses into a full-service Irish pub that dedicates the last call to the deceased.
The Carson Celebration Of Life Center in Iowa not only rebranded to omit the uncomfortable "f word" from their name, but they also offer final services that include tailgating and a party specifically for farmers. The deceased can be outfitted in overalls and work clothes to celebrate his or her "final harvest."
All of the food and fun might seem traditional when compared to the weird requests family members now make regarding the deceased during the observance. Posing dead relatives to look as though they're attending their own funeral is a fad that hopefully never catches on.
Funeral homes unwilling to adapt to these fun-filled family requests might need to rethink their business model. Many establishments are offering cutting edge options like eco-friendly and green alternatives and providing a livestream of the service to those mourners unable to make the final goodbye. Burial in locations other than the traditional graves and mausoleums is also skyrocketing in popularity, which might not be the worst idea, considering many parts of the world are running out of places to put people after death.
Do you have a specific and slightly out of the norm wish for your final service? Have you ever attended a funeral party or tailgate? Tell us about it in the comments section below.