Interested in putting your money to work abroad? Well, this article may be for you...
Italy is one of the best immigration destinations as it offers several alternatives to aspiring immigrants. You can opt for citizenship routes such as descent, marriage, or naturalization if eligible. But you may have to take a longer one if you do not have ancestral links, marital connections, or long-stay history in the country. You can explore the investor visa option to move in as a resident and unlock citizenship opportunities down the line. Although it is the easiest way to gain access to a residence permit, you can go the extra mile to ease your journey. For example, the team of InvestorVisaforItaly.com can assist you in obtaining an Italian investor visa without hassles. Let us share a few foolproof ways to simplify the process.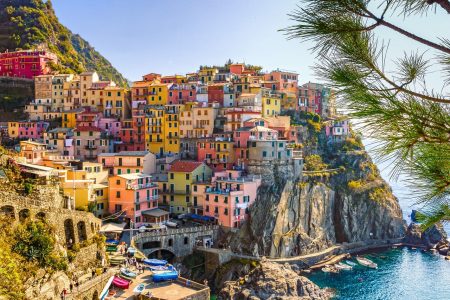 Decide your ideal investment option
Although the investor visa option hinges on hefty funding, things differ with the Italian investor visa. You need not bring millions to buy residency as there are more affordable funding alternatives. You can actually get in by investing an amount of €250,000 in an innovative startup in the country. Not everyone may be comfortable with startup investment, and you can explore other options too. You may fund an established company with €500,000, donate €1 million to a public welfare project, or purchase Italian bonds worth €2 million. Decide your ideal option early to make the process a breeze.
Get your bank statement ready
Another good thing about the Italian investor visa is that you need not bring in the money until after getting your residence status. You even get another three months to deposit the committed funds after landing in Italy and obtaining a two-year residence permit. But you will have to provide a bank statement showing proof of funds in your account. You will require it right at the beginning of the process while applying for the nulla osta or certificate of no impediment. Having the bank statement ready early gives you a head start with the process.
Set towards your citizenship goals
Immigration experts recommend getting your citizenship goals right after obtaining your investor visa. You can easily get one of the most powerful passports by completing the formalities during your Italian residency stage. The residence status converts into a permanent residence after spending five years in the country. Just ensure to renew it before expiration to prevent any glitches. After completing a decade in Italy, you become eligible for citizenship by naturalization. You can complete the process with expert assistance and get your second passport. The only condition is that you must retain your Italian investment during this period. On the upside, your family can join you without additional investment in the first stage, and they automatically get citizenship by naturalization with you.
Collaborating with an expert is the best way to cruise through the entire journey, from obtaining the investor visa to becoming an Italian citizen. Look for an immigration specialist to assist you with the end-to-end journey and make the process easy and hassle-free.
Sarah Johns is an experienced content writer and heads the legal writing team at Outreach Monks. She specializes in business and legal niches. She collects information on the latest business trends and combines them with the legal requirements of different countries to empower her audience to grow their business.