Bailey, 24, is an influencer who posts the latest in trendy fashion looks, has opened up about her career and said that she's always wanted to be famous.
The Texan has always planned to make it as an influencer and is set to become the first millionaire in her family. Bailey posts her fashion looks on her Instagram, Facebook, and Twitter accounts.
However, most of her cash comes from her X-rated adult subscription site OnlyFans.
Bailey said: "I did always intend on being an influencer but I think an eye opening moment for me was seeing other girls that were built like me, who looked like me, who were successful at it.
"My mum said 'I knew from the jump because you were so fascinated with taking photos of yourself and always talked about being famous.'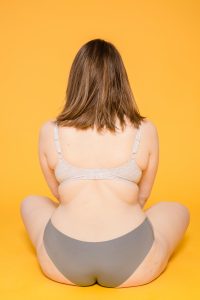 "I don't like labelling myself but if I had to I'd just say I'm an internet sensation."
Beyond manifesting her own fame, she says she's always been super confident. She shared that, "In the times where I didn't feel confident I just reminded myself that I am one of many people out there, and anything that I don't like about myself I can change."
Bailey's look is currently all-natural but she plants to have a stomach surgery eventually, to remove and "get rid of the FUPA".
She added: "I think my confidence stems from my mum. She always made me feel beautiful and talked positivity into me all of my life, especially in those moments where I felt worthless."
Her family supports her endeavors and are proud of her career. Bailey commented, "My family is the reason I go even harder with this career.
"They do not really see what I post online but all in all they are very proud of me and how far I've made it. First millionaire in the family." She lives a pampered life but as an influencer, especially in her area of content and with 353,000, she of course deals with trolls and attacks on the regular.
She told us: "Most of the haters and trolls on my profile are mad that I haven't responded to their direct message yet.
"I am literally unaffected by mean comments. I've had some really really bad comments and threats too." Though, she gets lots of good stuff, too.
"Most of the attention I get is good attention from men and, surprisingly, women."