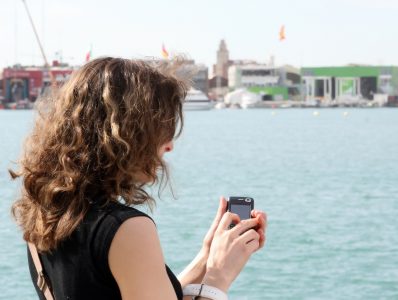 Business isn't a solo pursuit. Even solopreneurs need outside help. As you build and grow your business, make sure you have access to as many skilled professionals, vendors, and service partners as possible. In doing so, you'll increase your capacity and capabilities many times over.
7 Numbers to Have on Speed Dial
As individuals, we often overestimate our capabilities, talents, and skills. Whether you'll admit such or not, you're finite and limited. Yes, you have some abilities, but they aren't what make you successful. For the most part, your success hinges on the people and resources you have available at your disposal. Thus, the secret to success is being well connected. And in light of this, there are some numbers you should have plugged into your phone.
In the early days of business ownership, it's possible to get away with some basic accounting knowledge and a simple software program. However, as your business grows, you'll need some more professional expertise and hands-on attention. This is why it's helpful to hire an accountant or bookkeeper.
A good accountant does more than keep your budget straight. He can analyze your cash flow, provide tax advice, and help you make smart decisions that have a positive long-term impact on your company. You can bring an accountant in-house or go with an outsourced accounting partner. Each option has pros and cons.
You're never too smart, old, or experienced to have a business advisor. Even the most successful CEOs and entrepreneurs in the world surround themselves with great minds. The key is to choose the right type of person – someone with a coaching mentality.
"Consultants are often brought in to examine a business's current operations and make recommendations before exiting," digital consultant John Boitnott writes. "But a successful small business advisor will approach the job from a coaching standpoint, with the end goal of ensuring the small business owner gets the skills necessary to thrive long after the advisor is gone."
Most people assume that they only need a lawyer when they've messed up. But savvy entrepreneurs understand that having a business attorney on speed dial can offer a wealth of benefits beyond getting out of jail.
A good business attorney helps with everything from establishing the right legal structure to drafting contracts to protecting intellectual property. You don't necessarily need one on retainer, but it's a good idea to have a relationship with an attorney you can call in a time of need.
4.
Online Printing Service
Even in a world that's dominated by digital content, there's something incredibly valuable about print. Whether it's brochures and booklets or flyers and handouts, there's something powerful about tangible marketing elements that people can touch, hold, and smell. Having an online printing service at your fingertips is a great way to complete projects with a quick turnaround time.
Building a relationship with a banker sounds boring, but it's necessary. You want someone who understands your business and can recommend products that align with your goals. A good banker understands that his success hinges on your success. Thus, he'll help you strategize, protect assets, and grow assets in ways that are mutually beneficial to everyone involved.
6. Insurance Professional
Again, this isn't a sexy topic, but insurance is something that every business needs in order to thrive. And rather than piece together some insurance products here and there, you should work with an insurance broker who can help you formulate a plan.
7.
Social Media Influencers
"Influencer marketing is the practice of connecting your brand with online influencers, who then market your business to their followers," GroupHigh explains. "Usually, these online influencers are people with a big social following, normally in at least two major platforms. These influencers work even better when they are in your niche market."
You might think that major corporations and Fortune 100 companies are the only ones that can use social media influencers, but this simply isn't true. Influence marketing is equally effective – if not more – for small businesses with limited reach. Find some influencers you can rely on to create powerful content that connects your brand to new members of your target audience. You can also use one of the best press release distribution services to help you increase your brand visibility.
Never Stop Networking 
Networking is and will always be one of the primary ingredients of successful entrepreneurship. It's nearly impossible to build a thriving business without other people. Whether they're inside your company or outside the four walls of your building, you need people with diverse skillsets and unique perspectives to push your business forward. A continual commitment to networking will yield powerful, long-lasting results.
Want to tell your strange story?
Tell us about it
and it could be featured on Oddee. You can remain fully anonymous.