This story can only make you smile.
With all the bad, sad and downright awful news these days, it's certainly great to see this amazing story. Not only did this class graduate together, they all got into college as well. Here's the story.
The graduating class of New Orleans made national headlines when they collectively were accepted into college. Every graduating senior at St. Augustine High school as accepted to college, and that's not all.
The class also earned a combined $9.2 million in scholarship offers.
Director of Communications & Marketing, Mel Cordier, says 99 graduates in this class will enroll in a college or university. One graduate is entering the military ranks.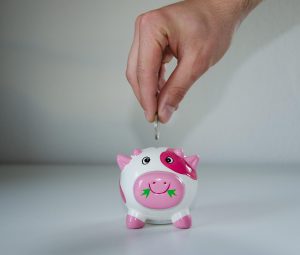 A clip was posted by a mom of one of the seniors, as the kids celebrated in full cap and gown. The mom said, "It's late but I don't care. The world deserves to see this Black boy joy. Congratulations to THE St. Augustine High School class of 2022. 100% college acceptance. $9.2M in scholarships. Straight out of the 7th ward of New Orleans. Let that make headlines! Dance!"
In other odd but cool news, one Texas district featured 35 pairs of twins and a set of triplets. Can you believe it?
35 pairs of twins, all in the same district, all graduating.
The Mansfield Independent School District held a special event at Vernon Newsom Stadium to celebrate the 36 sets of multiples within the senior class at its five combined schools and one early college high school.
This graduating class features the most multiples ever seen at once in the district, according to officials.
"It's great being a twin. We don't necessarily look alike but that bond is still there just as much as any of the twins here," Angela Morka, who attends Mansfield ISD with fraternal twin Anthony said.
Angela starts at Yale in the Fall and Anthony, Houston.
"It will definitely be a change because we're not going to be together like we've always been, but we can always still call each other, text each other and that we're still there for each other," Anthony Morka said.
Two Guinness World Records in 2017 were given to the schools sophomore class that had 45 sets of twins and a set of triplets. The school made the record books for having the most twins and most multiples in the same academic year at one school.
These stories are great, and rare. What could be better?