Sleep with her ex, for one last go around. Or more?
You know, just one last time to sleep with her ex. So it's pretty clear this was the best sex of her life, or as she says, the best physical connection. 
This story goes like this. A woman with only nine months left to live asked her husband if she could "sleep with her ex," just one last time. What would you say?
The husband was heartbroken at this request and very specific wish. Because he felt there was 'no one I can tell,' he went to Reddit.
The husband was initially 'destroyed' after finding out that his wife of ten years and love of his life, had a 'terminal disease.' She was only expected to live another 'nine months' at most. 
"I don't remember life without her and I don't know what I'm going to do when she's gone. I have been doing my best to make the last days of her life good and grant whatever wish I can," he said.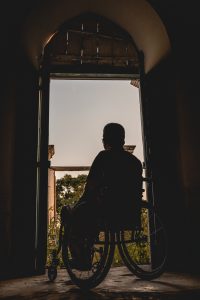 "The doctors said that she was likely to need a wheelchair in 4 or 5 months, then by month 8 she'll be bedridden for the last few weeks. That's if she doesn't decline faster."
It was then that his wife opened up to him, sitting him down to reveal that her dying wish was to 'have sex with a previous partner of hers' and sleep with her ex. Just one last time.
He explained: "I of course was shocked and when I asked why the f**k she wants that.
"So basically she thinks that her most physically compatible satisfying lover was him."
Damn, that would be hard to hear. To read the rest of this story, please follow the link and enjoy Dying Woman Asks Husband to "Sleep With Her Ex": Part Two.
And weigh in with your own opinion in the comments!