Why do our teeth suddenly hurt?
If you're already kind of scared of dentists, you might want to skip this story. It sure made us plenty uncomfortable.
A Wisconsin dentist has been found guilty of gruesome violations of both the law and probably every single medical oath in existence. The crooked dental health provider purposefully damaged his patients' teeth to make millions of dollars by installing crowns.
It wasn't a short-lived scheme either. According to court documents, Scott Charmoli — a once-licensed dentist from Grafton — started mutilating people's mouths in 2015.
Charmoli, 61, carried out his plan over four years, billing insurance companies more than $4.2 million for crowns his patients didn't need. Until he got to them with his drill, that is.
The health fraud scheme was only uncovered in 2019 after Charmoli sold his practice. We don't know exactly how many people he… Operated on, but nearly 100 former patients have sued him.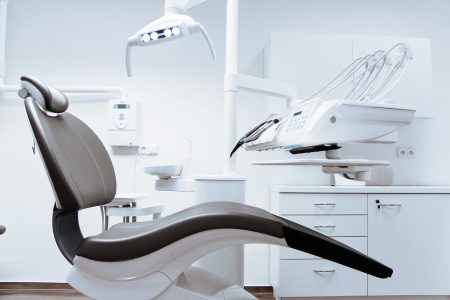 Fake Photos
Federal prosecutors say that in 2015, Charmoli started to "aggressively sell patients on the need for crown procedures." He managed to convince them by faking dental X-rays.
In every case, he followed the same action plan. Over the years, he perfected it to almost an art form.
First, Charmoli would take either an X-ray or a photo of his patient's teeth. He would then point out a speck or a line on the surface of a tooth.
Now, your teeth aren't perfectly smooth, and even normal, healthy teeth always have all kinds of bumps and scrapes. Charmoli, however, would tell the patient that the irregularity indicated serious decay or a tooth fracture.
He would then start pushing dental crown treatment on the patient. They would usually agree to it — after all, what reason did they have to suspect their dentist?
Once the patient was in Charmoli's chair, he'd break out his drill. Which he then promptly used to actually break the person's tooth.
Charmoli would either drill into the tooth to create a cavity, or sometimes break off pieces of the tooth. Then, he'd order new X-rays on the patient, which he submitted to their insurance company.
Since the picture now showed real tooth damage, the companies would agree to cover the crown. If they didn't, well… The patient now had broken teeth so they ended up paying out of pocket
At least the whole scheme ended with Charmoli actually installing the crown to repair the damage he'd caused.
That's a Lot of Crowns
As you might guess, taking X-rays after you started drilling teeth is not in the usual dental workflow. And indeed, some of the staff at Charmoli's practice noticed this.
One of his former assistants testified in court that she did question Charmoli on his unusual methods. However, according to her, Charmoli would always justify the new X-rays by telling his staff "insurance is going to want to see this."
And so, his scheme carried on uninhibited until 2019. In January of that year, Charmoli sold his practice, Jackson Family Dentistry, to another dentist, Pako Major.
Nonetheless, Charmoli kept seeing patients at the practice until September 2019. After he left for good, Major started reviewing the files of his former patients and everything didn't add up.
So, he decided to report Charmoli to the authorities.
"As medical professionals, we take an oath to 'do no harm' to our patients, which is why I felt the ethical obligation to report activity that I believed to be suspicious," Major explained according to Ars Technica.
Health authorities began digging into Charmoli, and they indeed noticed a strange spike in crown procedures he performed, starting in 2015. Court files show that Charmoli was in the 95th percentile of crown installations out of all dentists in Wisconsin.
On average, the courts heard, Wisconsin dentists install about six crowns per 100 patients. Charmoli installed 78.
Facing Decades in Prison
The jig was up. A federal grand jury indicted Charmoli in December 2020, at which point he had wealth and property worth more than $6.8 million.
Finally, on March 11 this year, a federal court found Charmoli guilty of five counts of health care fraud and two counts of making false statement related to health care issues. His sentencing is scheduled for June 17.
Charmoli faces up to 10 years in prison for each health care fraud count, and an additional five years each for the false statements. And then there are the cases his previous patients have brought against him.