Hell, who wouldn't want to live on a cruise ship if they could afford it?
Could you live on a cruise ship? Imagine it!
Where do you live right now? Chances are, like "most of us" you live in one location and you sometimes go on vacation.
For Angelyn and Richard Burk, living on a cruise ship makes financial sense, as it's cheaper for them than paying a mortgage. They left Seattle in May 2021.
Since leaving the city, they have talked about their living situation and shared that they don't plan to return to living on dry land any time soon.
As for when they took off, they both packed one suitcase each and left their jobs in March 2021 to live on a cruise ship. Former accountant, Angelyn, said that the pair traveled and have always searched "for a way to continuously travel in our retirement that made financial sense".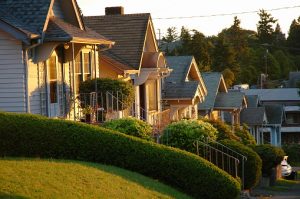 After looking at the numbers, they soon realized they could continue traveling for the rest of their lives for as little as $43.92 a day. And live on a cruise ship?!
And wouldn't you want to live on a cruise ship forever if you could? Between savings and the anticipation of the sale of their home, the Burks are able to fund their literal dream life.
They have thus far traveled on various cruise ships from around the world and even went on a 51-day trip from Seattle to Sydney. Wow.
They've been to Italy, Canada and the Bahamas. Angelyn has said that Singapore has been one of her favorite locations so far.
Their original plan, according to Angeline was that they would stay in different countries and eventually retire to a cruise ship. However, they found that to live on a cruise ship would make more "financial sense."
They "don't plan to permanently live on land in the future" and already have big plans for trips to come. Angelyn says: "I believe this is achievable for the everyday cruiser, but it does take effort."
"It is leisurely travel without the complications of booking hotels, restaurants and transportation, while staying within our budget."
Average homes in Seattle are listed as $913,416.00. To live on a cruise ship, what a life!