Digital religion might make taking Communion a little harder.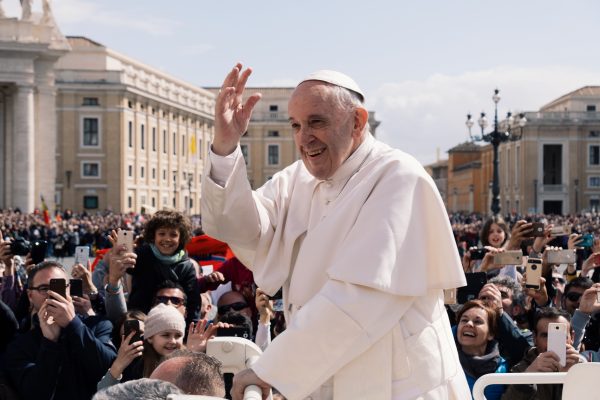 As our world edges closer to a dystopian Cyberpunk future, we mark the small steps it takes. Like digital religion. Can the ClickToPray app bring you closer to God?
In January Pope Francis introduced the ClickToPray app. A social-media-esque style app that let you post prayers, click on posted prayers, or leave comments.
Every month the Pope posts "prayer intentions". With the tap of a screen, you can let the pope, or another person, know you've prayed with them. A happy little message pops up, thanking you for your prayer.
And, of course, there's a donate button. ClickToPray.org lets you donate to keep ClickToPray free and working.
It begs the question, do digital prayers work as well as verbal or silent ones? Does clicking the prayer button count as a prayer, or do you have to do more? How long until we get digital absolution to go with our digital prayers? "Forgive me, Father. For I teabagged a noob, undeservedly."
"Say 3 Hail Marys and throw your next rated match to lower your SR."
The app is for iOS and Android. Users from all over the world in multiple languages post prayers. For jobs, celebrations, sick relatives, personal ills, and anything else that The Man Upstairs might be able to help out with – at the nudging of fellow believers pressing that prayer button, of course…
The app is the Pope's way of trying to reach the younger generations and bring them closer to the church.
That's been difficult to do of late, as the Church experiences a sex abuse crisis, dragging down the Pope's approval rating. The number of active Catholics declines across the world.
But if we could make our religion digital, could it save Catholicism? How far off are we from having our own 'Personal Jesus" at the touch of a screen? Maybe Depeche Mode was onto something.