Vaping has been a popular activity among youths, perhaps due to positive marketing for years. The manufacturers continuously promote that vaping is safer than smoking. However, experts do not entirely agree with this statement. Vaping is not safe, but it is less harmful than traditional cigarettes. People use vape juice in a vaporizer and inhale the flavor as a vape. E-juices are the primary ingredients for vaping. You will find them in many colors and flavors. Many people are curious to know if liquids like vegetable oils can be used in a vaping pen. In this article, we will explain it and let you know what to vape and not. Let's go ahead.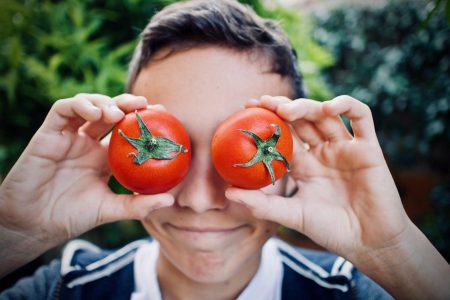 What is vegetable oil?
Vegetable oil is an organic ingredient. It is taken out of different types of vegetables and fruits. Some of the most common vegetable oils are soybean, sunflower, palm, olive, coconut, and corn. Vegetable oils are used worldwide to cook foods and add flavor.
Can you use vegetable oils in a vape pen?
If you check out some online communities of vapers, you will find that many people have tried it. But, most of them said that the experience was not pleasant. On the other hand, some vegetable oil and vitamin E can help vapers by providing the desired drug. But you need to be very careful. Do not even try it if you are not good at vaping tricks. These ingredients can harm you if they are not heated up properly. Besides, all vegetable oils are not the same. You should never try food-grade oil if you want to avoid a nightmare.
You might still be curious to know what kitchen items can be used for vaping. But, consuming non-recommended juice can be extremely dangerous, even resulting in death. We highly suggest not to do anything you properly do not know.
What oils and ingredients are dangerous to vape?
As a vapor, you must be health conscious and alert about what you are vaping. Before you try anything new, always talk to experts. Essential oils may smell good. But, they are not safe to inhale through a vaporizer. These oils are full of a huge amount of lipid, which can make you sick if inhaled. If you really love the smell of a particular essential oil, you can contact a manufacturer to provide you with the same smell of e-juice. Like essential oil, corn syrup is another liquid to avoid inhaling. If you don't want to damage your lung, keep away from vegetable glycerin and propylene glycol too, since they cause lung inflammation. Honey smells good and is a very healthy ingredient. But, it can be unpleasant for vaping. It is very thick and sticky to take a vape. Even it may damage your vaporizer. Finally, never think about putting alcohol in your vaporizer. It can be extremely dangerous for your lungs.
What are some recommended oils for vaping?
People ever heard of vape oils; those are not vegetable cooking oils at all. There is a particular vaping oil in different flavors called CBD vaping oils. It is a kind of vaping juice containing CBD with no nicotine. It is interesting to note that they are not oils. They are a type of e-juice, also called CBD e-liquid.
Is CBD e-liquid good for a vaper?
CBD e-liquid does not only satisfy your vaping thirst but also may provide some health benefits as well. It may help you overcome anxiety and work for pain relief. CBD e-juice is quite enjoyable and legal since it contains THC less than 0.3%.
Recommended dosage quantity
The dosage limit may vary for individuals based on their age, weight, and tolerance level. However, there is an average recommended dosage for a 150lbs person. For a person of that much weight, 12mg of CBD e-liquid is considered as low, 15mg is medium and 18mg is high. Though this is a general dosage recommendation, always discuss with experts before trying a new e-juice.
Positives and negatives of CBD e-liquid
Like all other e-juices, CBD e-liquids have some pros and cons too. You have to ensure the right quantity of dosage. If you vape it in the right amount, it can help you reduce stress and anxiety, relieve pain, and improve your mood and sleep.
On the other hand, some people have experienced a few physical complications like tiredness, diarrhea, dry mouth, and more.
In short, cooking oils are not recommended for vaping. They can be extremely harmful to health, especially can harm your lungs. However, if you like the relaxing smell of a particular oil, you can pick a CBD e-liquid with the same smell. As a vaping ingredient, CBD vaping oil is an excellent e-liquid that can provide you with some health benefits.