There are so many interesting and at the same time fascinating things that have happened over the recent years that are only getting bigger and bigger as present times pass by. It is a wonderful time to be a part of this modern world that is prone to various forms of technological development and if you take a look at how certain events are turning out we are more than intrigued to learn more about this matter. There are so many interesting events that are happening around us and the subject of cryptocurrency is getting more and more recognition by the public.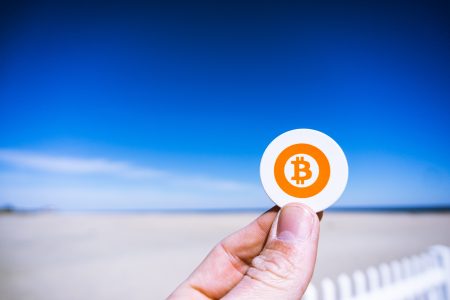 Taking a few steps back we can see that bitcoin has been around for quite some time now, but it was not appreciated the same way that it is right now. In fact, when bitcoins emerged, they held so little value to them that many people did not take the time and effort to take a closer look. But, all of that is now history as cryptocurrency is a way of spending or trading monetary values in a peer-to-peer form. Bitcoins, in general, are the type of electronic cash that is a part of the cryptocurrency.
But this is a story where you will learn the true value of bitcoins and read about one of the most successful bitcoins investors. This is a story that captures the real image of Olaf-Carlson Wee, the man that is living on bitcoins.
The Road to Success
Olaf-Carlson Wee is a person that recognized the potential of the bitcoins in their early stages and his impressive story is representing the way he got rich as a result of his beliefs. The bitcoin revolution offers you a chance to get a better understanding of the basis of this impressive investment so that you can get an insight into the remarkable success story of Olaf-Carlson Wee.
We know that in those initial stages, in February 2013, to be more precise, the estimated worth of one single bitcoin was somewhere around $30. This is the time when Olaf began working for a bitcoin startup that is called Coinbase. He recognized the bitcoin value even in its early stages of development and decided that he wanted to get paid only in bitcoins. Having those strong realizations when everyone else was not even aware of the subject of cryptocurrency, let alone the bitcoins will always be considered an example of success.
The 26 years old Carlson Wee, as mentioned before, when he started working in the bitcoin startup company he made a deal with his boss to only receive bitcoins instead of any physical money. This way he managed to collect a fair amount of bitcoins and started making bitcoin transactions whenever it was possible. The decisions he made then are rather profitable now and made Carlson Wee a millionaire.
Among the other impressive success stories, this one is an exceptional example as it shows us that it is actually possible to live on bitcoins.
Want to tell your strange story?
Tell us about it
and it could be featured on Oddee. You can remain fully anonymous.