Did you read Part One of my Coolest Campground list? It has another five places across the country that you'll want to spend at least a few days exploring this summer. Spots like Acadia National Park, Big Bend, and Arches. If you've never been camping before, these are splendid places for your first adventure. Many of them have flush toilets and rustic showers, electrical hookups, and national park staff during the peak summer hours. While primitive campgrounds are cheaper, they rarely have bathroom facilities or personnel. Unless you're an experienced outdoors person, ease your way in with these cool places to go camping this summer. 
Nevada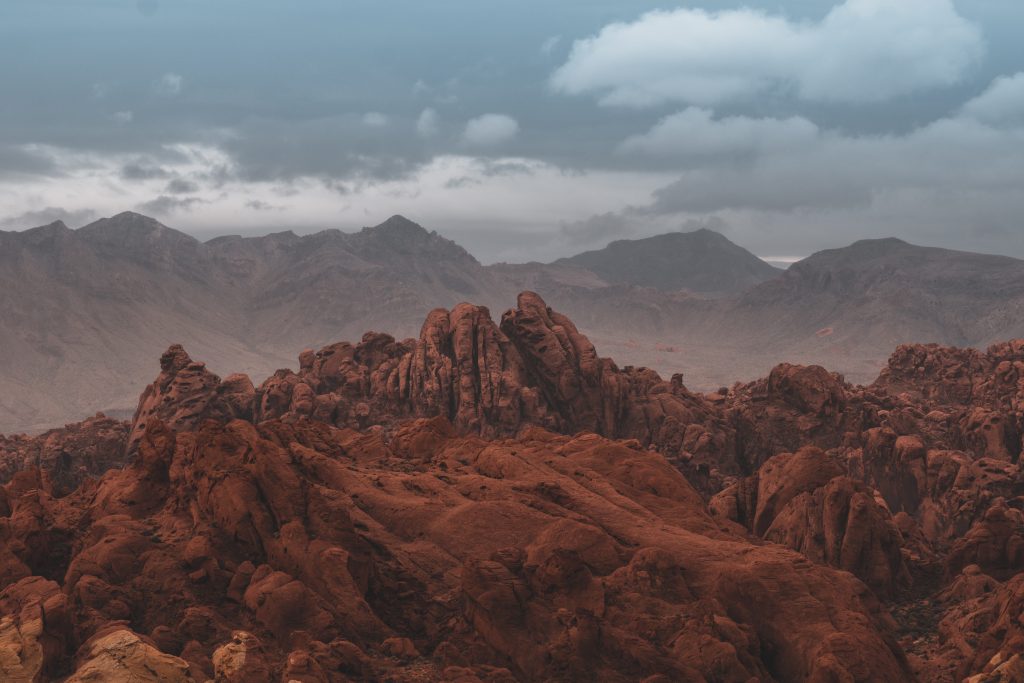 Arch Rock Campground, Valley of Fire State Park: $20/night
You'll find this campground at the first and largest state park in Nevada. If you love brutal landscapes and desert beauty, definitely add this to your camping itinerary, but maybe wait until October. In the summer, triple-digit temperatures are typical, and there are daily heat advisory warnings. Valley of Fire is just a quick drive from Vegas. It has plenty of exciting hikes to fill your days and unusual geological formations like the petroglyphs on Atlatl Rock. 
Oregon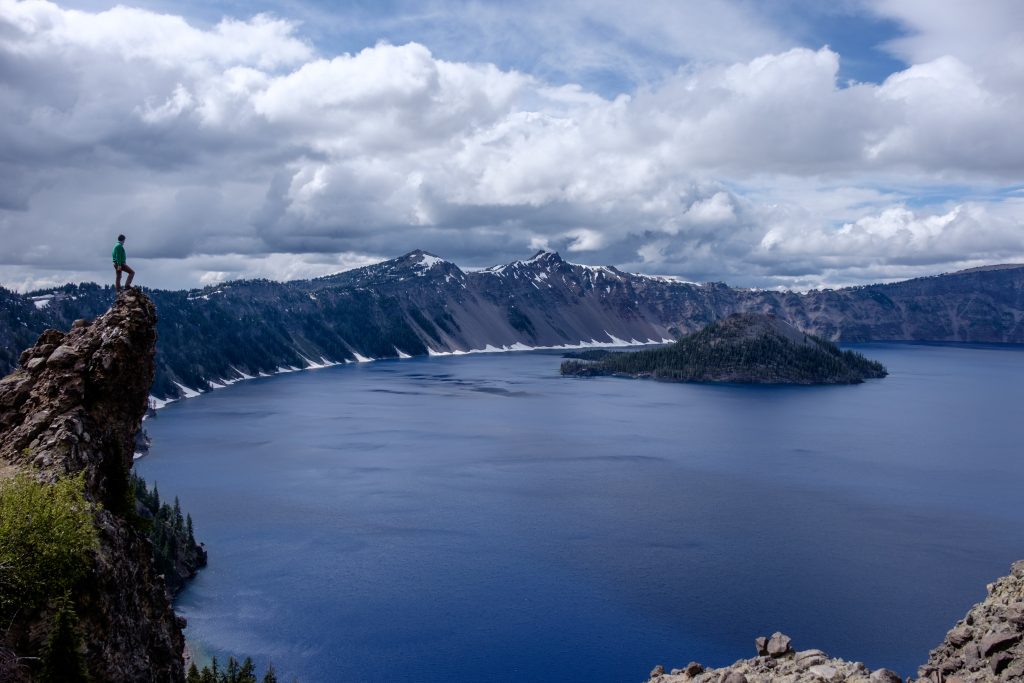 Crater Lake National Park: $21/night
Established in a beautiful forest setting, the Mazama Campground has flush toilets and potable water available. Every night, park rangers put on 45-minute programs in the campground amphitheater covering the ecology and history of the park. The campground is just seven miles south of Crater Lake's rim, the deepest lake in the United States. It's also chock full of amenities, like a gas station, convenience store, laundry, and coin showers. The 214 spaced-out sites don't make you feel cramped between neighbors, but it is called a Village, so expect crowds in the summer. 
California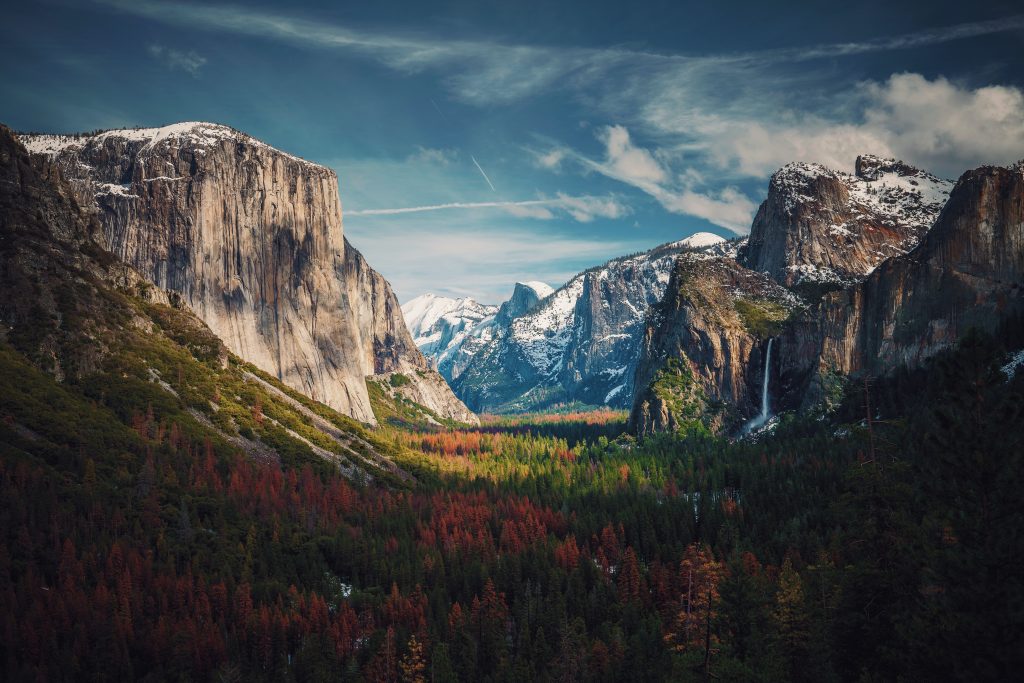 Yosemite National Park: $12-$26/night
This is one of America's national treasures, Yosemite has a staggering 16 campgrounds within the park's boundaries. All the campsites are in high demand, requiring some serious internet skills to get a reservation. The amenities vary at each campground, from vault toilets and creek water to full restrooms with potable water. If you're confident in your skills, there are also backcountry campsites available for free, without a reservation. Those come without toilets or water access and require a backcountry permit.
Florida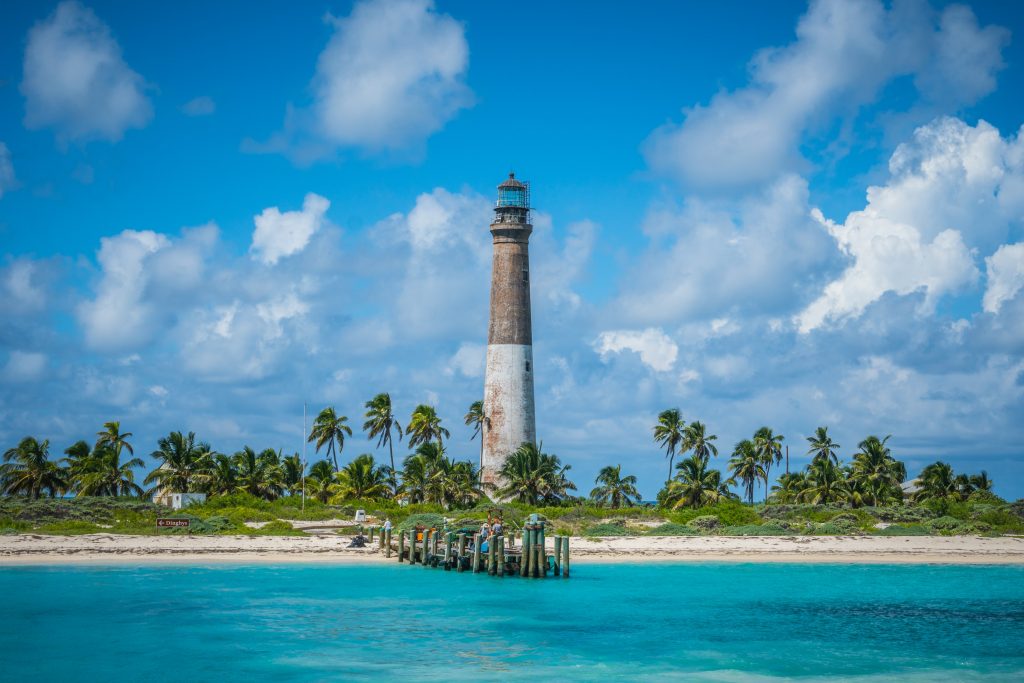 Dry Tortugas National Park: $15/night
These eight campsites are primitive, but they're also in absolute paradise. Beach camping means falling asleep to the sound of lapping waves and waking up to breathtaking sunrises. It also means you have to pack in all your food and water. Access to the Tortugas is limited to a chartered boat, ferry, or seaplane. It's a once-in-a-lifetime experience but takes a little extra planning. 
Colorado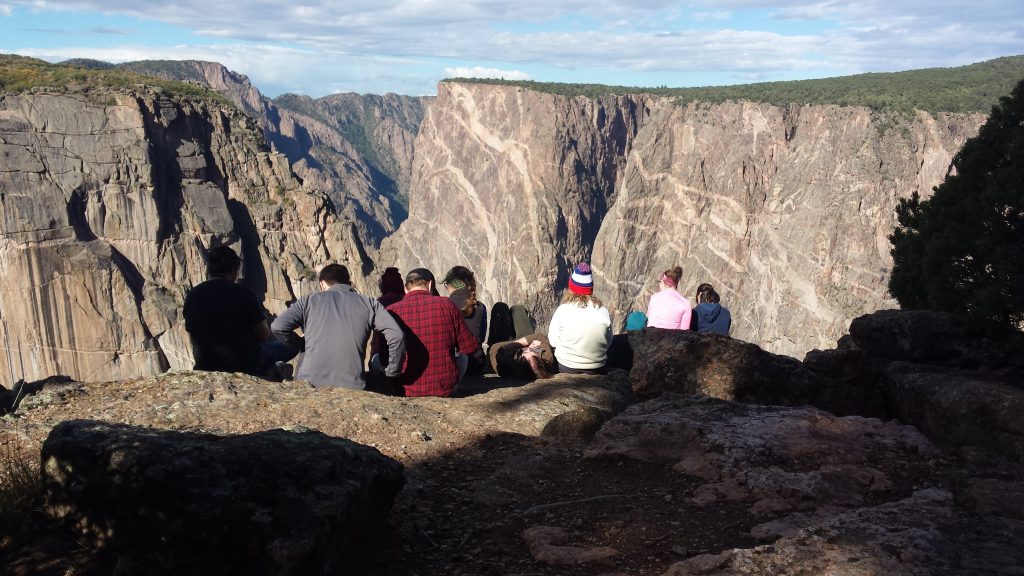 Gunnison National Forest: $16-$22/night
Come here for the great stargazing! I'm not kidding, it has an International Dark Sky Park designation for the exceptional quality night sky. There are three campgrounds around this canyon, one on each rim and a third at the bottom. Compared with other national parks, they're all a modest size, the largest with 88 campsites and the other two with just over ten each. There's also lots of bear activity in all the campgrounds, so research bear safety and remember to always keep your distance from wild animals. 
Want to tell your strange story?
Tell us about it
and it could be featured on Oddee. You can remain fully anonymous.