41-year-old Jeremy Humphrey has been running at least six hours a day during the pandemic.
Hearing reports of the woman lost in the woods he felt a calling to assist in the search.
The threat of COVID-19 has shuttered many competitive races this year. Organizers canceled the 124th Boston Marathon after initially postponing to September. Both for hobbyists and people who make their living racing, the lack of races has left them running in circles. Literally. Marathoners and long-distance runners spent quarantine racking up miles in their backyards,  living rooms, stairwells, and even balconies.
Even vast wilderness areas became overrun with people trying to escape shelter-in-place orders in the outdoors. A few lucky runners live places so remote, they can both socially distance and keep up running outdoors. 
Runner to the Rescue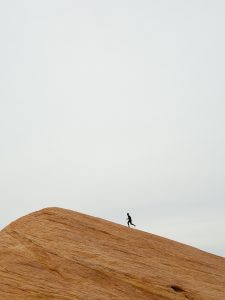 "I'm usually training for 100-mile fitness," ultra-marathoner Jeremy Humphrey told Runner's World last month. "With everything canceled, I'm out of my regimen and just running big stuff, lots of adventure runs. I haven't run less than six hours in a long time." That sounds like an absolute nightmare, but ultra-runners love going those long distances over challenging terrain. 
The days spent running through the Idaho wilderness near his home may have saved a 43-year-old woman, identified only as Laura by authorities. For a week, she'd been lost in the wilderness by Brush Lake near McCall, where Humphrey lives. His wife told him about the missing woman, "I just had this strange, maybe spiritual, feeling from the moment I heard about it that I could see the entire thing and how it would play out if I went out." 
Humphrey notified the Sherriff's office he'd be assisting in the search and headed out in the opposite direction from the rest of the search and rescue groups. He planned on running forty miles the first day in search of the woman. After about ten hours, as daylight was fading, he headed up a ridge. It was there he hoped to see Laura from higher ground. 
A Happy Ending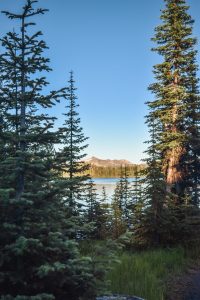 He spotted her dog first, then where she'd made camp in a depression near a lake. While she'd been drinking the lake water, she hadn't had food in four days. Humphrey gave her his protein bars and energy drinks. His cellphone both had service and battery, so he could call authorities who airlifted Laura and her dog back to town. She gave Humphrey her car keys, and he drove her vehicle back to the McCall fire department. 
Laura hadn't told many people where she was going or for how long. She was lost for days before anyone knew to call in search and rescue. The incident is a reminder as more people head into the great outdoors, let people know your hiking route, and leave a note in your car. It sounds like Laura's no worse for wear after her misadventure.
"She's super tough. She just wanted to eat pizza and ice cream." Same, Laura, same.