They say "beauty is in the eye of the beholder," but there's (almost) always room for improvement in the beauty department...
BeautyStat Cosmetics is the new kid on the skincare industry scene. Since 2019, they have wowed people with their Universal C Skin Refiner. However, there's a bunch more impressive products in their repertoire to consider.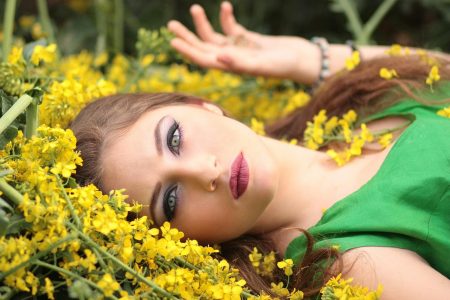 But what do people think about BeautyStat and their line of skincare concoctions? This article will give a brief overview about BeautyStat, what they do, the kinds of products they have and what people generally think about them.
About BeautyStat Cosmetics
What makes BeautyStat Cosmetics so unparalleled is how the company began. Ron Robinson, CEO and cosmetic chemist, has 20 years of experience in the beauty industry. He's worked on product development for all the big, longtime trusted brands: L'Oreal, Clinique, Revlon and Avon.
Certainly, he's seen firsthand how beauty counters and shelves stockpile with products that aren't worth the money they charge. It's more about advertising and promotion than creating a product that actually works and does what the company advertises.
Because of this, Ron Robinson wanted to make skincare and cosmetic formulations backed by real science. So, BeautyStat strives to put performance-driven actives into their preparations that not just work well, but also fast.
Their Skincare Creations
BeautyStat Cosmetics has a whole line of skincare. While their crowning achievement is the Universal C Skin Refiner, they have many other formulations to explore.
There's a Pro-Bio Moisture Cream and an eye perfector based on their Universal C formula. Of course, there's a Microbiome Barrier Balancing Cleanser along with a Moisture Essence. Plus, BeautyStat has curated sets, kits and starter collections.
What Customers Think about BeautyStat
While reviews aren't the end-all-be-all of a product and how it will work for people on an individual basis. Many seem to absolutely adore the results they glean. Naturally, their Universal C Skin Refiner is the star of the show, composing most of the reviews you find online.
However, when considering the cleanser along with moisture cream and moisture essence, you get a very good picture about how people feel about BeautyStat Cosmetics. On average and totaling all products involved, they get about 4.3 stars out of five.
Moisture Cream
Many people flock to the Universal Pro-Bio Moisture Cream. However, the most common complaint is the small amount that comes in the jar for a very high price tag. Regardless, those with mature and aging skin attest to how it rejuvenates and tightens the skin.
Microbiome Cleanser, Moisture Essence
In regards to the essence and cleanser, customer feelings divide quite distinctly. With either product, some people have become loyal fans for life while others feel they leave much to desire. Truly, it comes down to an individual's skin tone, type and particular circumstances.
Regardless, some people say that you have to use a lot of the cleanser in order for it to lather well. The biggest pitfall seems to be that it doesn't wash off thoroughly enough, leaving the skin feeling unclean. Likewise in regards to the Moisture Essence, those who don't like the formulation claim it doesn't do what it should.
Stores that Stock BeautyStat
Even though BeautyStat was not in full force until 2019, they are already featured at some of the best places. You can get them from BeautyStat's proprietary website as well as at Ulta, DermStore, SkinStore and Amazon.
Conclusion
It's important to love the skin you're in and applying the right formulations is essential to that goal. The products BeautyStat Cosmetics offers can be a great accompaniment to your regular regimen. But, it's essential you use products correctly and in their proper order. Otherwise, you may not get results you like.