How about some respect for the recently deceased?
When you work with the recently deceased, you need to have a certain amount of tact. After all, it's a difficult time and you should treat the dead with respect.
A New York morgue worker certainly didn't do that, if a recent lawsuit is anything to go by.
The suit, filed at Nassau County Supreme Court in Mineola, Texas, claims that a morgue worker turned her job into public, macabre entertainment. It alleges that Quantaise Sharpton posted grotesque photos and videos on TikTok and Instagram.
They weren't just blurry pictures from half-lit rooms, either. Sharpton is claimed to have posted detailed pictures of, at times, horrendous injuries the cadavers at the morgue had suffered.
Not only that, she's alleged to have danced around the bodies, mocked the corpses, and more. And all that was put on social media under the hashtag #autopsybae.
Perhaps unsurprisingly, Sharpton's employment at the morgue didn't last long. The lawsuit is now looking to get the photos and videos off the internet and to collect damages from Sharpton.
We'll have to let the courts decide on any possible legal repercussions. But if the claims are true, we can say somebody needs to meditate on the meaning of "respect for the dead."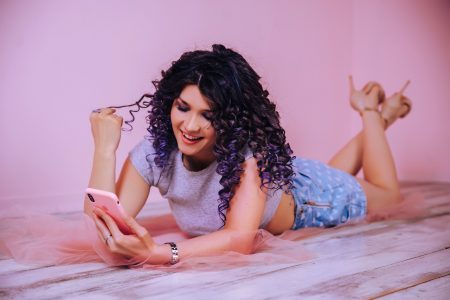 Brief Employment
According to the lawsuit, the Long Island Jewish Medical Center (LIJMC) hired Sharpton as a morgue attendant last December. She began working on January 30.
During the month preceding the beginning of her duties, Sharpton is said to have received all the mandatory training morgue attendants require. The training included lessons on patient privacy and explained how cell phones were banned in the morgue.
Additionally, the lawsuit states the training detailed the kinds of social media content that the hospital considered inappropriate.
The lessons don't seem to have sunk in too well. Sharpton was fired from her duties on March 17 — less than two months after starting — once other staff members notified LIJMC of her social media posts.
'Obsessed with Autopsies'
And some social media posts they were. According to the lawsuit, Sharpton posted both photos and videos of cadavers on TikTok and Instagram.
The content didn't include only generic photos of corpses, either. Some of the material focused on particularly gruesome details.
The suit alleges that some of the pictures and videos showed electrical burns, amputated body parts, and internal organs. Sharpton even reportedly posted material depicting a late stillbirth.
According to the allegations, many of the videos were set to "upbeat dance music." Others featured Sharpton talking, reportedly mocking both the smell and condition of the cadavers in the morgue.
The photos and videos were allegedly tagged with the hashtag #autopsybae. Based on the court document, Sharpton's posts attracted 20,000 followers on Instagram, allowing her to monetize her content.
In the lawsuit, it's also alleged that Sharpton engaged with her followers in true social media influencer fashion. The document quotes her as confessing to being "obsessed with autopsies" and asking her followers, "What are some things you guys would like to see?"
'Expressed No Remorse'
Needless to say, LIJMC and its parent group Northwell Health aren't particularly happy with Sharpton's alleged antics.
"As a morgue attendant, Sharpton assumed a position of the utmost trust and confidence with Northwell," the lawsuit reads.
"Sharpton took advantage of the trust given to her by Northwell for her own personal gain. Indeed, Sharpton's posting of pictures and videos from the LIJMC morgue onto her social media platforms marks a gross deviation from the level of care and loyalty expected as Northwell's employee."
Northwell claims that, after learning of Sharpton's posts, it contacted her multiple times, asking her to remove the content. However, she allegedly refused to do so.
"Sharpton explained that she is a social media influencer and that she receives monthly revenue based on her posts, and that she viewed her morgue and autopsy photos and videos as social media 'content,'" Vartges Saroyan, Northwell compliance program director and privacy officer, told Newsday.
"Sharpton expressed no remorse or regret for her conduct," he added.
However, some of the videos and photos have reportedly been taken down as of now. Others, though, still remain online.
In the lawsuit, Northwell looks to collect undetermined "damages" from Sharpton. It also asks the court to slap a preliminary injunction on Sharpton, forcing her to delete all material she shot at the morgue.