If nothing else, robots will definitely make care home life more interesting
When we start talking about robots and the future, they usually get a bit of a bad rap. On the milder end of the scale, we're worried about them replacing human workforce and contributing to unemployment.
On the other end, we got the full-blown robot uprising. Think about Terminator or The Matrix. That kind of stuff.
But what if we told you about a robot that goes into care homes and talks to the elderly residents so that they'll feel less lonely and depressed? That sounds less like Terminator and more like a Pixar movie, right?
Well, it's actually reality. A research group coordinated by the University of Genova in Italy has developed a robot that does just that – takes care of old people.
Named Pepper, the fully autonomous care-bot was introduced to care home patients in Japan and the UK as part of the CARESSES project. Over a period of two weeks, Pepper interacted with them by playing music and actually holding real conversations.
The results of the study were pretty positive. According to the University of Bedfordshire – which is a partner in the study – the elderly who interacted with Pepper saw "a significant improvement in their mental health".
More precisely, the robot had a "positive impact on loneliness severity" that the residents were reporting. Additionally, the researchers reported the old folks developed an improved attitude towards robots.
Way to go, Pepper. Breaking down the barriers on human-bot relations.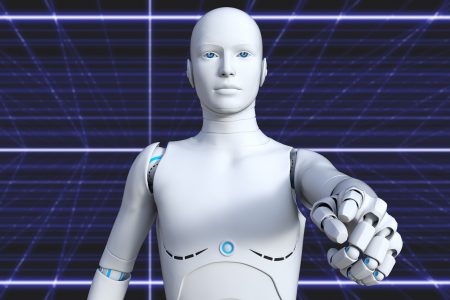 A Sorely Needed Solution
The CARESSES study is funded by the European Union and the Japanese government. Both of them are facing a similar issue – a diminishing number of people available to take care of their rapidly aging populations.
In the EU, the share of people aged over 65 has increased from 17.4% in 2009 to 20.3% in 2019. Japanese 2018 statistics show that 28.4% of the country's population was aged over 65.
"In the UK alone, 15,000 people are over 100 years of age and this figure will only increase. Socially assistive, intelligent robots for older people could relieve some pressures in hospitals and care homes," says Irena Papadopoulos, Professor of Transcultural Health and Nursing at Middlesex University, who helped develop cultural concepts for Pepper's AI.
While the researchers couldn't have foreseen it when they started the study in 2016, the COVID-19 pandemic has put even more pressure on global senior care facilities. Pepper is entering the stage at an opportune moment.
But wait, isn't this just what we said people are afraid of earlier? Are swarms of Peppers going to replace human care staff?
According to Papadopoulus, that is not the aim.
"No one is talking about replacing humans – the evaluation demonstrates that we are a long way from doing that – but it also reveals that robots could support existing care systems," she says.
Papadopoulos notes that while Pepper performed its duties well, there is ample room for improvement. Some participants reported less-than-great interactions with the robot,  but that was most likely due to limitations in speech recognition.
While Pepper's plastic shell can't replace the human touch, it just might provide some much needed help.
One of Its Kind
As we said in passing already, Pepper is fully autonomous. That means there is no piloting or directing the robot – a sophisticated artificial intelligence controls all its actions.
Dr Sanjeev Kanoria, founder and chairperson of UK's largest dementia care network Advinia Health Care, says Pepper's AI is one of its kind.
"This is the only AI that can enable an open-ended communication with a robot and a vulnerable resident. We are working towards implementing this into routine care of vulnerable people to reduce anxiety and loneliness and provide continuity of care," Kanoria says.
An important part of Pepper's intelligence is that the robot is – as the researchers put it – culturally competent. That means it's able to respond to the old people's needs based on a specific cultural context.
For example, Pepper used different kinds of phrases and modes of behavior when interacting with both the Japanese and British seniors. The countries have different standards on how you should behave towards the elderly, and Pepper is able to take that into account, at least to some extent.
Professor Antonio Sgorbissa from the University of Genova led the development of Pepper's AI. He says that despite the current limitations, the CARESSES study has shown that culturally competent robots improve the lives of older people.
"Our trial was one of the most rigorous, complex and largest of its kind to date and limitations need to be viewed against this backdrop," Sgorbissa said.
"It is essential to continue this research to maximize the potential of AI and use it for social good."
It'll be a good long while before Pepper the Friendly Robot becomes a regular sight at care homes. But when it does, it sounds like the robot has what it needs to make life more pleasant for the old folks.