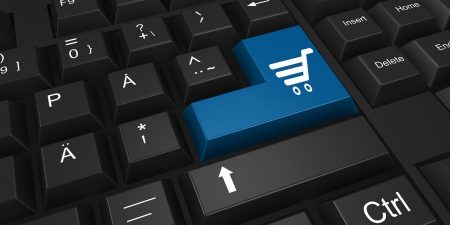 Whether you run a small web-based store to supplement your business's main income or whether you trade solely via the internet, you should stop at nothing to increase your online sales.
The question is, how can this be achieved in the competitive e-commerce industry of today? Do you make drastic changes to your marketing strategy, do you give your product range a complete overhaul, or do you focus on one particular audience? Fortunately, the guidance that you are in desperate need of in this instance can be found below.
Read on to find out what you must do to increase your business's online sales.
Create a powerful brand identity
Should you manage to create a powerful online brand identity for your business, you'll find yourself drawing and converting more leads via the internet than ever before.
When it comes to the all-important task of creating a powerful brand strategy for your online store, it's important that you first get to grips with brand identity and the way in which it differs to brand awareness. The latter is the noise that you make about your identity and interest that you drum up in your product range, whereas the former encompasses the feelings and emotions that your brand stirs up. By focusing your attention on creating a strong online brand identity for your business, your web-based store will resonate with your target audience on a much deeper level and, thus, it will attract a much more dedicated fan base.
To create a powerful identity in this instance, you must:
Complete a brand audit
Establish your value proposition
Ensure your creative elements are relevant and memorable
Monitor your brand engagement
Offer something a bit different
As touched upon, the e-commerce industry is incredibly competitive. If you're to stand a chance of pushing through more checkouts via your online store, you're going to have to go out of your way to offer something a bit different…
You can achieve this by:
Making augmented reality (AR) a part of your user experience
Getting creative when it comes to marketing
Uploading instructional content
Encouraging user-generated content (UGC)
Offering multiple payment options
Be honest in your copy
Honesty is very much the best policy in this instance. The more transparent you are with regards to the way in which you promote your goods and services, the more likely you will be to foster fruitful relationships with your consumers. Well, they aren't going to return to your store time and time again if your product descriptions don't match the products that you make available, are they? Be honest, be transparent, and never made promises that you aren't going to be able to substantiate.
If you want to increase your online sales, it's essential that you waste no time in putting the above advice into practice. Create a strong brand identity for your business, offer your customers something a bit different, be honest in your web copy, and you'll be sure to improve your profit turnover in no time.