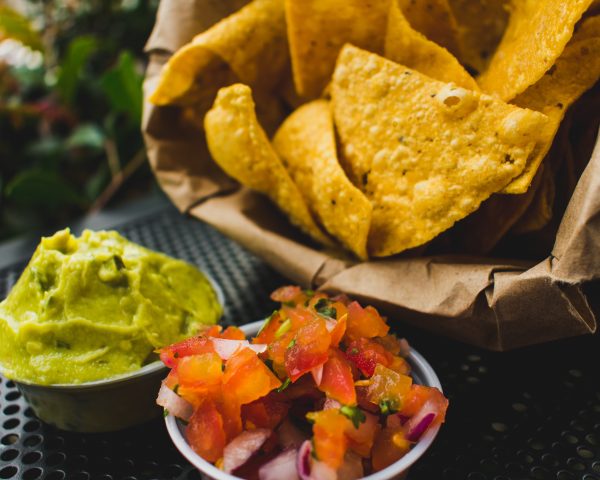 Imagine this: You're sitting in a Mexican restaurant and you think to your self, Self, you know what sounds good? Guacamole! So you ask the waitress for some guacamole and she says, "Sorry, we are having an avocado shortage." Your like "Okay, how about some salsa?" "We're having a tomato shortage as well." This could very well be what our president is trying to do to us…
On March 29th, President Donald Trump said that there was a "very good likelihood" that he would close the border of Mexico as a response to immigration and funding for his wall.
The immigrants come here for a better life and take the jobs that Americans don't want. If we close the border we'll lose a huge chunk of our produce, and we'll have less stuff being produced here, which means less money for us.
This would threaten about 5 million American jobs.
However, if he follows through with his threat, it would have a devastating impact on the US. We are very dependent on Mexico for vegetables, fruits, and alcohol. If we stopped imports we would lose nearly half of our vegetables and 40% of our fruit. We trade about 1.7 billion dollars worth of goods with Mexico every day. We'd lose a lot more than it's worth to close the border.
Steve Barnard, the president and chief executive of Mission Produce which controls the largest distribution and growth of avocados in the world said "You couldn't pick a worse time of year because Mexico supplies virtually 100% of the avocados in the US right now."
All of our avocados would run out in three weeks. Three weeks!
If we close the border we also would impact Mexico heavily. Mexico is the largest importer of our fuels like gasoline and diesel. The fuel is often transported by railroad. It's still unclear how affected the rails would be by the border closure. We wouldn't only lose workers and avocados, we'd also lose the majority of our tomatoes, cucumbers, blackberries, and raspberries.
"Though we could open other trades for those, it would take some time," said Monica Ganley, principal at Quarterra, a company specializing in Latin American agricultural issues and trade. Let's hope our president realizes his mistake before it's too late.
Want to tell your strange story?
Tell us about it
and it could be featured on Oddee. You can remain fully anonymous.