Most of us have hundreds, or even thousands of photos from our past and present that we absolutely love—but we don't have a physical place to put them where we can see them all the time. We share them on social media, we set them as the backgrounds of our mobile devices, and we freely send them to people in our contacts list, but what happened to the art of displaying photos in your home?
The traditional option is to print a photo on one of the various paper options, stick it in a basic frame, and hang it or prop it up on a piece of furniture. But if you want to make the most of your photos, you can do better than that.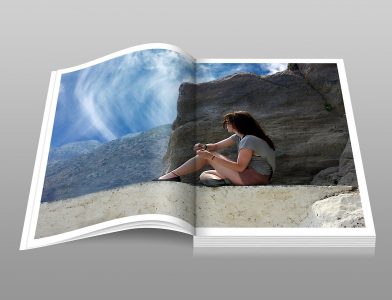 Creative Ways to Display Photos
These are some of the most creative and rewarding ways to display your favorite photos:
1. Get a canvas print. Most people print photos on glossy paper before they stick them in a frame. This is a decent method, and one that's worked for many years, but it's even more impactful to print your photos on a full-sized canvas. This method makes your photograph look artistic, rather than basic, and gives you the opportunity to cover an entire wall of your home with one of your favorite images.
2. Make your own frame. There's nothing wrong with framing your photos in a conventional way. However, if you're going to do it, you might as well do it with a more interesting or unique approach. For example, you could build a frame from scratch with wood scraps, tailoring it exactly to your photo of choice. You could also use a selection of other materials to build a frame like wire, cardboard, or metal.
3. Use clothespins or binder clips. Clothespins and binder clips share a similar purpose; hold an item steady so that it doesn't move. You can use these creatively to pin your favorite photos somewhere you can see them on a regular basis. For example, you can set binder clips on a bookshelf and use them to hold up your favorite photos, or you can use clothespins to attach photos to a string of lights.
4. Purchase a promotional item. We're using the term "promotional item" here, but it doesn't have to be strictly promotional. Many online stores now offer you the ability to print any image you want on almost any item you want; for example, you can get your desired image printed on a coffee mug, a T-shirt, or a calendar. See what options are available here, and let your creativity run wild. If you're looking for creative ways to display your photos, consider using a production on demand network like Gelato to easily turn your digital images into beautiful printed products.
5. Get started scrapbooking. If you've ever considered scrapbooking, you should know there are plenty of online resources that can help you get started. With scrapbooking, you can display your photos in almost any way you choose, adding stickers and other images, arranging them perfectly, modifying them, and gradually adding more pages along a similar theme. It's a highly creative endeavor that can bring new life to all your favorite photos.
6. Turn multiple photos into a collage. If you have many photos you want to sort through and display, one of your best options will be turning those photos into a collage. Again, there are as many options here as your creative mind will allow. Paste them onto a poster board, or use them as the background for another artistic project; if you want, you can even turn an entire wall of your house into a gigantic photo collage.
7. Make a multimedia shadowbox. You can also create a shadowbox—a clear box that allows you to display items and photographs alike. Use one of your favorite photos as the backdrop and add in some tangible 3D items that match the theme of the image. You could even turn it into a mini-diorama.
Choosing the Right Photos
Of course, part of your success will be determined by the nature and quality of the photos you select. Depending on your goals, you might choose photos of specific people (like family members), photos of specific areas (like vacation destinations), or high-quality photos (which you've taken for aesthetic purposes).
In any case, you'll want to review your photo selection carefully for the best candidates—and if you don't find what you're looking for, you can always learn the basics of photography and take more! If you enjoy the art of taking, printing, and displaying photos, you can turn this into a full-fledged hobby.