Yes, Portland, Maine, is beautiful, too, but here we dive into Oregon's version...
Portland has a quirky reputation, especially after IFC aired Portlandia. But even before the show, the idea of "Keep Portland Weird" became more than just the slogan that has resonated with the masses since 2003 in order to help support local businesses.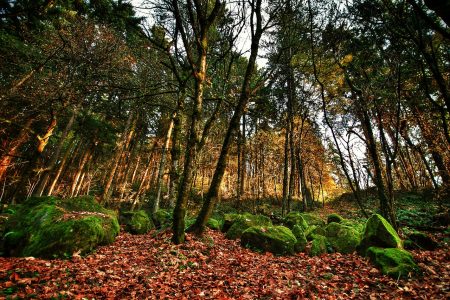 There are a million reasons why we love Portland, but we'll do our best to keep it to our top six.
1. The Great Outdoors
There is nothing quite like the mountains of Oregon. Portland offers a wide range of mountains, rivers, lakes, and even the ocean, all within a couple of hours. You can even take advantage of kayaking or paddle boarding along the Columbia River. It's guaranteed your time spent in Portland will never get boring.
2. The Weather Is Unreal
When you think of Portland, you normally think of the cloudy and rainy weather of the northwest. While some of that may be true, it's a small sacrifice when you get to experience the extraordinary setting of all four seasons. From changing autumn leaves to summer days along the river, Portland has it all. 
Here is an insider tip, though: If you're looking to move to Portland, you'll want to get to know your local contractors. Inclement weather conditions can impact everything from your roof to your pipes. You'll definitely want to have a team on board to call in case of an emergency.
3. A City That Feels Local
While Portland may not be as grand or glamorous as some of the other major cities in the United States, it still has a cool city vibe while maintaining its local feel. This makes it appealing to visitors and people looking to relocate. You won't necessarily be overwhelmed by the city's appearance and can still find a close-knit neighborhood that gives you that proper sense of community.
4. Drinks for Days
Portland has around seventy different local breweries, which makes it the perfect spot for any beer lover and connoisseur. But aside from its wide range of beers, you'll find unique and fun beverage experiences throughout the town. 
Have a handcrafted libation on the town. Start your day off at one of the trendy coffee shops and get your work done. Hit up a winery or kombucha taproom for a different kind of day or night drinking experience. Because the truth is, people in Portland aren't snobby, but they sure do take proper care when it comes to their drinks.
5. World's Largest Bookstore
Portland is home to the world's largest independent bookstore, Powell's Books. They have a wide selection of both new and used books; you could spend hours digging through their carefully curated collection. Just like their beverages, Portland locals care greatly about their books. The owners provide a wide selection of options that aren't easily found elsewhere, like books in French or Mexican classics.
6. It's Easy To Get Around the City
Getting around Portland couldn't be more accommodating. They offer electric scooters and bikes to rent for easier access, but the city is very walkable. In fact, it's listed as one of the most walkable cities on the west coast. Because of how great public transportation is in Portland, you won't even need to own a car if you decide to live in this wonderful city.
But there is also another reason why you may not need a car if you live here. Did you know that Portland is one of the most bike-friendly cities in the United States? As of 2017, around 6.3% of commuters throughout Portland got around the city by bicycle. Because of this, it also makes Portland an eco-friendly city due to the smaller number of cars being driven.
No matter your reason for visiting or moving to the great city of Portland, you'll find something that keeps you moving, drinking, reading, exercising, and simply having fun.