Where there's a skill, there's also probably a competition to see who's the best at it.
If there's one thing people love more than competing, it's being the best. But becoming the world champion in conventional games and sports requires years and years of hard work – and even then there might be someone better.
It's no surprise, then, that people have come up with some pretty weird competitions to prove that they're better than other – no matter how obscure that something is. Let's take a look at some of the strangest world championship competitions from all around the globe.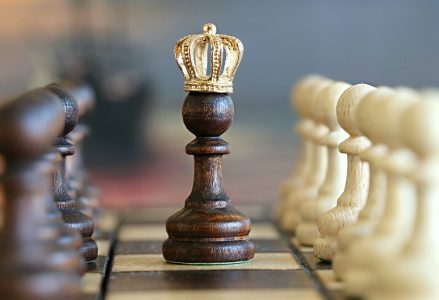 1) Rock, Paper, Scissors
We've all resolved playground disputes with Rock, Paper, Scissors. But if you're looking to go hardcore, then you better start training for the World Rock, Paper, Scissors Championship.
The annual competition is organized by the World Rock Paper Scissors Association. According to them, Rock, Paper, Scissors is the oldest game in the world and has a completely level playing field – everyone can compete, no matter their age or experience.
You might think that Rock, Paper, Scissors is purely a luck-based game and winning the championship isn't an indication of skill. But couldn't you say the same about poker?
This year's competition dates and venue haven't been decided yet, so if you want to compete, keep an eye out!
2) Wife Carrying
You might be a master at obstacle races, but will you perform as well while carrying your wife? If you want to find out, go try your luck at the Wife Carrying World Championships.
This strange game comes from Finland, where it's known as "eukonkanto." During the competition, male competitors carry their female teammate (marriage is not required) through a 270-yard obstacle course to see who can do it the fastest.
Competitors can carry their teammate in any way they wish. In addition to the fastest team, special awards are also handed out to the best costume, the most entertaining couple, and the strongest carrier.
The competition takes place in Sonkajärvi, Finland. Last year's race was canceled due to the pandemic, but this year wives are being carried again on July 30-31.
If you can't fly to the frozen wastelands of Northern Europe, don't worry. There are separate competitions also at least in the UK and the U.S.
3) Cherry Pit Spitting
Do you like cherries? Then why not go try your luck at one of the various cherry pit spitting championships?
The idea behind the competitions is simple – just spit a cherry pit farther than anyone else. But there's sure to be some stiff competition, since the current official world record stands at 93 feet and 6.5 inches.
There used to be the annual International Cherry Pit Spitting Championship in Eau Claire, Michigan, until 2019. Unfortunately, this tradition came to an end when the farm housing the competition was sold and no one could find a replacement venue.
Luckily, there are many similar competitions organized around the world, particularly in cherry growing regions. That means any prospective cherry pit spitting champions can still go put their mettle to the test.
4) Chess Boxing
If regular chess isn't challenging enough for you, give chess boxing a go. Like its name implies, this hybrid sports combines chess with boxing.
The game is played in 11 three-minute rounds. Each round of chess is followed by a bout of beating the snot out of each other as competitors engage in the ultimate challenge of brains and brawn.
The world championship competition for the sport is organized by Chess Boxing Global. It's not currently clear whether the event will take place this year.
Currently, the heavyweight chess boxing champion is Russian Nikolay Sazhin, with Sven Rooch of Germany and Leonid Chernobaev of Belarus dominating the light and middle weight categories. Think you got what it takes to beat them?
5) ClauWau
ClauWau is also known as the World Santa Championships. In this Santa-themed competition, contestants test their skill to determine who's the holliest and jolliest of them all.
Past competitions have included activities such as after-skiing, climbing various structures, and sled racing. The event is organized each year when the Samnaun winter resort in Switzerland opens.
This year's Santa competition will take place on November 26. It's a special event to boot, marking the contest's 20th anniversary.
6) Worm-Charming
Being unnaturally attractive to worms is an ability that most people probably wouldn't want. If worms tend to congregate around you, though, good news – you could become the world's worm-charming champion.
The World Worm-Charming Championships are hosted at Willaston Country Primary School in Willaston, England. Each year, enthusiastic three-member teams of "wormers" flock to the small village to see who can gather the largest haul of earthworms.
The competition dates back all the way to 1980. Since then, winning teams have developed various – and often very effective – methods for getting worms to rise up from the ground.
It sounds weird, but have ever actually tried luring worms up to the surface? It takes some serious skill, and we tip our proverbial hats to the most prolific worm-charmers.