If you want a career that's flexible, convenient, scalable, and potentially lucrative, then being a realtor might be for you. But before diving in, you might find the following facts and details interesting.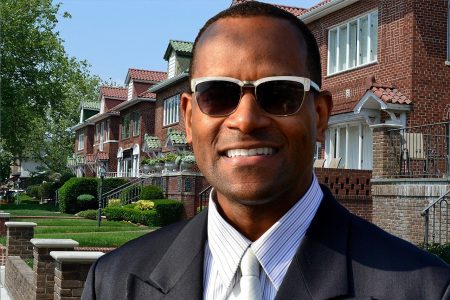 1. There are LOTS of Realtors
In 1970, there were a total of 94,625 realtors in the United States. Today, there are more than 1.4 million realtors. The number of realtors has grown over each of the past eight years — a total growth rate of 40 percent over that period of time.
But don't let these numbers discourage you. It's a sign that there's significant demand for the services of real estate agents. And the more serious you are about pursuing this career, the more opportunities you'll discover.
2. You Have to Go Back to School
Did you know that you have to go back to school in order to become a licensed real estate agent? (Don't worry — it's not as intensive as it sounds.)
While you always have the option of attending an in-person, classroom-based course, there are a number of online real estate schools that offer more convenience and flexibility for aspiring realtors.
RealEstateU is a good example. They offer courses for a number of states, including the 135-hour California real estate license course for just $99. At a price like that, the barriers to entry are lower than they've ever been.
Another example is approvedcourse.com, which offers several real estate licensure course options in the state of Georgia.
3. It Costs Money
It costs money to become a real estate agent. And while there's no massive payment required, all of the smaller expenses can add up. This includes paying for a real estate course, paying to sit for the state exam, joining local and national boards, getting E&O insurance, buying lockbox access and MLS access, etc. You might even need to invest some money in marketing materials. (It depends on the deal you structure with your broker.)
While it can be intimidating to stare at these costs and question whether you're making the right decision, remember that they're necessary. You're making an investment in your future. Whether it's New York City or Chicago real estate, people will always need a place to live and work.
4. It Takes Time
Starting a career in real estate takes time. Unless you happen to have a massive network of people who are ready and willing to immediately trust you with the most important financial transactions of their lives, you're going to need patience.
Even the most successful real estate agents require a year or two of hard work to begin building a list of clients and a network referral system that drives new listings. During this time, you may need another part-time job or additional source of income to stay afloat.
5. You'll Feel Awkward Around Friends
There seems to be this belief among many new/aspiring agents that all of their friends will suddenly want them to sell their house, but you have to be very careful. You'll quickly discover that friends can't be relied on to sustain your business. And if you have this expectation, relationships will get real awkward, real quick.
This isn't to say your friends won't let you list their house or help them buy another — simply that there are no guarantees. You're better off putting your nose down and waiting for them to ask you. They know you're an agent. If they want to work with you, they'll reach out.
As you grow your business and get some transactions under your belt, the people in your inner circle will feel more comfortable working with you. And it's at this point that your business will really begin to grow.
6. You're a Part-Time Therapist
A real estate agent wears so many different hats. Not only are you a salesperson and marketer, but you're also a part-time therapist!
Buying and selling a house is an emotional process. And when you're dealing with couples, there's always the chance that disagreements can get heated. You're often the one to diffuse situations, calm anxiety, and provide counsel on how to proceed. Be prepared for this!
Start Your Career in Real Estate
Becoming a real estate agent isn't the right career move for everyone. But if you're someone who craves freedom and flexibility, it could be the perfect opportunity for you. Now's a great time to get educated on the details and begin the process of obtaining your license.