With the popularization of digital marketing and Instagram influencer marketing, Instagram has become much more than just a photo-sharing platform. With so many people logging in every day to share, to check, and to just scroll through their feeds, Instagram has become a place where you can get into the public eye quite easily.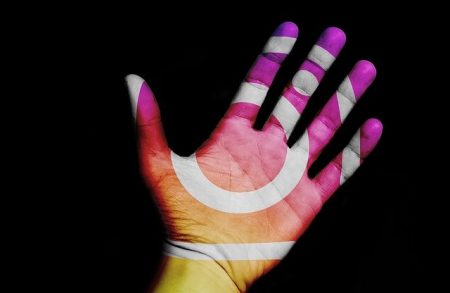 With more limelight, businesses tend to do better, as more sales creep in and hence Instagram has become a must for any business to grow online. However, how does one do that? Considering you're a social media marketing beginner, here are 5 ways to increase Instagram for your business. So let's begin without further ado:
1. Highlight your business with good content
If your business is focused on products, then make sure you put up clear high-quality images of those products. High-quality photos that are studio refined make people stop and check your profile. However, just one such photo does not make you stand out among the rest. You should also put up good use cases of your products via high-quality videos. People tend to connect with a product more if they can see a clear use for it. Say for example you see an ad for a mechanical juicer, one with just images of the product and the other one with a video of someone using the juicer, which one would you tend to buy? The latter! This is how marketing on Instagram works. Since it's a visual platform, people can get to see just images anywhere they like, but videos of products being used by actual people are rare. Also, one great hack is to show how the product is made in a time-lapse. Recently, a lot of businesses have been adopting this style and this has yielded them great results. So put up the above-mentioned kind of content at least daily to get more reach.
2. Use hashtags wherever you can
We've mentioned this before and we can't emphasize this enough. Hashtags are the way to quick and easy growth of your Instagram profile, which is why they are a must. Relevant hashtags make your account rank higher on search results and do better in general. A lot of people search themes and posts related to specific hashtags, which is where the algorithm helps them find the posts they're looking for, with the help of these hashtags. Hence, you should research and find hashtags that are relevant to your niche and also do well. Hashtag analysis is very important because it can boost your profile. As a business, it is important to start trends, so creating your hashtags is going to make your content more discoverable, organically.
3. Partnering up with similar brands for a giveaway or a contest
Well, this is one of the most underrated tools to increase your brand value on Instagram. If you find a brand that is in the same niche as you, then collaboration is the best way for both of you to get more followers. Since you have similar fanbases, holding up giveaways that require people to follow both of your accounts is going to get both businesses more engagement. Also, since they have similar fanbases, the exchange of followers will be there. Also, since people are always looking out for free things, giveaways have proven to be a great method of getting more engagement quickly. So if you're looking to do the same, then find a brand that resonates with yours and collaborate to get more followers.
4. Advertise your account
Well, we've all seen these people land upon our stories and give an introduction to their account. This is what's called advertising. They have paid Instagram to make that particular story visible to us. And we do surprisingly follow these people if we like the content they've put up. The success rate of the story or even feed advertising is huge. With the AI that targets these ads to people who are genuinely interested in that niche, the ad sets become almost impossible to be ignored. These people do check out the advertising pages and do end up following them as well. This is one of the best ways to grow your Instagram account. However, the ad set can get you to people, the rest of the work has to be done by you. That means you have to give a great introduction that catches their attention, and then you've to give them a brief look at your account to see what they could enjoy. If you get these both steps right, then Instagram ads are going to be very beneficial for the growth of your business.
5. Use insights to your favor
Once you've gotten some traffic on your page, then insights are going to be your best friend. It tells you where your follower base is from, what age group do they belong to, when they come online, and much more. Once you know and understand these insights, you have the upper hand. Since you know what the user base likes and dislikes, you can play to your strengths and get more people to follow you. Since you're pushing top-notch content that the follower base likes, they will organically share and recommend such content to other people as well, which helps your account overall. Insights are the best thing to get your account on top in no time.
Bonus tip:
If you're new on Instagram and you're trying to build a business, but people are not following you, it's because you don't have enough social proof going on about you. What this means is, people tend to follow what other people follow, this is why having a set number of followers already on your profile is very important. This is where buying Instagram engagement comes in. a lot of people do argue that it is bad for the health of your account, but that's only true if the engagement that you're getting is fake or machine-generated. There are many websites in this industry that can let you find the best site to buy real Instagram followers for affordable prices. This will help you with the social proof you need and bring in more followers organically.
If you've started a business on Instagram and you're trying to scale it, then applying the tips mentioned above is going to be of great help for you. Once you get your basics sorted, then staying relevant on Instagram is not that difficult. Hence, go utilize these tips and make your business stand out among the rest.