Need to hire a driver? These tips may come in handy...
Do you have an important event on your calendar? Are you interested in making a good impression? One option is to arrive in a limousine driven by a uniformed chauffeur.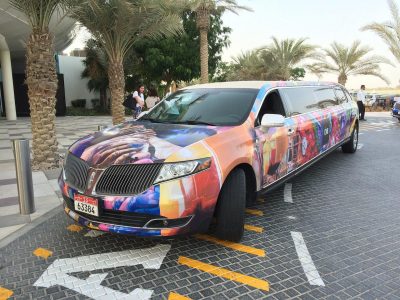 Chauffeur service isn't just for A-list movie stars arriving at blockbuster movie premiers in Hollywood or C-level executives picking up clients at airports. When you find the right service provider, you'll arrive at a college reunion, gala, or any other special event with great pomp and circumstance.
If you fancy styling and profiling in a chauffeur-driven limo for an important impending event, you'll want to choose the right service provider. Here's a look at specific things to look for.
Good Reputation
Since you'll want to find a reputable and dependable chauffeur service provider, read online reviews to find out what people have to say about service providers they've hired. Use these reviews to develop a shortlist of candidates and then research further. 
Look at service provider websites, ask people you know for recommendations, and call some service providers.
Customer Service
It's also essential to find a chauffeur services company that seeks to meet or exceed customer expectations. From the people who take your reservation by phone to the driver who transports you to and from your event, you'll want to find a service provider worth your patronage. 
Do you have questions about the services offered? Call service providers or look at their websites. Some chauffeur services providers offer more options than others, and price points vary. 
If you want the best of the best in terms of customer service and client experience, don't focus solely on cost.  
Stable of Vehicles
Ensure you check out the types of vehicles different chauffeur service providers offer. If you'll be satisfied in any limousine, then the stable of cars might not matter as much. But if you'd like to travel to an event in your dream vehicle, choose a service provider that offers what you want.
Licensing
When considering different chauffeur service companies, don't forget licensing. You'll want the chauffeur driving you around and about town to be licensed to drive a limousine. If you're dealing with a reputable company, the chances are that its drivers are properly licensed and have a good driving record. But you can't assume this is the case. It's important to ask upfront. 
And while you're asking about licensing, don't forget to enquire about certification. You'll want to know that your chauffeur has the right training and skills to ensure you get the best service possible.
Knowledge of the Area
You'll want your limo driver to know the area you need to get to inside and out. You won't want to be driven around in circles by a driver who has no idea how to find your destination. A wild goose chase isn't what you'll want after spending money to get to and from an event. Reputable companies that employ drivers will ensure that they know the areas they're working in like the back of their hands. You'll want nothing less from your chauffeur.
There are many instances where you might be interested in traveling via a chauffeur-driven limo. Whether you want to get to a wedding reception, a party in honor of a landmark anniversary, or some other special occasion, getting there by a chauffeur-driven vehicle can be a great idea.
But don't make the mistake of choosing based on the first name you see in a directory. Dig deeper. If you want to enjoy a fun and problem-free chauffeur experience, ensure you choose a reputable company. 
The 5 tips above will help you to whittle down the list of candidates to find the right one for you.