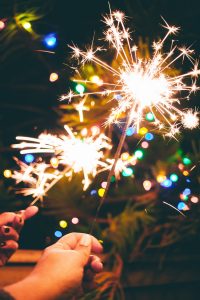 This year, New Year's Eve doesn't have the same frenetic, must-find-an-epic-party energy. Just surviving 2020 feels monumental enough. While the Times Square crowd already held limited appeal, the prospect of being around thousands of other people has completely lost its luster. There have been fun ways to celebrate the new year in the past that skipped the "party hard or die" urgency. But now, everything except sitting at home alone is a potential super-spreader event. You can't go anywhere or do anything to celebrate 2020, so why not vicariously live through this list of unique New Year's events? 
New Zealand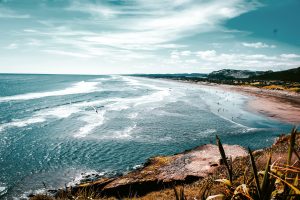 What used to be a day-long music festival in Gisborne, NZ, has transformed into a live stream event for this new post-pandemic world. Now people around the world can see some great musical acts that the festival books. It's been around for almost two decades, and their very first music guest, back in 2002, was The Black Seeds. 
Scotland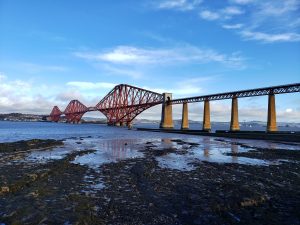 This event takes place on New Year's day and is an opportunity for atonement for the previous night's festivities. There's a fancy dress parade of participants to the Firth of Forth's shores, a very chilly looking river in South Queensferry. People eat a bowl of porridge and then dive into the river to just absolutely ruin the first day of the new year. 
Dubai
Of course, Dubai would have the longest and most impressive fireworks show in the world. It's actually 23 separate fireworks shows spread across the city. They also have a bunch of live music events, including KISS. There's still COVID in the UAE, with over a thousand new cases in the last 24 hours, but compared to the US rate of over 200,000 cases every 24 hours, live music in Dubai hardly seems like a risk. 
The Bahamas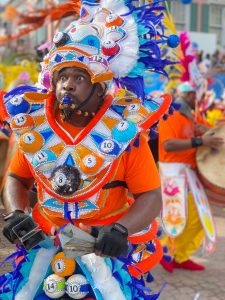 Combine Carnivale with New Year's Eve, and you have Junkanoo, one of the most colorful and vibrant festivals in the Caribbean. The party dates back to the 16th century and goes all night, so if you're an early-to-bed-early-to-rise type, you can still catch the festivities through January 1st. The party centers in Nassau, but celebrations extend throughout the islands. 
Japan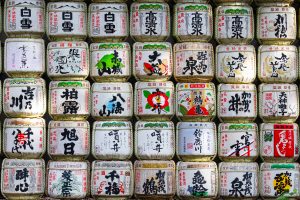 The tradition of hatsum?de refers to the first shrine visit in the New Year. It's meant to say goodbye to the last year and welcome luck into your life in the new year. The Meiji Jingu temple is popular, free to visit, and often filled with crowds. On the New Year, vendors sell sake by the glass to visitors. The temple rings its bells 108 times, representing the temptations to overcome in the new year.