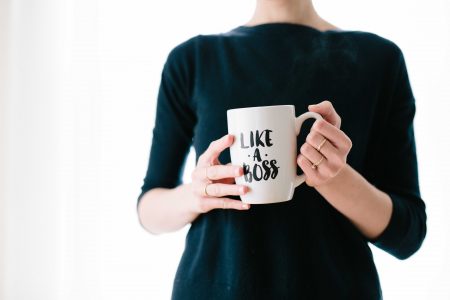 Businesses thrive on being visible. The more visible a brand is, the better the sales/demand for services, the better its revenue, and thus often a more successful business. But in a world where there are millions of companies, including Trusted Forex Brokers, and all of them must compete for even tens of seconds to catch the attention of their audience, leaving a mark which makes forgetting them hard can work wonder for a business.
Here are 5 such marketing campaigns that take the cake for being weird (and genius)…
1.    Poo-Pourri
There are dozens of bathroom fresheners in the market, all claiming to be the best in masking bathroom odors. Poo-Pourri took a different approach, and instead of using the conventional home setup, they hired a model, dolled her up and asked her to sit on the can, all while explaining why you need to carry Poo-Pourri with you to parties and your office more than you need to carry your wallet so that you can poo in peace wherever you go without worrying about leaving a chemical cloud behind.
2.    Half.com
Ever heard of a town named after a website? That is exactly what this website did when it convinced the people of halfway to rename their town name to Half.com, which ensured visitors on the website and tourists into the town. Half.com got its place on the map and the town got access to the internet and stock in the company.
3.    The Penny Hoarder
What do you do when you run a blog that has a unique niche and you need to boost the number of users visiting your page? Simple, you take the offline root. The penny hoarder hired college students to distribute bumper stickers with IGetFreeBeer.com written across them in their home towns. The promise of a free beer made many log-ins to the website only to find out that the URL redirected them to The Penny Hoarder website, a website about weird ways to make money and not at all about free beer.
4.    Burger King
All your friends on Facebook serve no other purpose than allowing you to peek into their lives or show-off yours or simply fight over each other's political ideologies. But what if, you can remove them from your friend list and get a free burger for it? Burger King started this genius campaign wherein you install an app, remove 10 friends from your Facebook and get yourself a free burger. The twist? The people you delete get an alert that they have been sacrificed for a free burger and are no longer friends with you on Facebook. Needless to say, the campaign completely took over social media and boosted sales and user engagement.
5.    GoPro
While other cameras and digital recording instrument brands focus on creating visually aesthetic, almost cinematic videos that are shown to be recorded on their products to showcase the professionalism of their products, GoPro is entirely dependent upon user content for its promotion. Every GoPro promotion video you see is filmed by a user who then submits their videos to GoPro to be used as a marketing tactic. It's ingenious and cost-effective while ensuring that the brand has a cult following.
It is a trend nowadays that many companies, including STP Forex Brokers are following to make themselves heard among their other competitors. We hope these tactics had quenched the weirdness thirst in you, showing all of us at the same time how innovative and out-of-box are the thought processes of the marketing teams of several companies are in today's times.