Do we love Tom Cruise or hate him? On the one hand, Top Gun, Mission Impossible, and Jack Reacher. But also, Scientology. His exes are like refugees emerging from a cult post-divorce. And his winning smile takes on a twinge of hysteria on talk shows. In a #MeToo world, everyone's asking if it's still possible to have problematic faves. But also, do you want to? Louis C.K.'s comedy became sinister after women revealed he was just another pervert, instead of an outspoken feminist in comedy. Meanwhile, ironclad non-disclosure agreements surround Cruise. Until his death, we may never know if he's actively villainous or just a Scientologist. 
10 Weird Facts About Tom Cruise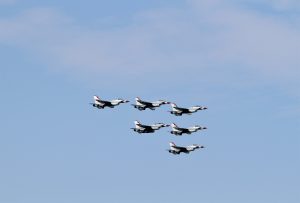 Doomed At 33
Is it a coincidence that he divorced all three of his ex-wives when they turned 33? The Church of Scientology involved itself in all of Cruise's marriages. And while he filed for divorce from Mimi Rogers and Nicole Kidman, it was Katie Holmes who initiated their divorce.
Magical Healing Powers
This one's less about Tom Cruise than the mysterious workings of Scientology. When members reach the level of Operating Thetan, as Cruise has, they achieve god-like status and heal fellow church members by laying on hands.
Overcoming Dyslexia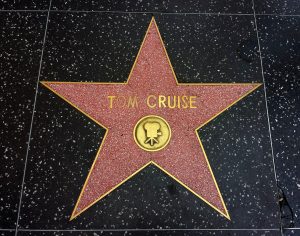 Okay, not a weird fact but an encouraging one–Tom Cruise has dyslexia. Makes it pretty impressive he's able to memorize scripts. But as a kid, he endured ridicule from classmates and described himself as basically illiterate in grade school. 
Guys and Dolls
Cruise's first acting part was as the lead in Guys and Dolls. Before that, he was a rising star on the wrestling team. A knee injury drove him to audition for the theater department and set him on course for Hollywood royalty. 
Man of the Cloth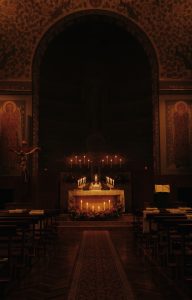 As a young man, Tom Cruise was a devout Catholic who dreamed of becoming a priest. He went as far as attending a seminary. Until the school kicked him out for being a bad boy–smoking cigarettes and stealing wine. 
His Best Friend is Scientology
The leader of the Church of Scientology, David Miscavige, appeared twice as his best man. First, to Nicole Kidman and then again to Katie Holmes. People describe Cruise and Miscavige as having a real bromance.
Wife Auditions
Cruise's first wife introduced him to Scientology, and he's immersed himself in the cult ever since. They held "audits" with actresses who were already members following his divorces, trying to find an acceptable girlfriend. 
Not Without a Prenup
Katie Holmes' father, Martin, is a lawyer who's fiercely protective of his daughter and granddaughter. So it's natural that he'd want to protect them in case of a future divorce. The prenup between Holmes and Cruise reportedly filled five banker's boxes. 
Rising Star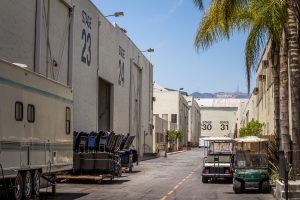 Cruise set out for Hollywood with just $500 in his bank account, but with enough experience to believe he was en route for stardom. It turns out he was right–he got signed to an agent at 19  and got his first part in Endless Love soon after.
Japan Loves Him
On October 10th, you can be loud and proud of your love of Tom Cruise in Japan–it's Tom Cruise Day! Tom Cruise is generous with fans worldwide, but he's made more visits to the island nation than any other Hollywood star.