Selling on Amazon is one of the quickest ways to start a business. In this current situation, we're all in where job security is on the line. It doesn't hurt to start a side hustle that can be set up fast and easy. On Amazon, you can sell as a first-party to wholesale, to third-party, and even direct-to-consumer sellers. The number of direct-to-consumer sellers has made a bigger influence on the platform.
This is great news for Amazon, especially when FBA is concerned, but what about sellers?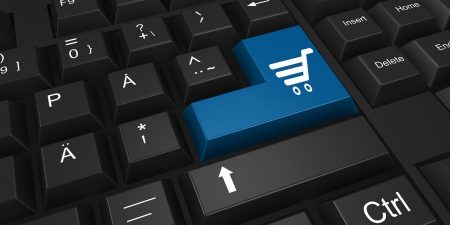 When sellers or merchants are concerned, this means there are more sellers that use Amazon as their base to operate on a direct-to-consumer business instead of getting Amazon to act as first-party sellers. Through third-party selling, it allows sellers greater control, as well as ownership of their business.
These sellers also sell on other platforms other than Amazon. Amazon gives an incredible opportunity for sellers to reach an enormous audience, and for this reason alone, sellers can't discount the power of Amazon as it's crucial for their growth and business prosperity. That being said, it's not the only opportunity for sellers. Sellers also look into other platforms to maximize profits, which include their own blogs, websites, e-commerce marketplaces, Etsy, Alibaba, and so on.
Because of operational struggles for third-party sellers, this is the main reason why sellers do business elsewhere outside of Amazon. Another factor is competition from sellers in Amazon and Amazon itself.
There's growing concern among third-party sellers as Amazon continues to introduce even more of its private-label brands. This presents even more competition from Amazon, and because of this, they are more likely to move on to other e-commerce sites that meet their needs. Whatever it is, it's crucial to keep in mind that these sellers aren't quitting on Amazon, but it's great that they are diversifying their profits.
Why Sell on Amazon?
Among the primary reasons sellers do business on Amazon is because when you sell on Amazon, you automatically open up to a huge customer base with a high conversion rate, something you can't find in any other e-commerce platform, eBay included. What's even more exciting is that you can make more money by doing less work than you generally would on other platforms.
While Amazon may not be the perfect place to sell in, it does, however, offer a rainbow of advantages, especially for sellers seeking to reach a large and diverse clientele that's ready to spend money online in a short amount of time.
Here are a few reasons why you should sell on Amazon (if you're not yet convinced):
There's a pool of ready-to-purchase customers.
Through Amazon, the number of potential customers is more than triple the number of potential customers on eBay. Sellers have an amazing potential of reaching an ever-ready crowd ready to buy online the minute they set up their business using Amazon. Sellers can reach 237 million customers.
People buy stuff when they are bored.
The amount of money being spent on Amazon is a lot and is spent rapidly. According to a survey conducted by RBC, the average Amazon customer spends in a year amounts to $320. For sellers, these figures mean plenty. It offers a huge opportunity for sellers to gain depth and breadth where the visibility of their business is concerned. The biggest concern is the amount of competition you have to go through to capture a slice of this huge market.
Amazon comes with a credible reputation.
When it comes to credibility, Amazon still holds the upper hand, thanks to exceptional customer service and shipping. Because of this, Amazon has managed to hold a large market share of online consumers simply because of their amazing services. This is something to keep in mind if you're deciding between eBay or Amazon.
This is another reason why you should be on the Amazon platform. Amazon Prime can definitely increase your revenues as well as your customers. With Prime, Amazon encourages customers to spend a little bit more by giving incentives such as two-day free shipping on plenty of Prime products. Prime customers spent an average of $528 a year compared to $320 spent by non-Prime Amazon customers.
While some platforms charge fees just to list products, you won't find this on Amazon. The only thing you'd be charged for is when you sell something. For sellers, this means you can list as many items as possible and leave them until a purchase is made. On the downside, the sales fee is quite hefty, with Amazon taking at least 20% of the profit. This fee is even higher if you're an FBA seller, but of course, when you become an FBA seller, you're doing less work.
Speaking of less work, through Amazon, you won't have to relist items continuously, unlike on eBay. You have to handle shipping and customer service, though, unless you sign up for FBA.
You can charge higher prices.
Amazon acts as an online retailer, and retailers make money by selling items at competitive rates – it's a simple process. This process is in contrast to the wholesaler concept of charging the lowest price possible. eBay acts as a wholesale market and charges the lowest price. For example, a Nike tank top may cost $15 on eBay, but on Amazon, the tank top costs $50. The reason for this increase is that Amazon sells it all new while on eBay, it's a used item.
Amazon stocks the most reliable brands.
As one of the most trusted brands, Amazon and pretty much of its customer base are willing to pay $99 a year to be part of the Prime service. If you sell your products through Amazon, your business will be connected to a trusted brand that customers all around the world recognize and trust.
Better chances for budding brands.
If you're a budding brand or the average online entrepreneur trying to make ends meet, then starting off in Amazon is a good beginner's point. You get to access their large customer base and learn the ropes of the trade, before expanding to sell your products on shelves like Walmart.
Testing and learning with Amazon
You can use the Amazon platform to test your target market for the products you intend to sell. With Amazon, you get access to retail data that enables you to see how your product is doing, what the demand is, and what you can charge for your product.
Your budding online store
If you have a blog or a social media account, Amazon can be a great source to drive traffic to your other sites. This can be a valuable source of buyer information, which can give you great input on how to sell your products from what offers customers like, what they don't like, best times to open for promotions, and so on. This should be part of your marketing strategy for long-term and sustainable success.
You can take advantage of Amazon Associates services to market and promote products related to the industry on your website. Amazon Associates is an affiliate program that allows sellers to earn commissions through affiliate links. The problem here is that there will be a clash of interest on the products you sell and the ones you promote. One way to avoid this conflict is by selecting products you promote meticulously and not burn your business.
Using Amazon for online retail
When it comes to online retail, Amazon is the go-to store. Selling on Amazon is one of the best ways to start a business and stay on top of industry developments and the online retail business. You have an advantage when you sell on Amazon because there will be new technology and developments which you'll be aware of first-hand.
Bottom Line
There are plenty of reasons to sell on Amazon. If you want to reach a huge customer base and increase your sales volume, Amazon is the best place to start. If you have an idea of a product you want to sell, working with reliable manufacturers who also knows the ins and outs of Amazon is a plus. Wholesale manufacturers such as https://www.justvisionit.com/ are just one of the examples of manufacturers you can get in touch with that are capable of creating a variety of products for you.
The best way to see if it works for you is to sell things on a smaller scale on Amazon, so you can get a feel of the platform, if its fees are beneficial against the benefits, and if it's a place where your target market frequents. Just like eBay, Amazon isn't for everyone, but it can boost your business exponentially.