The small developers and large corporations alike are always looking for ways to save some funds as they implement their business marketing campaigns. Essentially, most of us often forget about the existing low-cost ways that can increase sales even when your budget is limited. The trick is in combining several solutions and trying them according to the situation and the progress. Such an approach will provide you with more recognition and will increase your sales and professional success.  Here are 10 low-cost ways to boost sales for your business:
1.  Website Localization. One of the most important factors that can increase your sales in global terms is the creation of a multilingual website or turning to verified localization services. Starting from a consideration of socio-cultural aspects to correct design, and the use of proper marketing expressions in a foreign language, it is a cost-effective way to gain global customers.
2. Social Media Presence. Instagram and Facebook seem to be the platforms that are used just like smartphone applications to enquire information about one's business. If you connect your website with the SMM elements, it will help people locate your website easier and look through the list of products or services on offer. Simple, yet always efficient!
3. Sales Campaigns. Participate in various sales campaigns and competitions both locally and internationally. If there are none that you can join without paying too much, organize them yourself, and be the innovator for your business vision. It does not have to be pricey! Even if you add a small gift to every product that you sell, it will definitely make people come back again.
4. AI-Bot Solutions. Regardless of what we constantly hear, outsourcing is not cheap, especially if you represent a small business. Therefore, think about low-cost AI-bot tools that will help you to stay alert of every message your website or phone receives. It will keep people informed about your products 24/7 and will offer great support service.
5. Cultural Factor. Do not underestimate the cultural factor. If you want to sell something, you must make it appealing to your target audience. The majority of modern customers will follow the hype or what is being truly popular. Let this aspect be your power by turning to cultural or social ways that people seem to follow. Add it to your product description, make some interesting blog posts, and keep things interactive!
6. Product Descriptions. Speaking of describing your business and the products, it is crucial to approach professional translation experts if you want to achieve international sales. Check the top translation services list and look for technical or any other translators that will fit your initial requirements and the price point. It will help you keep things unique, thus increasing your sales.
7. Website Keywords Generation. A flashy website with good design and lots of content is, unfortunately, insufficient without properly installed keywords. You can turn to localization specialists and ask them about foreign language phrases if you already have the local language keywords present.
8. Press Coverage. Hire professional business experts to compose information about your company. It will help the press representatives and investors use this content for legal purposes and consider you as a partner, which will increase your revenue.
9. Digital Marketing Influencers. Invite digital marketing influencers, cooperate with the people who know your business well. Share ideas, keep things social, and let the word-of-mouth help you!
10. Unique Product Design. If applicable, think over your product's design and add something unique that will help people recognize what you offer and remember it because of a positive slogan or an unusual design.
The Rules of Ethics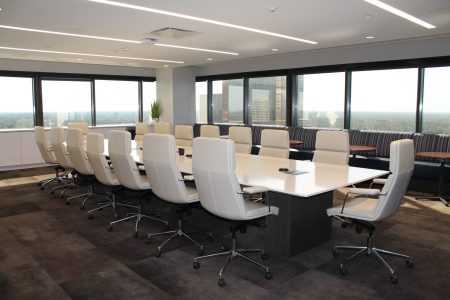 Remember that doing business in China does not work the same as selling a fancy car in California. It means that you must always consider ethical standards, norms, and the marketing rules of a target country. Your sales will always increase if you will consider the ethical point and show some respect.
BIO
Mark knows how to keep readers inspired! He is an excellent online helper for those who want to explore the ways how technology helps to succeed in one's business. Follow him to learn how to make big changes at little cost.