Tired of all those ads? If so, check out these tips below...
Advertisements on a website are a reasonable trade because the information is most often free. Nevertheless, it is completely undesirable if the editor fills the site's vacant area with advertisements and pop-ups. As a result, the entire user experience will suffer.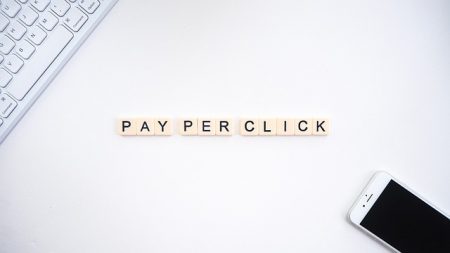 In such instances, using an ad blocker is the best solution, and for Mac customers, we've compiled a list of the 10 greatest ad blockers for Mac browsers.
AdBlock
Safari, Google Chrome, Mozilla Firefox, Opera, and Microsoft Edge are all supported by AdBlock. It's free with additional options or $1 per month. This is one of the earliest and most effective ad blockers, and it is compatible with nearly all computer and mobile operating systems. AdBlock offers a versatile settings mechanism that enables you to activate only the functions you require. You can, for instance, set it to safeguard you from cryptocurrency mining and malware. However, keep in mind that the more filters you have active, the more resources your system will consume.
CyberSec NordVPN
If you are prepared to invest in great ad-blocking functionalities, NordVPN CyberSec is the best option for you. The application is an excellent expansion to this selection of the best ad blockers for Mac in 2022. This tool's dependability in ad-blocking is due to Nord's goodwill and easy-to-use UI.
AdGuard
AdGuard is among the top ad blockers for Safari, with millions of customers. Although it, like any other ad-blocking application, blocks all advertising on Safari and eliminates site trackers, it also has several unique capabilities.
One of the most impressive aspects of the Safari browser is the ease with which you can configure its ad-blocking security.
Avast AntiTrack
It is, as the title says, anti-tracking software from Avast that also includes ad-blocking capabilities. This software blocks targeted adverts by concealing your online behavior. It will also determine who is tracking you and provide you with an alert.
Avast AntiTrack has a significant benefit over ad blocker programs in that it does not damage any websites.
MacKeeper
MacKeeper, like NordVPN, is not a standalone ad blocker for Mac. You can use this uninstaller and speed enhancer for Mac to take advantage of the ad blocker. Mackeeper is one of the most trustworthy and popular tools available for Macs.
The software also allows you to delete extraneous and unwanted files from your gadget and optimize its performance. Although MacKeeper can function as a free ad blocker for Mac, you may need to upgrade to the paid version to access more functions.
Avira Browser Safety
Avira Browser Safety safeguards your privacy by removing website-based threats. Avira Browser Safety also contains an ad blocker as a new function. The adblocker will be included in the user-friendly Avira Browser Safety. It's a free, discreet browser extension that secures your surfing and protects your data.
Magic Lasso
Magic Lasso is a powerful ad blocker for Safari that works on iPhone, Mac, and iPad. It filters out practically all sorts of adverts, allowing you to browse faster and without disruptions. Magic Lasso can also protect your privacy by effectively preventing crawlers.
Ghostery
Ghostery mainly fights trackers and also blocks advertisements. It has the ability to establish customized blocking parameters. You can also have access to additional services such as an ad-free web browser and extensive tracker analysis. It lets you examine all of a website's ads and trackers and choose which ones to accept. As a result, your internet session will be smoother and less jarring.
Opera Touch
You can prevent advertisements in the Opera browser without installing any extra plugins. Both desktops and cellphones have an ad blocker built in. Switch on the blocking mechanism in the settings to block advertising. You will no longer see advertisements or pop-ups.
Clario
Clario is one of the finest ad blockers for Mac browsers. Its browser extensions prevent all types of advertisements, alert users to phishing scams and fraudulent links, and disable trackers. Furthermore, the software itself prevents infections, offers VPN, and safeguards your security.
As a result, you can use Clario's ad blocker to block advertisements and web trackers while also using its VPN capability to surf privately.
Bottom line
So, given that you are acquainted with the top ad blocker for Mac devices of all time, we believe you can browse the internet without interruptions. For the greatest experience, download and install any of the products offered.