Your mail is missing and this might be the odd reason why.
Most of us know that it is illegal to open, tamper with or throw away others mail. But do you know what else is illegal? Hoarding mail.
Hoarding mail though, who would do that? The average person receives more junk mail, coupons and credit card offers than they will ever need or want. But it isn't people that are hoarding mail, but the workers. Or better yet, a specific worker.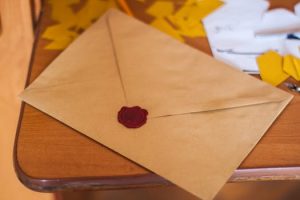 Turns out that a New York City mailman hoarded over 17,000 pieces of mail. This undelivered mail was kept by the mailman because he felt overwhelmed by the amount of mail that needed to be delivered.
Aleksey Germash said that he "made sure to deliver the important mail." Never the less, Germash was charged with delaying or detaining mail. Germash wore his postal uniform to court and was released on $25,000 bail. He will face up to five years in prison if he's convicted. Germash declined comment when leaving the federal courthouse.
Germash was arrested after a tip came in that his car was filled with 20 full mail bags. Police found 10,000 pieces of mail in his car, another 6,000 in his apartment and even more in his work locker. He had been a mailman for over 16 years and had been stockpiling the parcels for 12 of those years.
It's hard to believe that Germash not only didn't deliver all these pieces of mail but that he kept them all, and stashed at work, in his car and even at his home. Germash might have felt overworked but now, it's sure that he will never feel that way again, at least not as a mailman.
Turns out Germash isn't the only mailman who stole and hoarded mass amounts of mail. Another New Yorker from Long Island had been keeping mail, too, this time, in his backyard shed. Earlier this month, the Bellmore native was found to have more than 60 jumbo-sized black garbage bags stuffed with what authorities believe to be stolen and undelivered mail.
Want to tell your strange story?
Tell us about it
and it could be featured on Oddee. You can remain fully anonymous.