Summer is almost here, and we're ready for it. Until then, here are a bunch of summer fun facts that will have you even more excited for this wonderful season.
Athens, Greece held the first modern Olympic Games in the summer of 1896.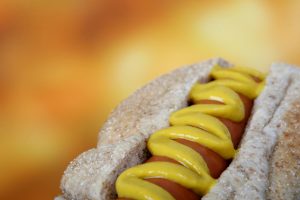 Us Americans eat a lot of hotdogs during the summer. July 4th is one of the biggest consumption days, and we eat enough hotdogs to stretch from Washington, D.C., to Los Angeles, five times. To count them up, that's more than 150 million hotdogs, or 818 every second. This is one of the craziest summer fun facts. 
There are more babies born in the summer than in any other month. According to 2017 data, the CDC says August is the most popular month for a birthday, with 12.7% of birthdays in the month. Second place goes to September, with 12.6%. And a tie goes to third, with June and July having 12.1% of babies born each month.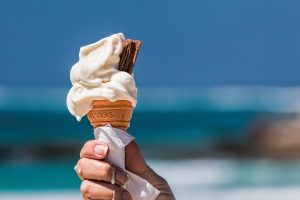 Of course, National Ice Cream month happens in the summer. You can spend the whole month of July eating all the ice cream you like, (or your stomach can handle,) during this sweet summer month.
If watermelon isn't a summer staple, I don't know what is. Did you know that watermelon is a vegetable, and not a fruit? I know, it blew my mind, too. Watermelons actually belong to the cucumber family. Summer fun facts are more fun when you never knew them, wouldn't you agree? 
The Eiffel Tower actually grows throughout the heat of summer. Because the iron expands when it gets hot, the Eiffel Tower actually gains about six inches every summer. 
June gets its name from the Roman goddess, Juno.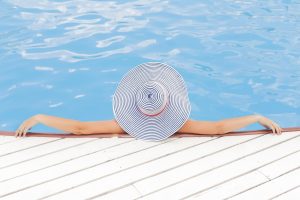 Scientifically, humans are happier in the summer. Researchers looked at 2.4 million tweets from people around the world for two years. They found that the change in daylight was positive, and that people posted significantly happier tweets then when they had less sunlight. 
The longest day of the year occurs on the summer solstice, sometime between June 20th and June 22nd, depending on the year. 
There are more than 300 varieties of watermelon. The Watermelon Board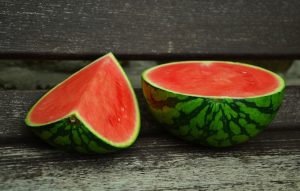 says that the most popular kinds are seedless, seeded, and mini watermelons, all of which have the pinky-red center. But there are yellow and orange watermelons, too. 
Americans drink crazy amounts of iced tea each year. In 2018, we drank 3.8 billion glasses of tea. Approximately 75 to 80 percent of that was iced tea. Cold, or as it's called, iced, tea became popular in the U.S. after the 1904 World's Fair in St. Louis. Tea-maker Richard Blechynden put his hot tea over ice that year to help cool down overheated fair attendees. 
The largest bikini parade took place on August 19th, 2012, in Hulidao City,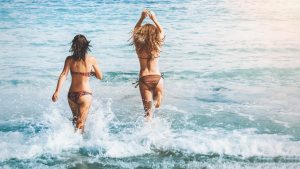 China. 1,085 people donned bikinis for the occasion, and the length of participants stretched a staggering 1.1 miles. 
 For a while, reruns were only aired during the summer, as the thought was that everyone was out and about during the season. 
We all know what snow angels are, but what about sand angels? The record for the most people making sand angels at once is 1,387. The event took place on June 10th, 2017 on Stearns beach on Lake Michigan. They set a world record that day, officially making it into the Guinness World Record Book.
Roman general Marc Antony named the month of July after Julius Caesar.
National blueberry month is every July, and blueberries are the sweetest,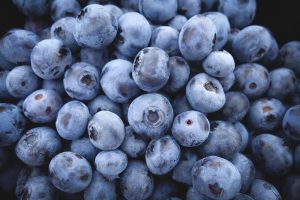 cheapest, and most flavorful during the summer season. Yum.
If you could name the bug of summer, would you pick the mosquito? None of us like them, but the other animals of the earth eat them up. These resilient bugs have been on the earth for more than 30 million years. It's no wonder they never seem to go away.
Ice pops, everyone's favorite summer cool down treat, were invented by an 11-year-old boy in 1905. 
The hottest days in the United States occur between July 15th and July 31st.   
The first national spelling bee was held on June 17th, 1825.
Summer is the best time for amusement, theme, and waterparks, as most of them run on a summer schedule. Parks are typically open from Memorial Day through Labor Day. 
The lazy river is a summer favorite to those who enjoy water parks during this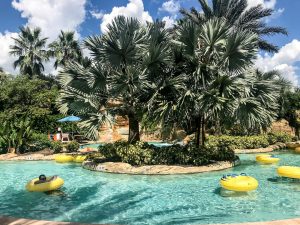 hot season. And if you want to visit the world's longest lazy river, than you'll have to make a trip to BSR Cable Park, in Waco, Texas. To loop around only one time takes about an hour on this ¾-mile loop.
Did you know about watermelons or how many hotdogs we choke down every 4th of July? Do you love all these summer fun facts, or do you think on is way cooler than the rest?