1

Two Twitter users bond from opposite ends of the political spectrum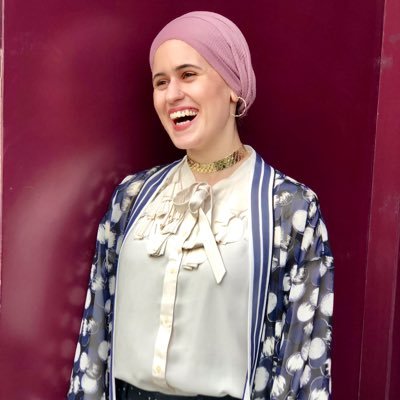 Politics makes strange bedfellows. Meet Laila Alawa, a 25-year-old Muslim woman living in D.C. who is the founder of The Tempest, a media platform that gives voice to millennial women of all ethnic backgrounds, and Troy Pflum, a 49-year-old Lutheran man living in Wisconsin. She's a moderate who voted for Hillary, and he's a Republican who voted for Trump. Yes, they are friends.
Pflum has become a trusted ally to Alawa, as her religion, her appearance, and her outspoken nature has made her the recipient of a lot of Twitter vitriol. He believes "Twitter has a problem" with trolls and has set his notifications so he's alerted when Alawa tweets. That way, he can be quick to help her. Sometimes that means trolling the trolls back.
It took Alawa a while before she fully trusted her newfound friend, who has said knowing her has helped him understand what life after 9/11 has been like for a Muslim woman in America. He also feels, in this divisive day and age, that it's his duty to protect Alawa. "I wanted to do something as one of those white guys who votes Republican," he said. "I wanted to be one of them who is helping her."
2

Music helps bridge a 75 year age difference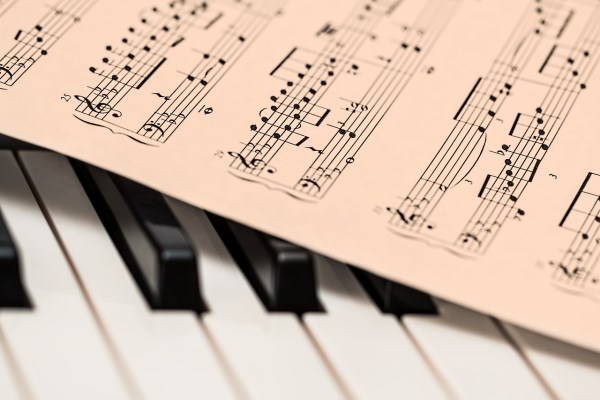 With such a large age difference, Emily Farmer, 25, and McEwan "Mac" Voorhees, 100, don't seem like they'd have much in common.
Voorhees spends his days at Heritage Place Senior Living in Bountiful, Utah, which Farmer jogs past on her daily workouts. One morning on a long run, she noticed Heritage Place asked if they'd like her to play their piano sometime. The staff said yes and Farmer saw no reason to wait. Still in her running clothes, she sat at the piano and began to play.
Voorhees, already in the room, introduced himself with a playful question. "So, when does the show start?" Farmer laughed, and their unique relationship was born. "We were instant friends," she said during a recent Skype interview. Voorhees, sitting next to her, agreed. "We sure were."
Since that first meeting nearly 18 months ago, Farmer has returned to visit Voorhees and play for the other residents at least once a week. While she plays, he sings along and often accompanies her on his harmonica.
3

A retired aerospace engineer and a student are "lunch buddies"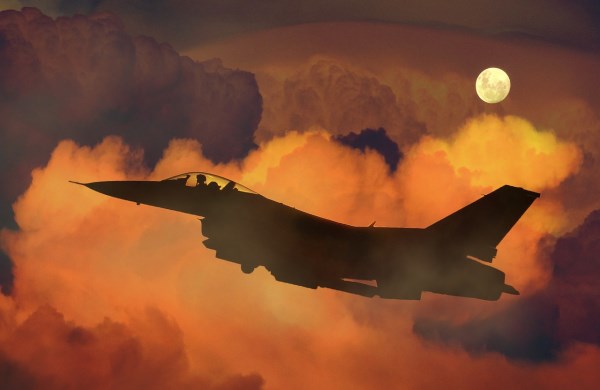 The "Lunch Buddy" program between Eagles Elementary School and Touchmark Senior Living in Fargo, ND has created an inseparable, and special, bond.
Every Tuesday, 9-year old Jaime and 83-year-old Don Hogenson meet for a midday meal and tête-à-tête. What do they have to chat about? More that you'd think—topics range from school to life lessons to careers. Their friendship endures and has grown outside of the lunchroom as well—Don recently bought Jaime a birthday present and invited his family over for dinner.
4

An actor takes a neighbor into his home and cares for her in the last months of her life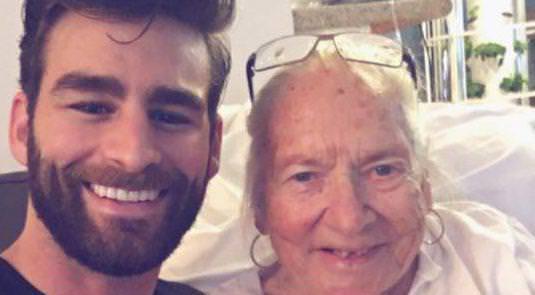 Hollywood actor Chris Salvatore, 31, and neighbor Norma Cook, 89, won hearts all over the world for their touching friendship in the final days of her life.
When Chris moved into an apartment across the hall from Norma, the two became inseparable. Over the past year, her health had declined, and she refused treatment for leukemia. With no relatives in LA, Chris moved her into his apartment so she wouldn't have to face going into a nursing home, and gave her round the clock care.
Tragically, Norma passed away in February 2017, and Chris shared the sad news with a touching social media post. "This year Norma has helped the world see the true meaning of Valentine's Day. To love another is not about living struggle free or never experiencing hurt or loss, but to fully and deeply open our hearts to one another without fear. Each of us is lovable even with all of our differences. Love has no boundaries. May you rest in peace my sweet, sweet lady, Norma."
5

A police officer helps a young man realize his dreams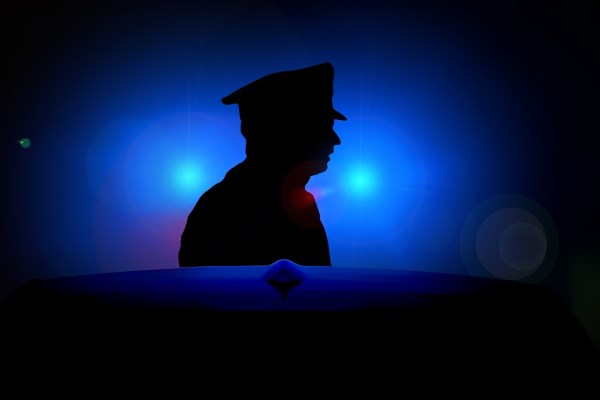 Late at night, in an industrial section of Benicia, California, Officer Kirk Keffer spotted a shadowy figure walking alone.
He stopped the pedestrian, Jourdan Duncan, who explained that he was just headed home after work. Keffer gave Jourdan a ride, and more importantly, he listened to the teen and discovered he was on a seven-mile, a two-and-a-half hour trek, from his job to his house—a whole town away in Vallejo, California.
Jourdan started walking to work after his car broke down in May 2016. He says people have offered him rides, but he wants to make it on his own. To ease his commute, Keffer got the police association to buy Jourdan a new bike. He also raised an additional $40,000 to help him find a car and pursue his career. He wants to be a police officer.
6

A second grader helps a cancer-stricken teen in need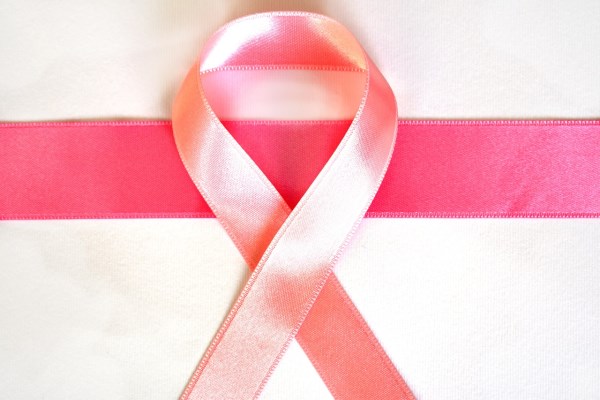 After 17-year-old Richard Gallop was diagnosed with cancer, 8-year-old Jeffrey Holz immediately stepped up to help.
The star basketball player and golfer has Non-Hodgkin's Lymphoma. At Community Christian School in Manatee County, Florida, second-grade teacher Miss Porch taught her students about a difficult subject—cancer. That's when 8-year-old Jeffrey Holz immediately decided to help. He was already saving money for months because he'd been eyeing a Lego set, but he soon realized helping Richard with his growing medical expenses was more important, so he gave what he could.
Richard's mom, Jennifer, said the kind act came at a time when she needed a smile the most: "I started crying because I didn't think, in my wildest dreams, that that would have happened."
Despite ten grades and nine year age difference separating the boys, the two now share a bond that will likely never break.
7

A 93-year-old man has several newfound friends under the age of 12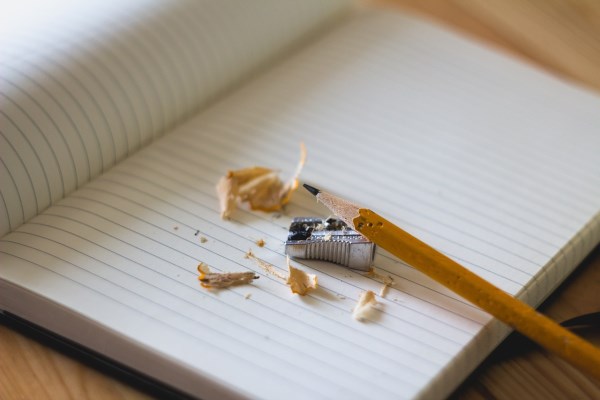 Doug Tamsett,93, a resident of Bowes House Care Home in Hailsham, East Sussex, UK, has a lot of new friends under the age of 12.
Several pupils from a nearby school now spend time with him, after forming a special friendship with Dough last year. Their relationship started when the students gave him a wave on their way home from school as they passed each day. In December, they stepped up to surprised Doug with a special visit and a Christmas present.
Home manager at Bowes House, Helena Barrow, said: "We were thrilled to be able to invite the pupils back to the home to spend a little more time with Doug, as he always enjoys waving to the students as they walk home from school. It has been a brilliant opportunity to bring different generations together, and for the residents to enjoy conversations and build new relationships."
8

A goat and a UPS driver have formed an unbreakable bond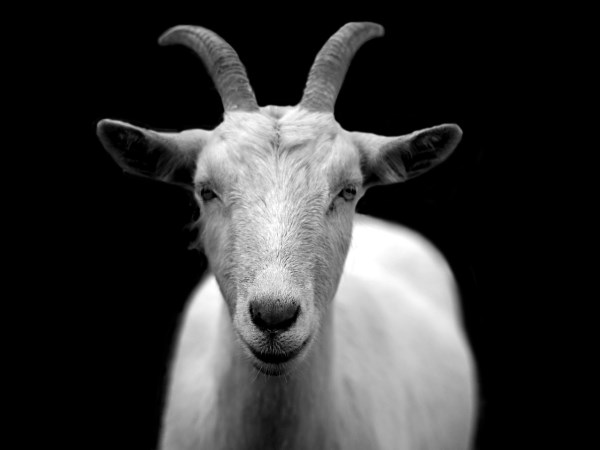 An 18-year-old goat named Pearl and a UPS driver have formed quite a bond in Tennessee.
According to Pearl's owner Stephanie, of The Gentle Barn, every morning when the delivery truck pulls up, the goat struts up and says hello. Pearl often waits outside the truck as the UPS man delivers packages, and sometimes even hops in the van and makes herself comfortable. In return, he rewards her with peanut butter treats.