1

The restaurant that employs 20 robots as chefs, usher and waiters (China)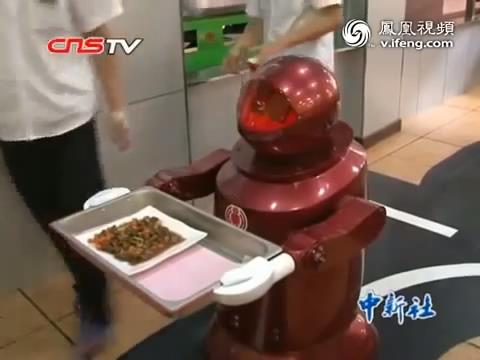 Service with a smile and bit of sci-fi at a restaurant where diners are waited on by robots. At Robot Restaurant 20, they deliver food, cook, usher diners to their seats and entertain them in Harbin, Heilongjiang province in China.
When a patron walks in, a robot extends their mechanical arm and says "Earth person hello. Welcome to the Robot Restaurant." After they've ordered, robots cook their meals. Once the dish is prepared, a robot waiter, which runs along tracks on the floor, carries it from the kitchen to the table.
2

The restaurant that serves food using rollercoaster tracks (UAE)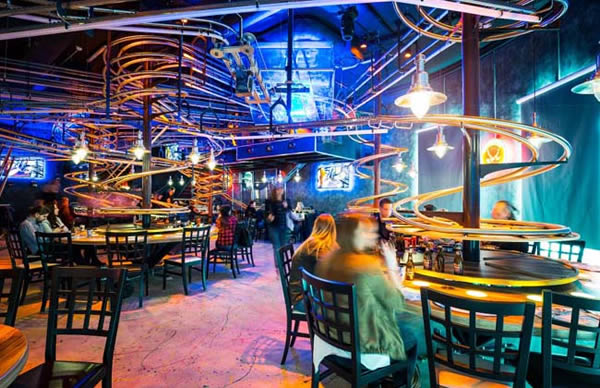 A company in the United Arab Emirates is putting a new spin on dinner with the world's largest rollercoaster restaurant. Located in a luxury shopping mall in Abu Dhabi, ROGO's has a network of 30 individual rollercoaster tracks that deliver food and drinks straight from the kitchen to customers' tables.
Sealed containers travel along a network of double loops, spirals, and turns that are spread out through the 14,000-square foot restaurant at Yas Mall. Customers place their orders on tablet computers, then sit back and wait for their meals, which are served in pots that race along the track. The highlight of the 360-seat restaurant is a large tornado-shaped spiral that gets narrower from top to bottom.
Each table has its own individually designed rollercoaster track and a unique silent delivery system that thrills patrons as they watch their food make a gravity-defying 360-degree journey to their table.
3

The restaurant where chickens are catapulted onto your plate (Thailand)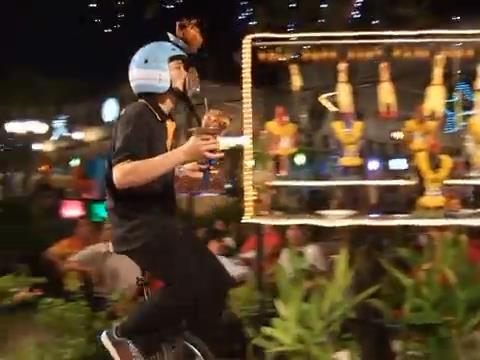 Located across from BITEC on Bangna Road, the Flying Chicken has to be seen to be believed. The clue's in the name: order said airborne fowl, and you witness the pre-roasted bird being set aflame, propelled across a stage, and retrieved by an acrobatic spike-wearing waiter on a unicycle, occasionally in costume, often with a child on his shoulders.
The bird eventually lands on your table bolt upright, with a flag where its head should be. Ask, and you might even get a go on the unicycle yourself.
4

The pop-up restaurant that parachutes sandwiches to customers (Australia)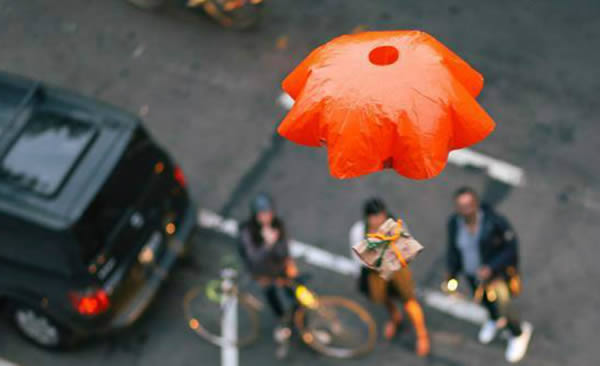 There's nothing special about sandwiches, but when they're delivered via parachute, people are bound to notice. Melbourne's Jafflechutes, a pop-up eatery, drops wrapped sandwiches from balconies to customers down below.
The concept is quite simple: the owners first announce their planned event. Patrons then log on to the Jafflechutes website and buy a sandwich or "jaffle: of their choice. The website tells you exactly where and when you can collect your order. Once you reach the venue, you'll find your sandwich floating down from the skies above.
Co-founder Adam Grant said Melbourne is ideal for Jafflechutes, because of its abundance of inner-city laneways. "We try never to do it in the same place twice; we are usually doing it from friends' balconies above the CBD," he said. He started the business along with friends David McDonald and Huw Parkinson in 2014.
5

The automated restaurant with no waiters (Germany)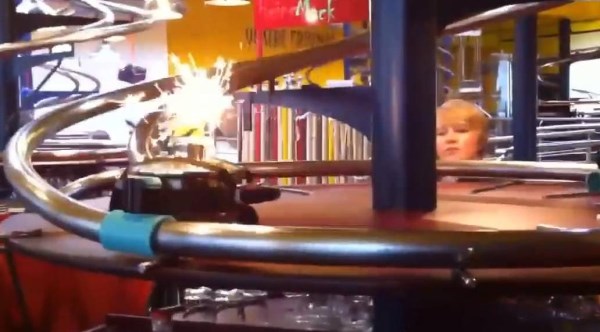 In 2007, Michael Mack opened the world's first restaurant to feature fully automated ordering and table service.
At Baggers, each table has been connected by metal rails to the kitchen. Dishes like "organic beef in buttermilk" and "sausage en croute" glide along the rails to customers, propelled by gravity.
For the magic to work, Mack had to install the kitchen directly beneath the roof of the multistory restaurant. Customers order their meals using a touch-screen system that is placed at each table, and the entire restaurant is networked via a computer system. Customers' orders are registered upstairs in the kitchen and a computer in the cellar keeps track of supply stocks. The system also calculates the likely delivery times for drinks and meals at every table and keeps customers informed.
The setup is more reminiscent of a post office sorting room than a traditional restaurant, which might offend some palates, but Mack believes there is a global market for his new invention. His gravity feed rail system is patented in Germany, and he is seeking protection for the device internationally so that he can license it to restaurants abroad.
6

The restaurant served by women in bikinis (China)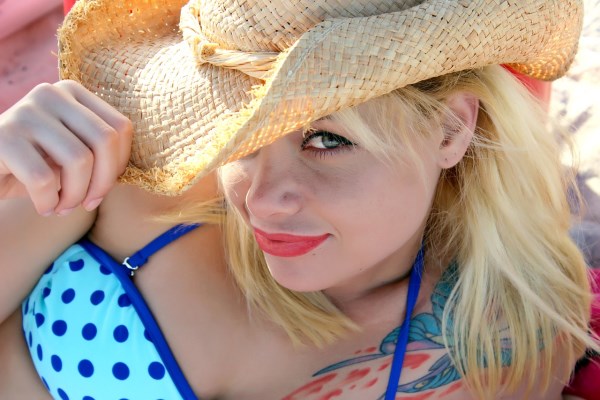 A restaurant which makes its waitresses wear bikinis has denied accusations that it's sexist.
In an attempt to sex up its image, Daoxianji's staff don beachwear to serve their customers. Restaurant managers admit to hiring good-looking staff to wait tables, but say it's not sexist because males are also made to dress in swimwear — and the customers love it. The restaurant specializes in gruel, a type of rice porridge.
7

The restaurant that serves food using drones (England)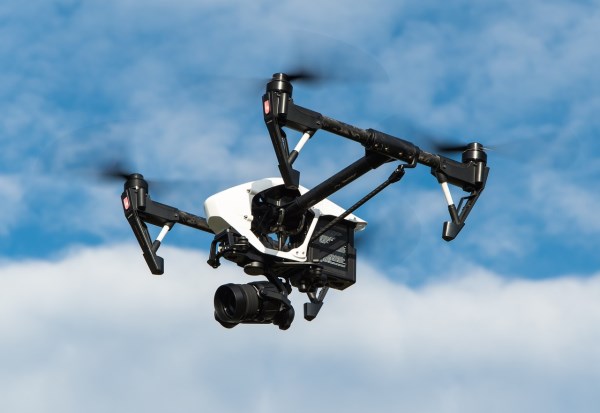 One of London's most popular sushi chains, YO! Sushi has swapped the standard conveyor belt for a drone. Your waiter at the restaurant simply directs the flying food towards your plate. Using the drone is more of a stunt to draw in the masses, and they even call it the iTray to lure in diners.
8

The restaurant attended by masked-monkeys (Japan)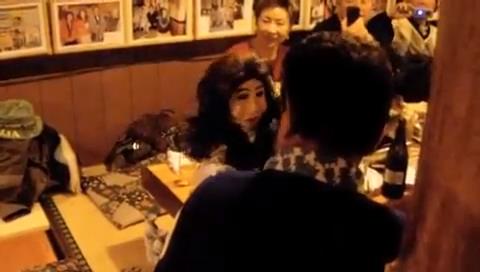 Are you running a restaurant and can't afford to hire waiters? Well, you could take a cue from this Japanese eatery that hired monkeys for the job. In an attempt to make them look more human, they even strapped masks on their faces — not that they fool anybody.
Kayabuki, in Miyukihoncho, Utsunomiya, North of Tokyo, is a traditional sake house, which makes its choice of staff even stranger. Two monkeys named Yat-chan and Fuku-chan work as waiters (or waitresses, we're not sure) — 16-year-old Yat-chan is the older of the two, but he moves quickly between tables as he takes the customers' drink orders. Fuku-chan gives diners a hot towel and helps them clean their hands before they order their drinks, as is the custom in Japan.
Believe it or not, the pair is certified by local authorities to work at the restaurant. The customers like them as well, so they get tipped with soybeans. One customer, Takayoshi Soeno, said, "The monkeys are actually better waiters than some really bad human ones."
9

The restaurant served by the blind (Nepal)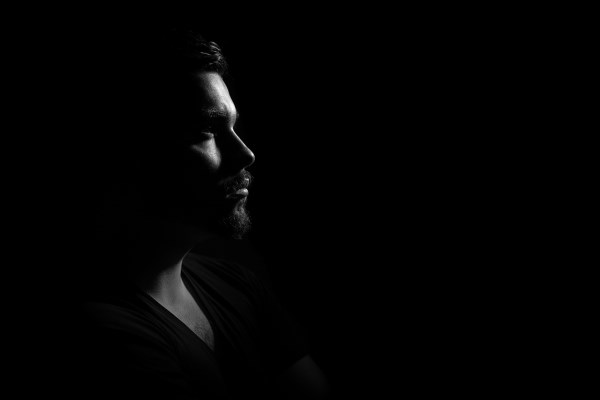 Imagine a still shot of your dinner from yesterday in front of you. Now imagine eating that meal while blind waiters and waitresses assist you with the food in complete darkness.
The Dark Restaurant in Kathmandu, Nepal, is serving meals to customers with blind and partially blind waiters and waitresses moving around in pitch-black surroundings. The restaurant venture, initiated by the Nepalese Association for the Blind, creates a food experience unlike any other — with sight eliminated, the rest of the senses become heightened.
Manager Vishwo Ram Shrestha states, "Blind and partially-deficient people get no support from the Nepali society. This must change. The main aim of the restaurant is to raise awareness and to create employment opportunities for blind people." The business has allowed impaired employees to gain self-confidence. The success of The Dark Restaurant has spurred plans to open new branches across Nepal.