1

The woman who unknowingly lived with her son's corpse for 20 years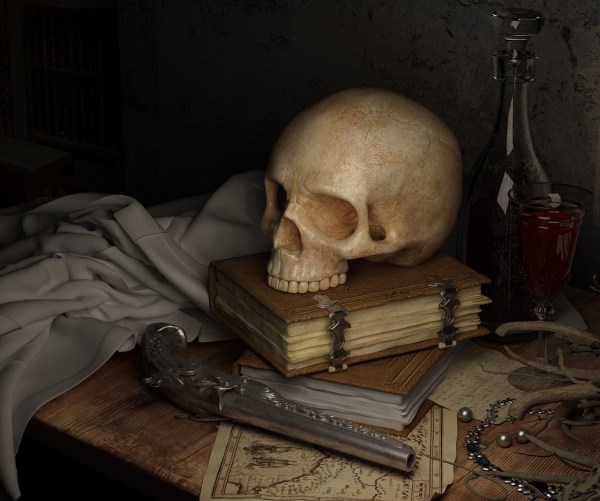 A medical emergency for a Brooklyn widow led to a grisly discovery in her house in September 2016.
Josette Buchman arrived at her sister in law Rita Wolfensohn's cluttered home to get items for a hospital stay and found a "completely intact" and clothed skeleton inside a bedroom. Wolfensohn's son, Louis, disappeared roughly 20 years ago and would be 49 years old today. The legally blind woman told cops that she thought her son had moved out.
2

The little girl who died in a house fire caused by her grandmother's hoarding
In 2015, Amelia Brown, 3, was killed in a house fire after trash hoarded by her grandmother went up in smoke.
The property was crammed with so much clutter that it took firefighters a day to finally recover the body of the little girl in her bedroom. There was no smoke alarm and doors could not be closed because of all the junk. Here grandfather David, who was babysitting while archaeologist mom Abigail was out, escaped the blaze, but has since passed away as a result of smoke inhalation.
3

The eccentric brothers who were found dead under tons of junk in their NY brownstone
Brothers Homer and Langley Collyer set the gold standard in the stockpiling of junk when they died entombed in their own clutter in 1940s New York. They were killed by one of the many booby traps they had hidden beneath their trash to keep people from stealing their property.
Homer, the older of the two, was blind and cared for by younger brother Langley at their Harlem brownstone. Langley believed his brother's sight could be restored with a diet high in vitamin C, so he fed Homer 100 oranges a week. In the meantime, he collected newspapers for his brother to read. His sight was never restored, however, and the papers and other clutter began to fill the house.
The brothers became recluses. When officials were tipped off that someone had died inside, they entered the home through a second story and found Homer lying among boxes and trash. Langley was was nowhere to be seen. A massive hunt was launched but Langley was found just ten feet away from where his older brother had died, buried under tons of debris.
More than 100 tons of trash — including more than 25,000 books — was eventually removed from the house. Also discovered were pickled human organs, hundreds of yards of unused silk and fabric, the folding top of a horse-drawn carriage and the chassis of an old Model T.
4

The man who died as result of a lit cigarette and clutter inside his RV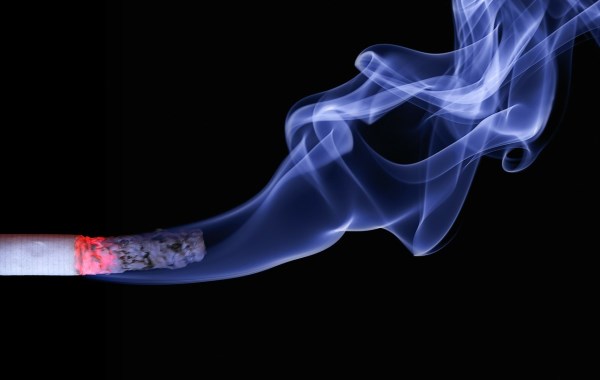 In August 2016, a 62-year-old man in Redding, California died in his motorhome, as a result of the clutter inside — and a lit cigarette.
The man was a known hoarder and had a history of medical problems as well as being a heavy smoker. The RV was parked next to a plumbing storage warehouse. The victim may have served as security for the building, but that hasn't yet been confirmed.
5

The man who was crushed under the weight of the trash he collected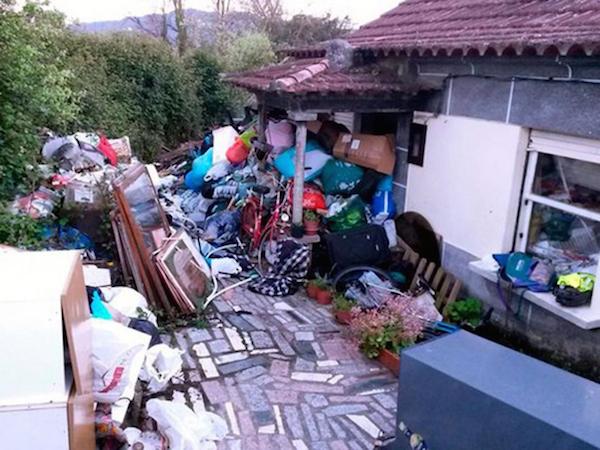 In April 2016, a 51-year-old man was found crushed to death under a mound of trash. The man, who lived in Alcabre in north-western Spain, was believed to have suffered from Diogenes syndrome, or senile squalor syndrome. Symptoms include self-neglect, living in squalor, inattention to personal hygiene, and failure to seek or follow medical advice.
The deceased hoarder was discovered crushed between a collapsed heap of garbage and a door to the house. Such was the quantity of garbage that officers struggled to enter the house and firefighters were called in to remove his body.
6

The woman who was eaten by the dogs she hoarded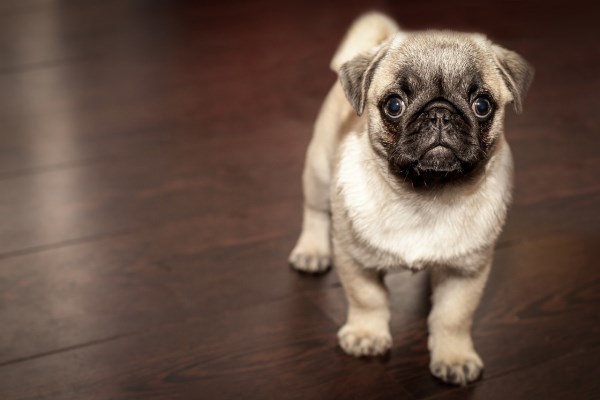 An animal hoarder in Arkansas was eaten by her pets after she passed away.
When Van Buren County Animal Control was called out to the scene, they found as many as 50 malnourished and aggressive dogs on the property. Most had to be killed as officials entered the premises. The 65-year-old woman was dead inside, having suffered from complications of Hepatitis C and the starving dogs were found feasting on her corpse.
Sadly, it wasn't the first time animal officials have had to deal with the dogs' owner. "We took 103 [dogs] out, almost three years ago," Van Buren County Animal Control Director Reta Tharp said. "At that time it was easier to deal with because she was there and she could help us."
7

The woman whose mummified body was among the clutter found in her daughter's home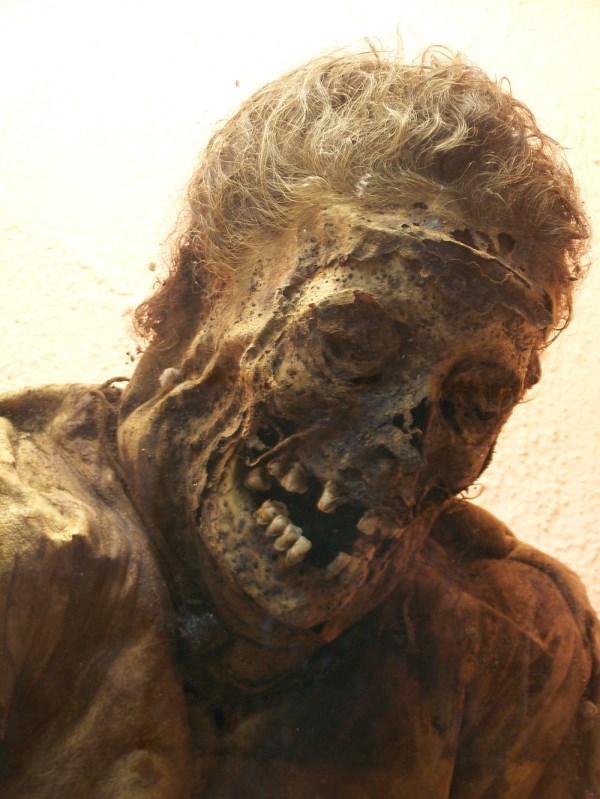 The body of 90-year-old Anna Ragin was left alone in a dirty San Francisco home for so long that it began to mummify.
The woman was removed from the property which was crammed with junk, including 300 bottles of urine. Ragin reportedly lived with her 65-year-old daughter, who knew about the body but never alerted anyone to her death. "I'm saddened that she couldn't let her mother go," said neighbor Sharon Scott Kish. "I asked her, 'Is your mother still with us?' And she said yes. Delusional. She was with her."
Just a week after removing the clutter, realtors priced the San Francisco property at $928,000. It sold for $1.56 million, according to Curbed SF.
That's more than $500,000 over asking and just the latest example of how insanely competitive the San Francisco real estate market has become.
8

The woman who died when her floor collapsed under the weight of all her clutter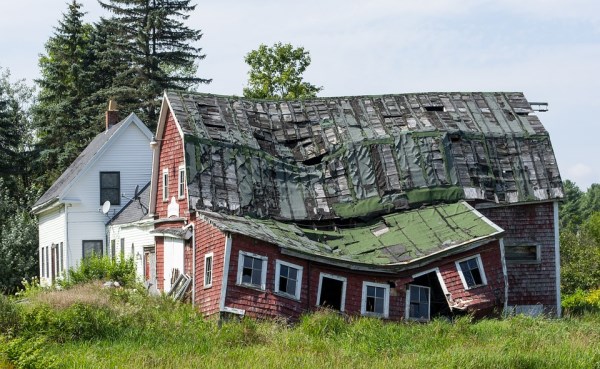 Beverly Mitchell, 66, died of accidental and traumatic asphyxia when the floor of her home collapsed under the weight of her clutter. Her body was found as crews were using a backhoe to remove debris from her home in Cheshire, Connecticut. She may have been dead for more than a week, police said.
Authorities believe the first floor collapsed into the basement under the weight of all the trash, which was stacked as high as the ceiling in some places.