1

Wally Krauss, the 93-year-old pianist who charmed the Internet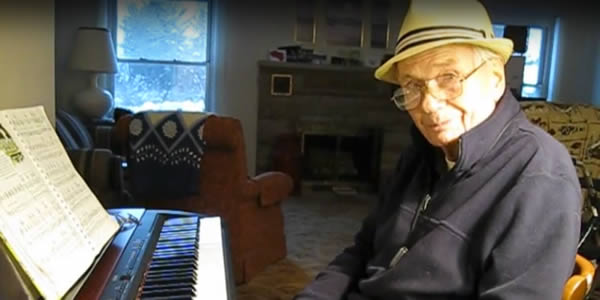 Reddit user @im_not shared a YouTube clip of a senior man playing the piano in Reddit's Videos. The song was "It Might as Well Be Spring" from the 1945 film State Fair.
There's nothing particularly striking about the video, but the performance is beautiful, even cathartic. Wally Krauss' passion for the piano touched hundreds of thousands of people around the world. A scroll through his YouTube profile happypiano1 leads you to similar videos in which he plays musical classics such as Gershwin's "Someone to Watch Over Over Me" and Rodgers and Hart's "You Are Too Beautiful," along with many church hymns. His fingers dance on the keys with gracefulness and ease, and his expressions show pure contentment.
Wally started piano lessons in 1933. In 1938, he began to play pipe organ at Bethlehem Lutheran Church in West Dundee, Illinois. Since then, his great passion has been his church music, directing three choirs, playing American popular songs at the piano, and leading sing-a-longs.
2

Madonna Buder, the 86-year-old triathlon-running nun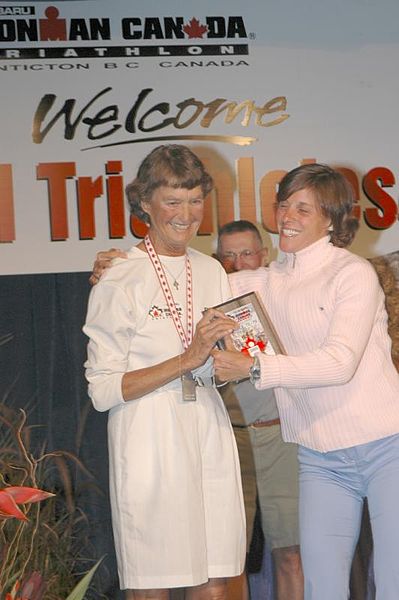 Most 86-year-olds might be content with a weekly trip to the hairdressers, and an afternoon at the 99-Cents Store, but not Sister Madonna Buder. She competes in Ironman athletic endurance competitions, biking hundreds of kilometers, swimming vast distances, or pounding the streets.
Buder competed in her first Ironman World Championship triathlon at age 55 in 1985 and has since competed in 45 more. She is the oldest woman ever to complete an Ironman triathlon, a feat she accomplished in 2012. The race requires participants to swim 2.4 miles, bike 112 miles and run 26.2 miles and Buder holds the record for best finishing time in the 80-84 age group. The nun is also the star of Nike's new "Unlimited Youth" ad, where she shows off her impressive athletic skills.
3

Shigemi Hirata, the 96-year-old Japanese man recognized as world's oldest graduate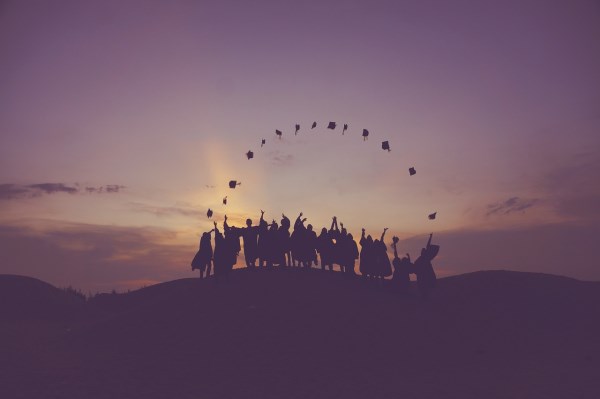 A 96-year-old man in western Japan has been recognized as the world's oldest university graduate. Born on Sept. 1, 1919, Hirata received a Bachelor of Arts degree in March 2016. He received the degree from the Kyoto University of Art and Design, which took him 11 years to complete.
Hirata enrolled in the university's correspondence study program in 2005 to pursue the study of pottery, a hobby he took up after becoming a pensioner. Although he studied at home, he occasionally attended classes at the university's campus in Kyoto.
4

Japan Pom Pom, the geriatric Japanese cheerleading team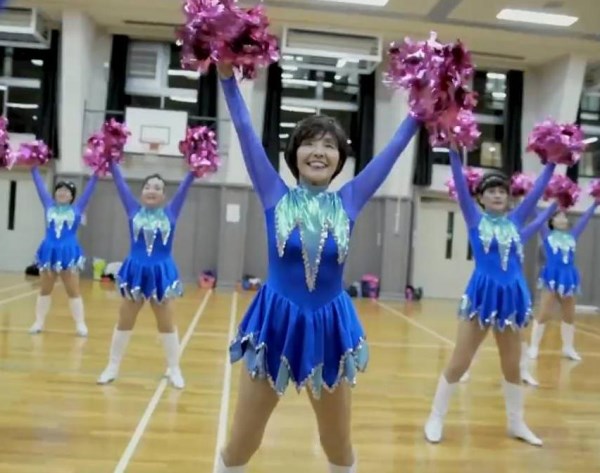 Japan Pom Pom is a cheerleading squad consisting entirely of elderly Japanese women. These ladies are all over 55 — their average age is 70 — yet they still dance and cheer with the enthusiasm of teenagers (okay, minus the backflips). The team was founded by Fumie Tanako twenty years ago (she was 64 at the time) and is inspired by American cheer squads.
5

Paddy Jones, the 80-year-old dancer who stunned TV audiences
After the death of her husband, 80-year-old Paddy decided to embark on a new journey — salsa dancing. This clip of her stunning a skeptical crowd on Britain's Got Talent blew everyone away. Paddy and her much younger partner, Nico, competed in the eighth series of the show where they finished ninth overall.
6

Masaaki Hiroi, the 80-year-old Japanese craftsman who creates the most amazing toys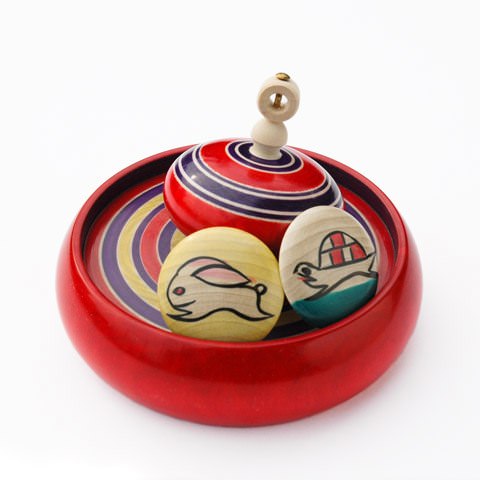 Sure, augmented reality games played on your smartphone are fun, but there's something to be said for the simplicity and whimsy of old-school wooden toys. Octogenarian toymaker Masaaki Hiroi, a fourth-generation craftsman from Japan, makes spinning tops and other wooden toys that will certainly entertain any child.
Hiroi specializes in Edo Spinning Tops — he's created almost 4000 since he began working on them in his 30s. (The tops are so named because they were particularly popular during Japan's Edo Period —1603–1867.) They're known for more than just spinning — most add some kind of humorous flourish.
Hiroi says he wants to live to 200, but unfortunately, he is no longer taking orders due to his health.

7

Ernestine Shepherd, the 80-year-old bodybuilder who bench presses 150 lbs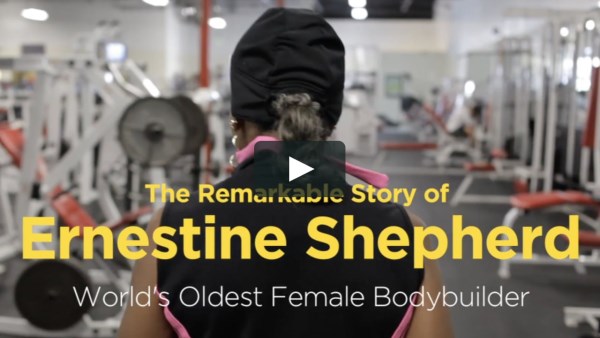 80-year-old grandmother Ernestine Shepherd started exercising at the age of 56 and instantly knew she'd found her new calling.
The female bodybuilder has no plans to slow down when it comes to keeping fit. Previously named the world's oldest bodybuilder by Guinness World Records in 2010 and 2011, Ernestine is so committed to her fitness program that she gets up at 3 am every morning.
The super-fit octogenarian from Baltimore follows a strict exercise regime of running, weight-lifting, and eating healthy and says she has the full support of her husband of 52 years, Colin, who even helps her prepare healthy meals.
8

Gary Player, the golfer who became the oldest player to record a hole-in-one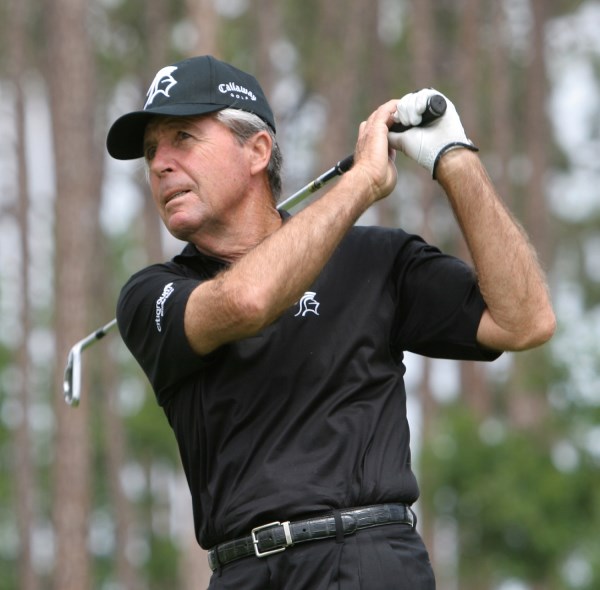 Gary Player might be the fittest 80-year-old in the world and in April 2016 he became the oldest player to record a hole-in-one at the Masters Par 3 Contest.
Player, playing with Jack Nicklaus and Tom Watson, used the slope on No. 7 to pull the ball back from the right side of the green into the hole on the front left.
Even more impressive than this solo shot? The hole-in-one was the 31st of Player's career.
9

Günther Krabbenh?ft, the world's most stylish centenarian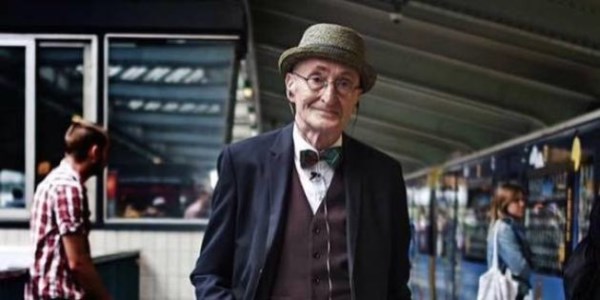 We may have just found our new style icon.
Meet Günther Anton Krabbenhöft, a grandpa from Berlin, who is making waves around the world because of his killer style. He was noticed by Björn Akstinat of the German fashion blog Schickaa, who photographed Günther at the train station in a red bowling hat, yellow bow tie, and burgundy leather driving gloves.
Krabbenhöft says his personal style comes from dressing how he wants and injecting happiness into every outfit. He told the blog, "I've always dressed like this. When I went to work, when I go to exercise, I want to look at myself with joy. It's also always a reflection of my inner self."
While we don't know his actual age (some outlets say he is 104, though he says he is half that age), that's beside the point. The man knows how to dress, and can teach us a thing or two about style — mainly that it doesn't decrease with age.