1

The students who wore surgical masks to prom in support of a friend with cancer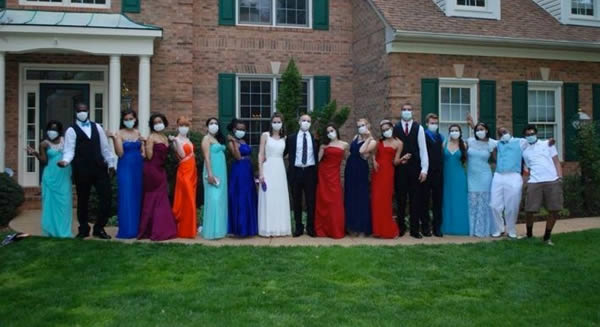 Jared Hill wanted to take his girlfriend, Emily Jarrell, to her prom in Manassas, Virginia. The only challenge was that Jared's immune system was still weak from his recent chemotherapy treatment. He was instructed by his doctors to wear a surgical mask for the entirety of the high school dance, which took place at an elegant off campus manor house.
Fortunately, Emily & her Osbourn Park High School choir friends devised a plan to make Jared (pictured, center, next to Emily in red) feel more comfortable behind the protective mask. After Emily and her friends got all dolled up in their gowns, tuxedos, and suits, they added one more accessory. It may not be a new fashion trend, but these youths, who all donned protective face masks, showed a sense of unity that everyone can admire.
2

The neighbors who learned sign language so a deaf resident would feel more at home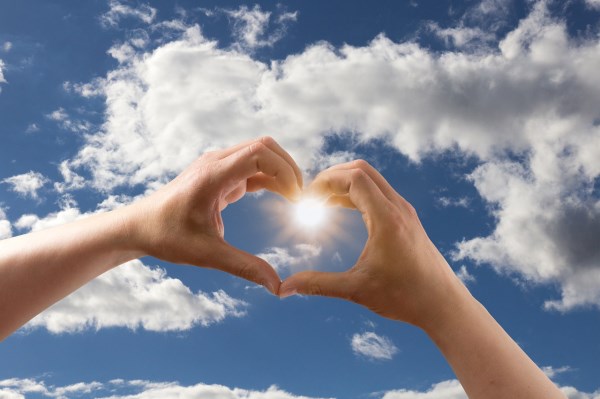 Muharrem, a deaf man in Istanbul, received a huge surprise when, one morning, everyone he bumped into in his neighborhood responded to him with sign language!
A team of people from Samsung and the Leo Burnett ad agency spent a month setting up cameras and teaching people throughout his neighborhood sign language. On the appointed day, Ozlem went for a walk with her deaf brother, who was stunned to meet so many signing people in a world where those who can communicate in sign are often few and far between.
The ad was designed to raise awareness about Samsung's new call center for the deaf and hard-of-hearing in Turkey. It's nice to see advertisements that can both educate and make the world a better place.

3

The classmates and coaches who shaved cancer ribbons on their heads to show solidarity with a teen who has bone cancer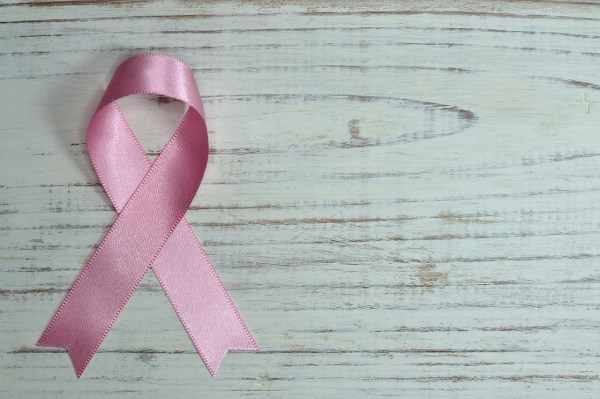 Dozens of classmates and friends got haircuts to show support for Nickerson, Kansas teen Brooke Engelland, who is undergoing chemotherapy for bone cancer. The tally of people who had a design of a cancer awareness ribbon cut into their hair at Weber Park in Nickerson reached 46, with more were waiting in line. Most of the supporters got the ribbon design, but a few early arrivals went for an entirely shaved head.
4

The students from a Brazilian school who wore skirts to support a transgender classmate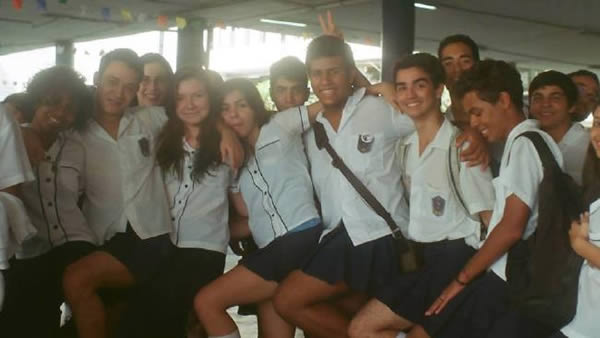 Maria Muniz, a 17-year-old transgender student, isn't going through her journey alone. The student from Rio de Janeiro, Brazil, came out at the beginning of the new school year in 2014.
Maria decided to wear a skirt to school, but administrators attempted to make her wear pants, and fined the young transgender student for her skirt. Nine days later, 15 of Maria's male schoolmates arrived clad in navy blue skirts. She says that their act of solidarity meant the world to her.
Maria's friends aren't the only people who stand with her. The images of the skirt-clad students — tagged #VoudeSaia — went viral. (The hashtag roughly translates to "I'll be wearing a skirt.") People of all races and sexual orientations have tweeted their support for her decision.
5

The 80 students that had their heads shaved to support a classmate with cancer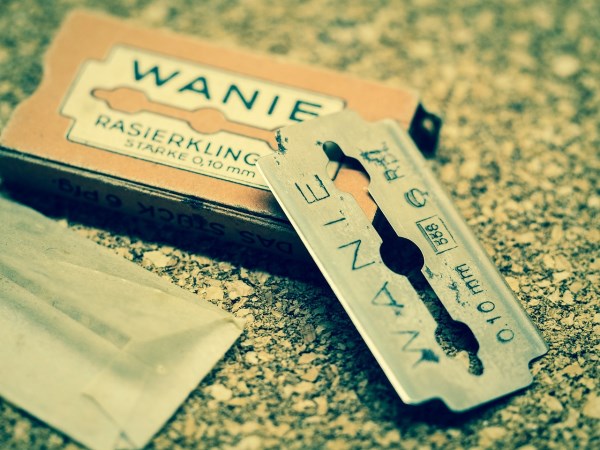 To the 80 students who shaved their heads, it was just hair, but to 9-year-old Marlee Pack, it's her life. After being diagnosed with Alveolar Rhabdomyosarcoma, a type of cancer that develops from connective tissues in the body, Marlee was finally returning to Meridian Elementary School in Broomfield, Colorado.
To support her best friend, Cameron McLaughlin decided to donate a portion of her long, curly locks, but didn't feel like that was enough — she wanted to shave her entire head. Cameron's idea blossomed into a school-wide event called "Be Bold, Be Brave, Go Bald," where 80 students, three female teachers, both male principals, and even a student's mom, got their heads shaved in solidarity.
6

The emotional moment when eleven women revealed their shaved heads to their cancer-suffering friend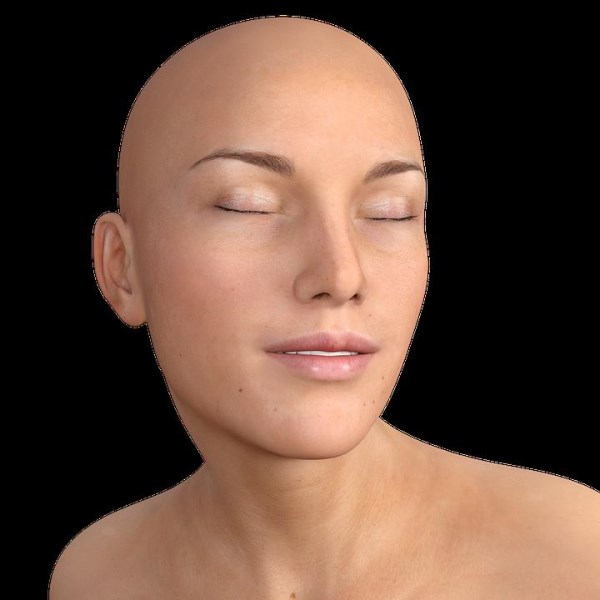 In a touching photo series, a group of women shaved their heads in support of a friend diagnosed with breast cancer.
South African portrait photographer Albert Bredenhann was first contacted by one of Gerdi McKenna's friends to do a shoot in February 2014. McKenna was diagnosed with breast cancer several months prior, according to a Vimeo video posted by Bredenhann.
Bredenhann said yes to the project, then called each woman involved to ask if they would shave their heads in support of McKenna for the photos. Bredenhann's video, set to Meatloaf's "I Would Do Anything for Love," shows McKenna's friends wearing pink clothing in support of her on the day of their drastic transformations.

7

The teen who shaved his head in support of a friend battling cancer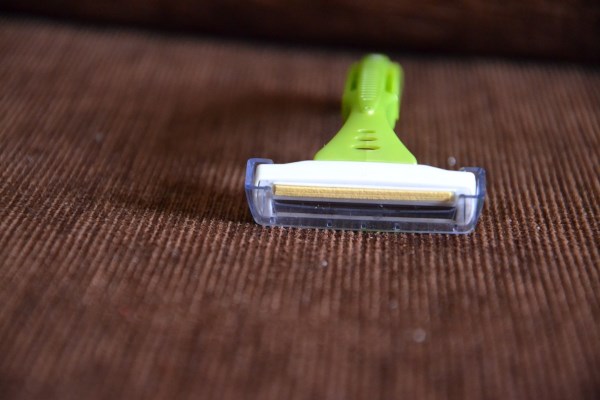 17-year-old Allie Allen is battling brain cancer for the second time and has had ups and downs in the fight for her life. To make things even worse, Allie's mother Debbi was also diagnosed with breast cancer.
Debbi says her daughter just wishes she could just live life as an average teen. Fortunately, Allie was well enough to make it to the homecoming dance at Collierville High School with her date, Brayden Carpenter. To her surprise, Carpenter shaved his head in support of mother and daughter, who have both lost most of their hair due to chemo.
8

The high school students who shaved their heads for a classmate battling cancer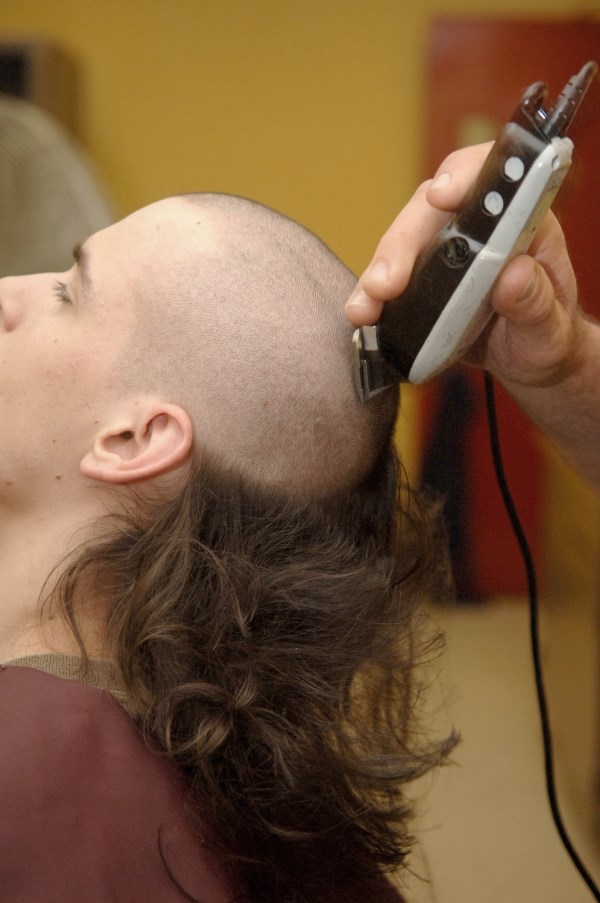 In 2014, dozens of students at Trinity High School in New Hampshire volunteered for an extreme make-over in support of a classmate battling cancer. They went under the razor — it was their way of showing their classmate, Matt Lemire, how much they cared. Lemire underwent chemotherapy after learning he had cancer a few months before.