1

Yusra Mardini: The refugee who swam for her life a year ago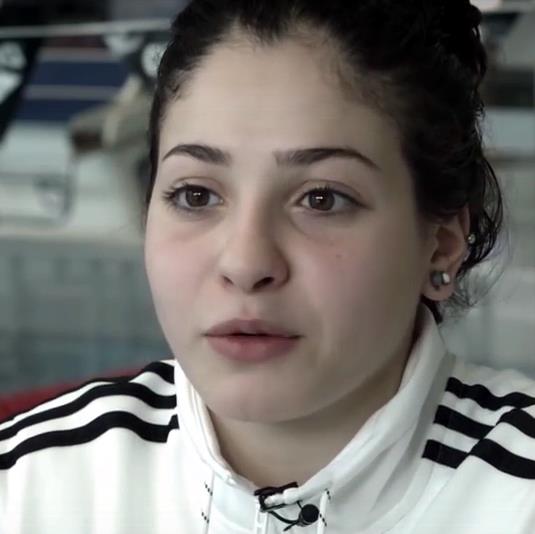 Yusra Mardini swam for her life when she fled Syria in 2015. Just a year later, the inspirational teenager won the first heat in the women's 100m butterfly at the Rio Olympics.
Mardini embarked on a perilous journey across the Mediterranean while fleeing war-torn Syria with her sister. They both swam for three hours in the frigid sea and pushed a sinking boat carrying 20 to safety before settling in Germany. The courageous 18-year-old was then named one of 10 members of the first-ever Refugee Olympic Team for the Games in Brazil, where she rose to the occasion on day one, touching the wall first in the opening 100m butterfly heat.
Mardini's time of 1:09.21 did not see her through to the semi-finals, but she savored the experience nonetheless.
2

Oksana Chusovitina: The 41-year-old gymnast competing in her seventh Olympics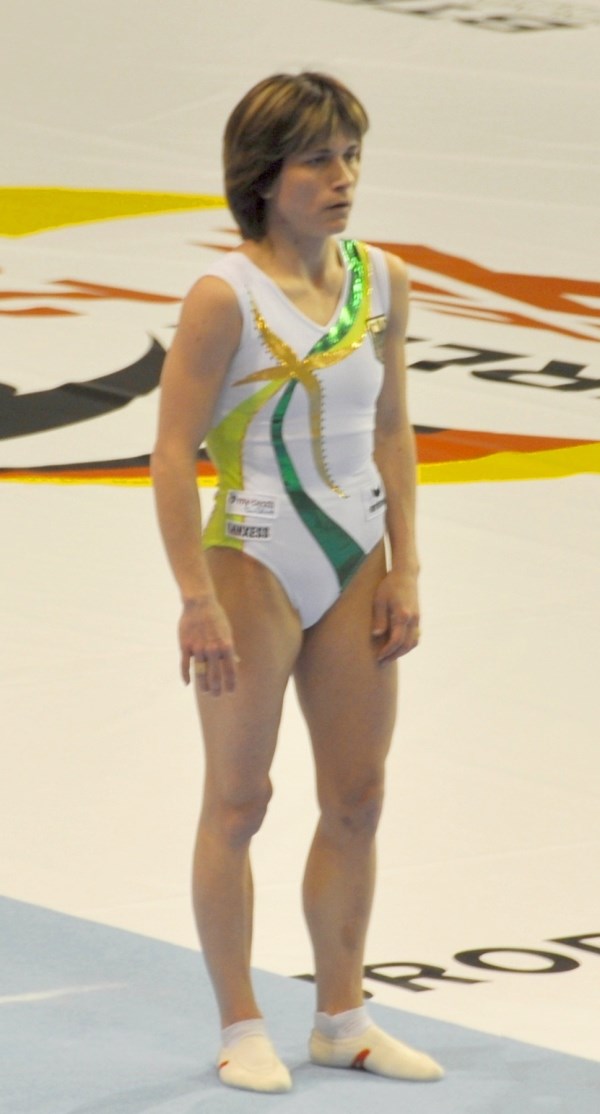 At 41, Uzbekistan's Oksana Chusovitina is the oldest woman gymnast ever to compete in the Summer Games, and one of only a few women to return to international competition after becoming a mother. The average age of a female artistic gymnast at this year's Olympics is just under 20-years-old.
Chuso's career has spanned more than a quarter of a century. She competed for the U.S.S.R in the Junior Nationals in 1988. Her first Olympic competition was with the Unified Team in 1992 in Barcelona. She then went to the German team before switching back to Uzbekistan.
She announced that London 2012 would be her last competition, only to change her mind the morning after making that decision. And as long as she still got the goods, why not?
3

Gaurika Singh: Rio 2016's youngest athlete survived Nepal's deadly earthquake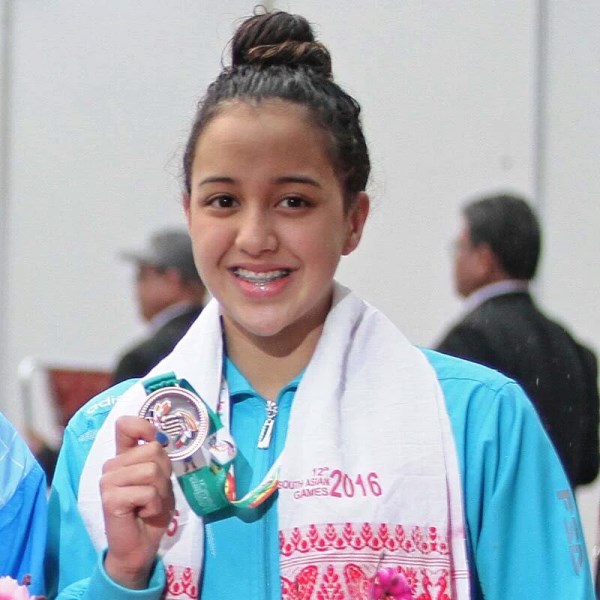 At 13-years-old, Gaurika Singh is the youngest athlete at 2016 Rio Olympics, but her place in history could have been vastly different.
A year ago, she was in the Nepalese capital Kathmandu, on the fifth floor of a building, and was forced to take shelter under a table when the Himalayan country was hit by a 7.8-magnitude earthquake that killed 9,000 people. The 100m backstroke champion, who lives in London, left Nepal as a toddler but came back to compete in the Nepalese national swimming championship when the earthquake struck.
It's hard to believe that this baby-faced girl with braces will start the ninth grade when she returns to school just a month after the Olympics. This promising young athlete is going to have an incredible tale to tell her schoolmates. "What did you do on your summer holiday, Gaurika?" Her truthful reply: "Not much, apart from winning my heat at the Rio Olympics." On day three of the competition, she finished first of three swimmers in her heat, but with no chance of progressing further against an elite field in the women's 100m backstroke.
4

Julius Yego: The Kenyan javelin thrower who taught himself the sport by watching YouTube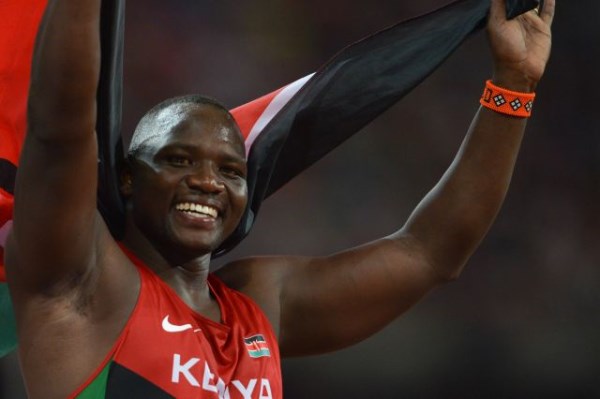 Kenyan javelin thrower Julius Yego won gold at the World Championships in Beijing in 2015, with a new African record throw of 92.72 meters. His win puts him in the position to become the first Kenyan to win an Olympic gold medal in a field event this month in Rio.
Yego's rise to fame is a bit more unconventional than the standard javelin medalist. He claims to be self-taught and relies on YouTube videos to perfect his technique. While Yego's hometown in the Rift Valley has produced several Olympic sprinters, there's a shortage of javelin specialists, so he had to learn on his own. He specifically found inspiration in Andreas Thorkildsen, a Norwegian javelin thrower who competed in the 2004 and 2008 Olympics. Yego watched videos of Thorkildsen throwing while taking notes on his technique and training methods.
5

Zahra Nemati: The paralyzed flagbearer from Iran who will compete in both the Olympics and Paralympics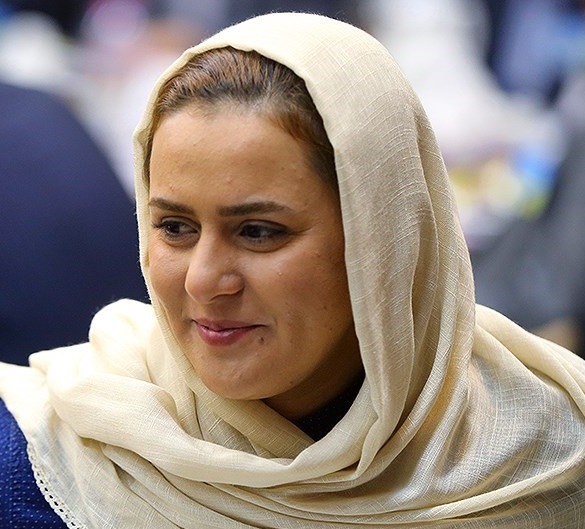 When archer Zahra Nemati carried the Iranian flag into Maracana Stadium, she broke new ground for the Islamic country. Never before had a woman led Iran's team in an athletes' parade in the opening ceremonies. It was quite an entry for the 31-year-old, who is also the only Iranian woman to have a gold medal.
She had hoped to represent Iran at the Olympics much earlier in life, and in taekwondo rather than archery. A car accident, which left her paralyzed, put the former black belt on a new sporting path.
Unlike most athletes, Nemati won't just be spending part of August in Brazil. She will be back a month later for the Paralympics, where she's the defending champion in the individual recurve (W1/W2).
6

Boris Berian: The runner who went from McDonald's employee to 800m U.S. lead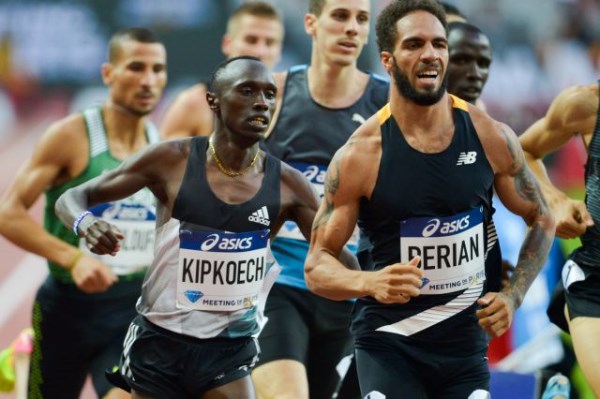 Two years ago, Boris Brian was working at McDonald's. Now he is competing at the Olympics.
A promising runner from Widefield High School in Colorado Springs, Berian struggled with his eligibility due to his grades. Eventually, he dropped out and tried to strike out on his own. He crashed on a friend's couch and found a job at McDonald's to subsidize his training. He even had to win a legal battle against Nike, but nothing held him back. Each day, he rode his bike or walked the nearly three miles to work the early shift, so he would have time to train in the evening. He earned his spot in Rio by finishing second behind Clayton Murphy in the 800m at the U.S. Track and Field Trials.
7

Vanderlei Cordeiro de Lima: The marathon runner who lit the Olympic torch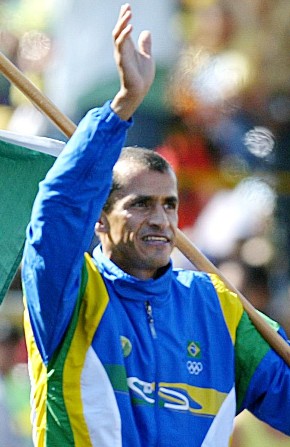 After soccer legend Pelé backed out of lighting the Olympic torch due to poor health, Brazil chose Vanderlei Cordeiro de Lima to ignite the cauldron at the opening ceremony.
De Lima, a distance runner, is best known for winning the bronze medal at the 2004 Athens Olympics despite being tackled by a protester. He was leading late in the run, but his shot at the gold was derailed when an Irish priest, Cornelius Horan, grabbed him and knocked him into the crowd. (Horan had a history of disrupting sporting events, including the British Grand Prix, to promote his theory that the world was coming to an end.) De Lima had lost only seconds before an observer helped to pull Horan off him, but the damage was done. De Lima remained unfazed and finished the race third with a smile.
Besides winning the bronze, de Lima was awarded the Pierre de Coubertin medal — an honor rarely bestowed in the Olympics — for "exceptional demonstration of fair play and Olympic values." From heartbreak in 2004 to Olympic glory in 2016, De Lima has been a true sportsman in every sense of the word.
8

Michalis Kalomiris: The Athens lawyer who accidentally qualified for Rio 2016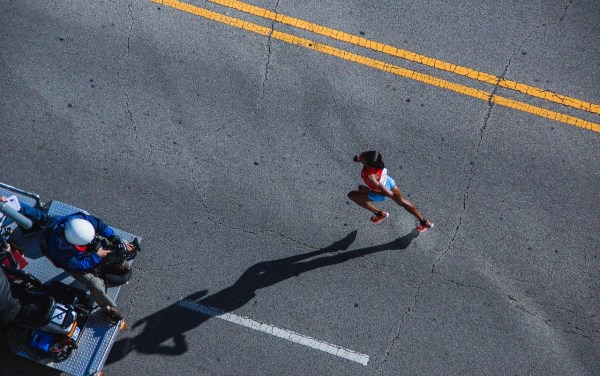 Life is full of surprises. That's certainly the case for Michalis Kalomiris, an Athens lawyer, and amateur marathon runner. He was on a track and field website reading a list of athletes who would be competing in the Rio Games for Greece. It was there he came across the surprise of his life — his own name. The 30-year-old attorney had unknowingly qualified for the Rio Olympics in March 2015 while competing in the Rome Marathon.
Despite being 10 minutes too slow in that race for Olympic qualification, the 30-year-old had made it onto the Greek marathon team on a technicality. There's a stipulation in the regulations set by the International Association of Athletic Federation (IAAF) that dictates an athlete may still qualify should they finish in the top 10 of a Gold Label event, and the Rome Marathon was one such occasion.
9

Etimoni Timuani: The football player who is the only person representing his country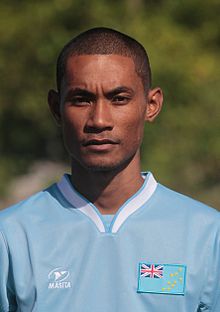 Etimoni Timuani, 24, ran the 100m at a pace of 11.72 at the 2015 World Championships, so he's not likely to advance after the first round. What makes him unique is that he's the only athlete in Rio representing Tuvalu, the small island nation with a population somewhere around 10,000. His is the only one-athlete country to compete this year.
Timuani also won't be competing in a discipline for which he has been prepared. He is a soccer player who came to the Olympics with scant little experience but was invited by the International Olympic Committee with just ONE track event under his belt.