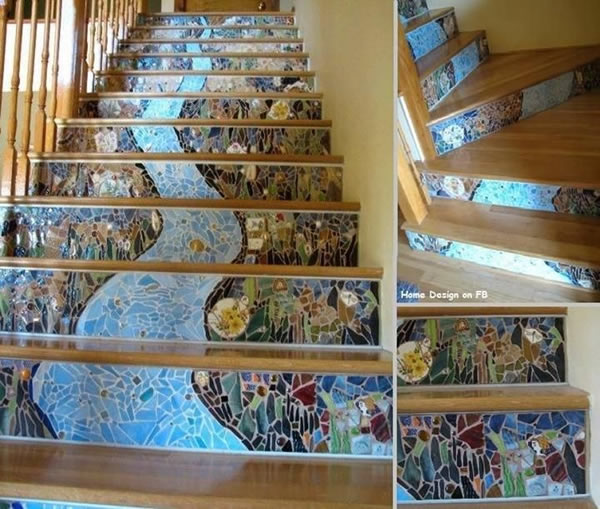 If you have a dull staircase, and you're thinking of an audacious and innovative idea, this design is for you! It's ornamented with small, splashy glass tiles to reflect a stairway to heaven. Check out these mosaic stairs interior designs!
When Pippa Branham and her husband moved into a new home, they wanted to make the slick wooden stairs safer for their children. Instead of carpeting, they opted for new paint mixed with a little sand. The risers were Pippa's pet project — she painted them with the spines of her favorite books!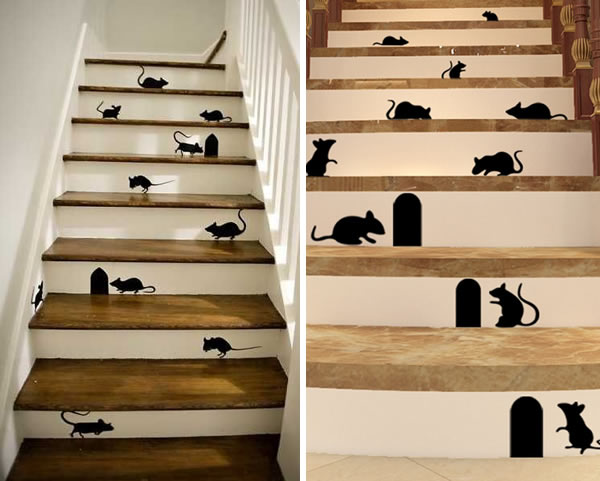 Decorate your staircase with Martha Stewart's decals of silhouette rats.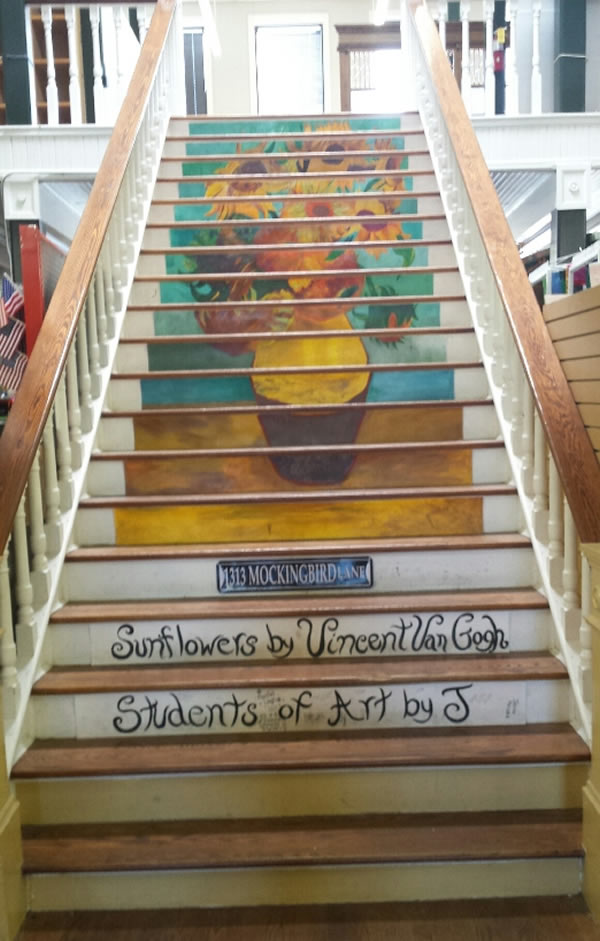 These stairs, located inside the Belmont General Store in Vermont, were painted with Van Gogh's Sunflowers by students of local art teacher Jeaniene Dibble.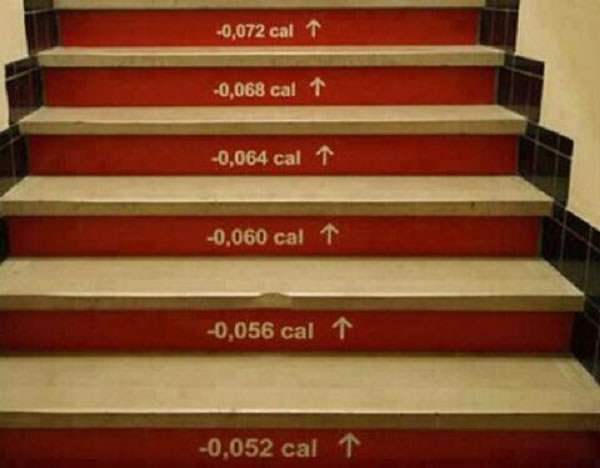 Stairs that count calories for you.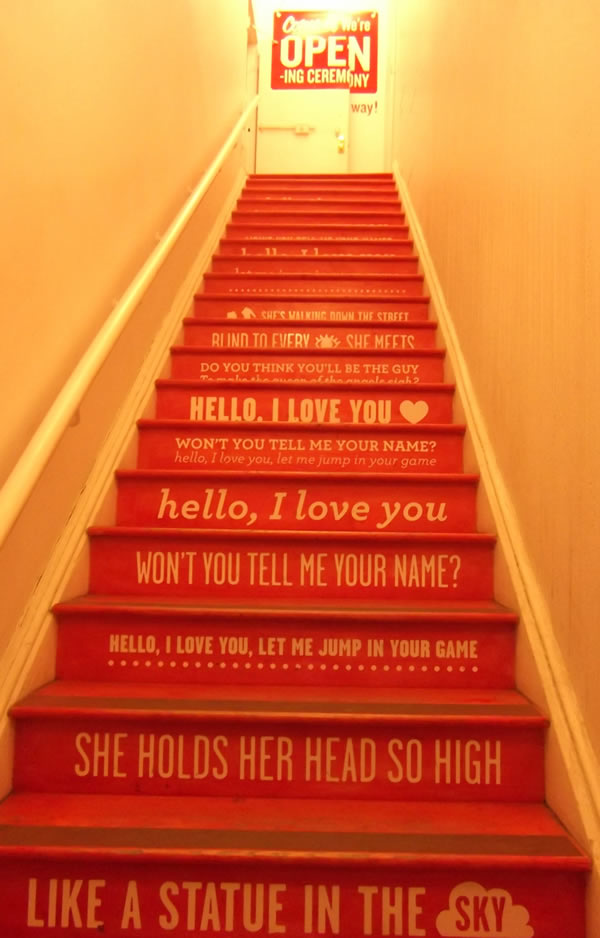 This ingenious staircase leads up to the new second floor at Opening Ceremony on Howard Street in SoHo, NYC.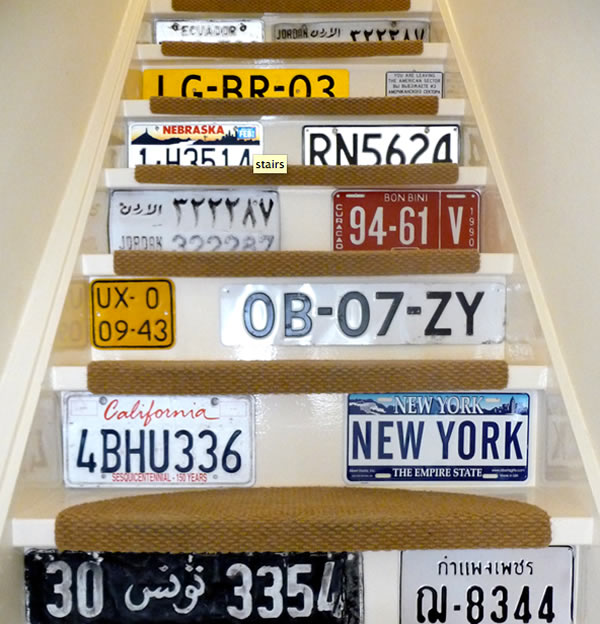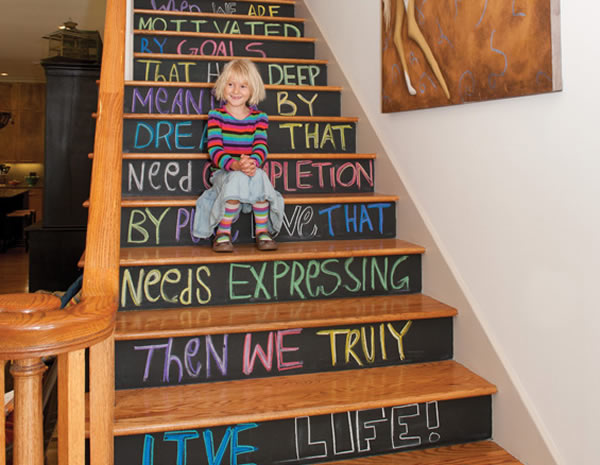 DIY chalkboard staircase by Houston Lifestyles & Homes.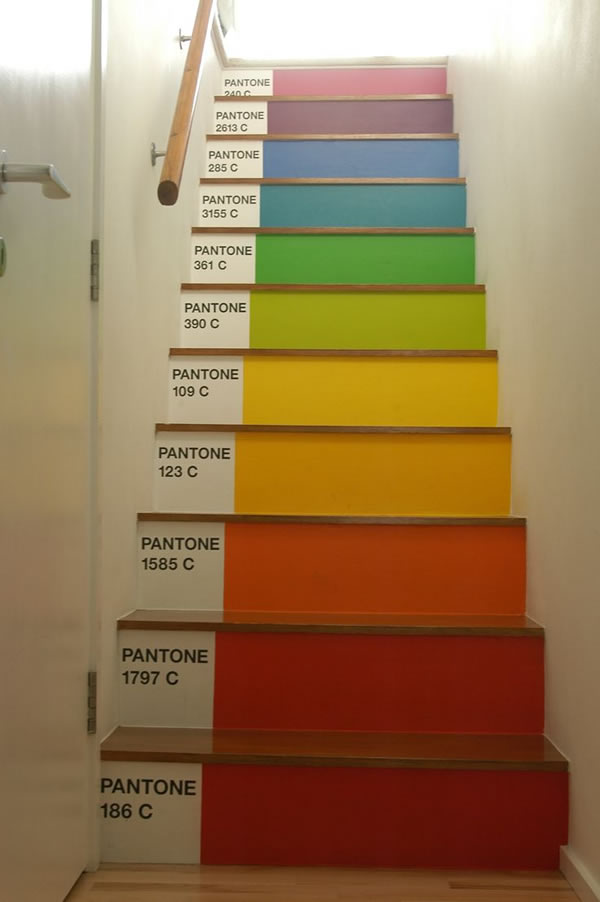 These stairs are perfect for the person who is dedicated to color matching their home with the Pantone Color Matching System.

Floral wallpaper might be a little much for your walls, but Sarah Moore, a vintage designer, and writer, came up with an original way to add flowers to your home decoration.