Why do people smile in their mugshots? A Florida defense attorney, John Trevena, says some people are nervous, some are drunk, and others are laughing at something the photographer says. However, a growing number of criminals are smiling because they know their photos will be seen on the Internet. Fame, however fleeting, is a helluva drug.
1

The teen who lured her ex to a park where he was badly beaten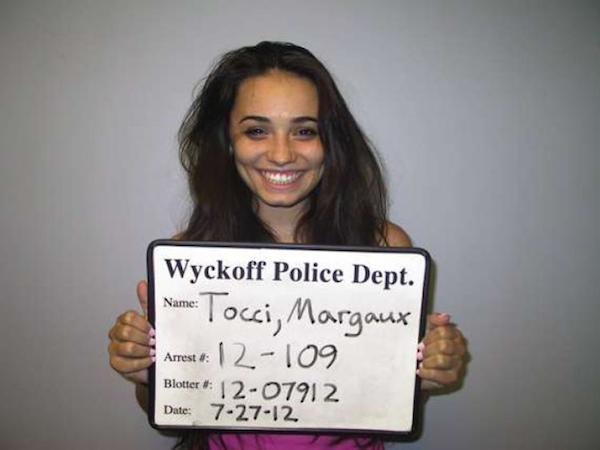 In her mugshot, 19-year-old Margaux Tocci is beaming and seems genuinely happy to be in police custody. Tocci was arrested on charges that she helped lure an ex-boyfriend to a local park, where he was badly beaten. Two men reportedly attacked him with a pipe and baseball bat outside of the Lincoln School in Edison, New Jersey. Now that was one bad breakup!
2

The frat brothers who beat a student "within an inch of his life"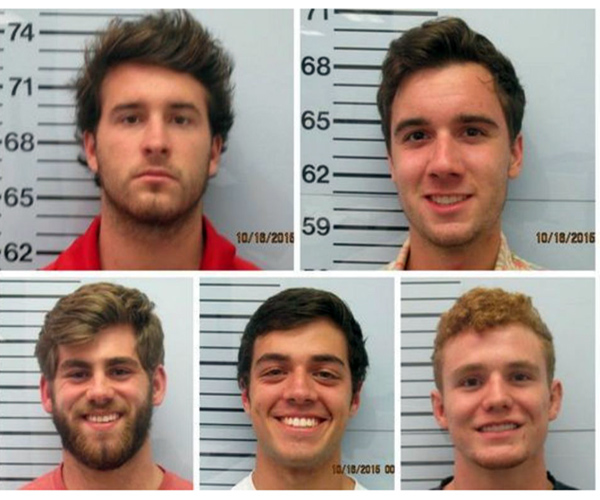 In 2015, five students at the University of Mississippi were charged in connection with the brutal assault of another student, and four of the five smiled pretty for their booking photos.
The frat bros—Christian Guy, Tucker Cole Steil, James Declan Basile, Kyle Hughes and Austin Rice—were arrested on charges including assault, hazing, and larceny. The young men beat Sigma Pi member Jeremy Boyle "within an inch of his life," according to his grandfather, Robert Boyle. He suffered a ruptured eardrum, lung contusion, and concussion along with several broken teeth during the attack.
3

The woman who punched a cop as he was attempting to remove her from a stolen car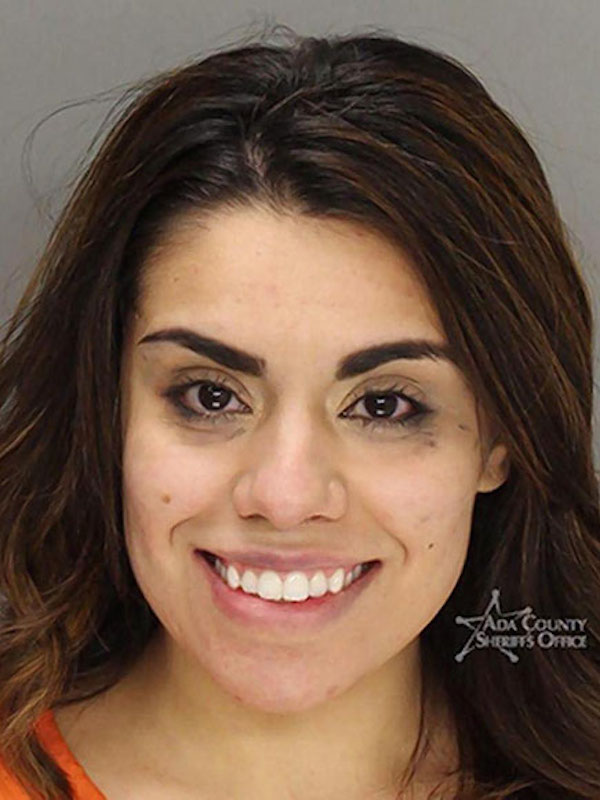 In 2015, Idaho resident Andrea S. Espinosa, 25, was all smiles in her mugshot after being arrested for punching a cop in the face as he tried to remove her from a car she was attempting to steal. She was booked into Ada County Jail, and despite looking like the cat that got the canary, "appeared confused and inconsistent" during questioning. She was later charged with two felony counts of assault and battery on a police officer and misdemeanor resisting and obstructing.
4

The drunk elected official who was "smizing" in his mugshot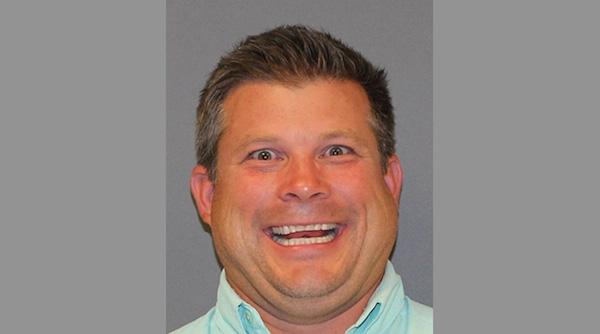 This elected official's mugshot went viral for all the wrong reasons in 2015.
Mississippi Constable Christopher Plumlee was pulled over for speeding and charged with driving under the influence. While getting his mugshot taken, Plumlee displayed a full-face smile—you might even say he was smizing (smiling with his eyes).
As an elected official, Plumlee was responsible for serving court orders and had the power to make arrests. No doubt he lost his job since this photo was taken.
5

The three women who assaulted a fast food worker for being too slow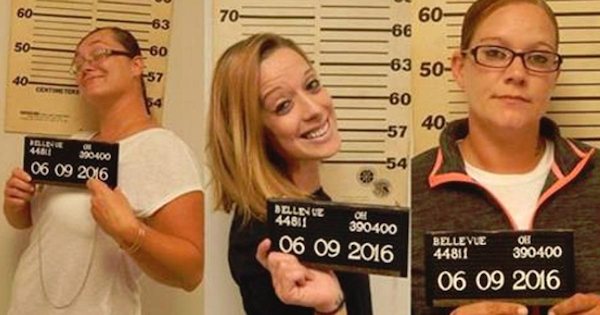 These three women were arrested for assaulting an Ohio McDonald's employee because she was working too slowly in serving them. In their booking photos, two of three are grinning from ear to ear after their arrests.
Ashley England, Mary Jordan, and Sammie Whaley were arrested after security video was used to identify them. England was charged with assault, theft and child endangerment. Jordan was charged with assault and child endangerment. (England and Jordan had their children present with them, and the kids participated in the incident. Good job, moms.) Whaley was also charged with assault.
6

The seemingly innocent looking teen who was arrested for selling drugs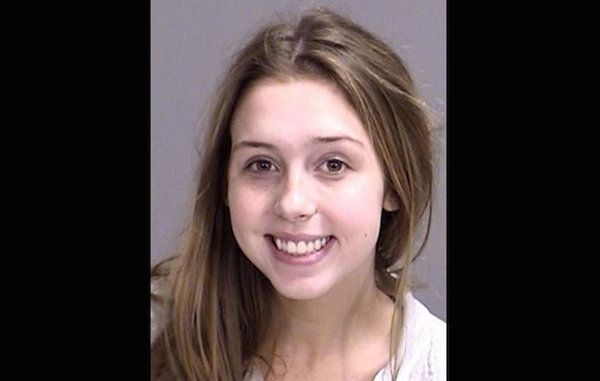 No, it's not a senior picture—this Texas teen, 19-year-old Sarah Furay, was arrested in 2015 for allegedly selling drugs.
When police conducted a search warrant at her apartment, they found five different types of drugs (31.5 grams of packaged cocaine, 126 grams of marijuana, 29 ecstasy tablets, methamphetamine and 60 doses of a drug similar to LSD), packaging material, two digital scales and a drug price list in her bedroom.
Furay was held on three counts of manufacturing and delivering of a controlled substance and one count of drug possession. She posted her $39,000 bond and was released.
7

The woman who "let go of her anger" after trying to burn down a yoga studio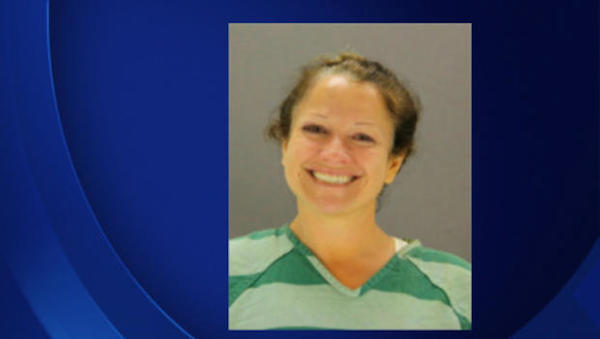 A smile is a strange expression for someone who's been arrested for trying to burn down the yoga studio where she practiced. Nancy Duarte, who goes by Suzanne, says she smiled in her mugshot because she's trying to let go of her anger, which is why she went to American Power Yoga in 2015 carrying a baseball bat and a can of gasoline.
"I thought it was going to make me happy… to burn the place that had brought me so much pain and suffering," Duarte said.
She says she had longstanding disputes with two men associated with the yoga studio and had no intention of hurting anyone. Despite this, the entire shopping center where the yoga center is located in Dallas could have gone up in flames.
Duarte says the only regret she has is that the studio didn't burn down, but said she wouldn't try to torch it a second time. We guess she got her point across.
8

The grinning man who was busted for DUI after his car got stuck on train tracks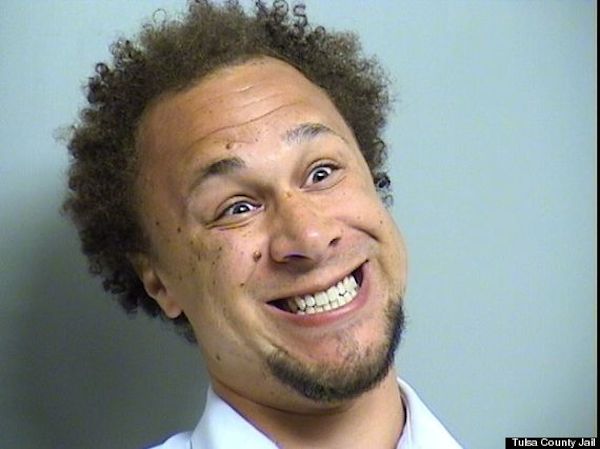 "This is going to end up in that mugshot paper, isn't it?" That's what an allegedly intoxicated Cabrone Brewer asked Tulsa, Oklahoma deputies seconds before snapping this picture.
Brewer, 32, was arrested after his Volkswagen Beetle got stuck on train tracks in 2013. He called AAA, but deputies responded because of the car's location. When they arrived, Brewer smelled like alcohol, "had red, watery eyes, slightly slurred speech, and was unsteady on his feet," according to a police report.
9

The teen burglar who terrorized families in a small British town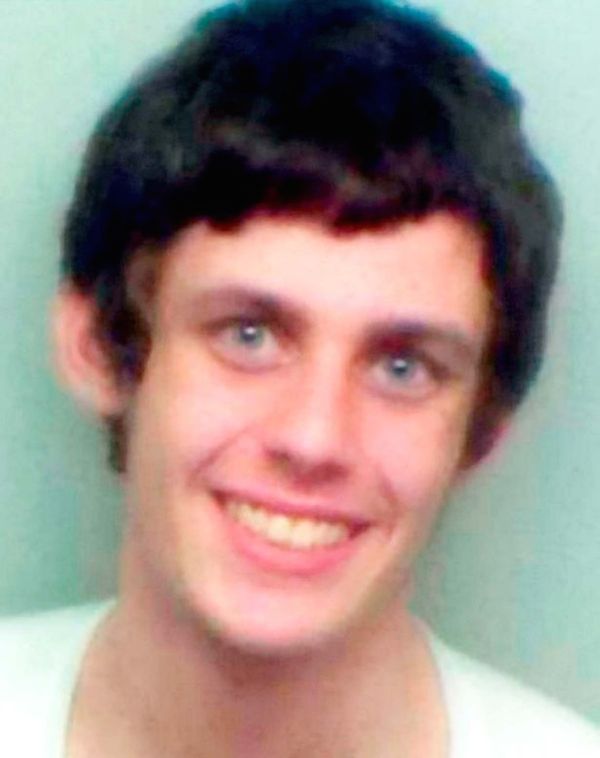 Burglar Benjamin Hunnisett, 18, and two accomplices burst into homes in Rochester, Kent and threatened residents with a baseball bat, lumps of wood and a shotgun. Hunnisett is beaming and wide-eyed in his mugshot, but he probably wasn't happy for long—he was jailed alongside Joseph Walsh, 21, and Nathan Odgers, 30, for a combined total of 22 years at Maidstone Crown Court.
10

The woman who assaulted a police officer and gave the "thumbs up"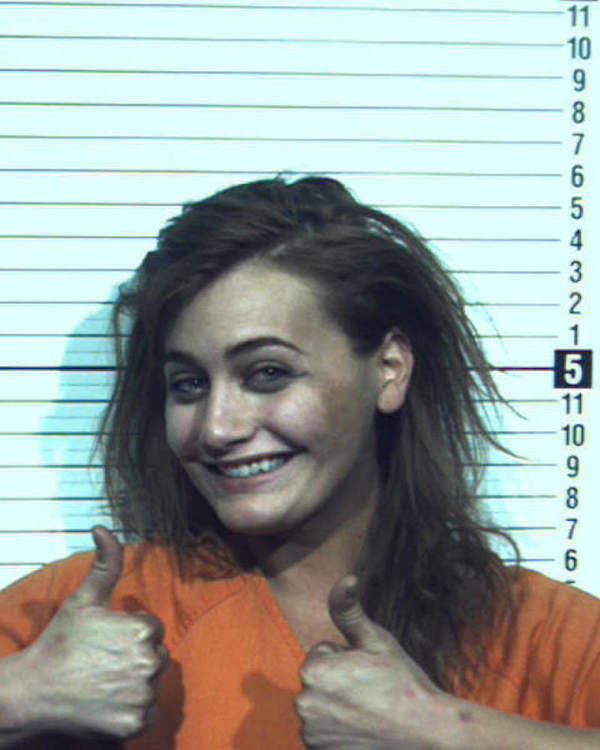 In 2011, Arizona resident Michelle Watson, 24, beamed and gave the thumbs up in her mugshot after being charged with aggravated assault on a police officer, resisting arrest, and driving under the influence. Sometimes an orange jumpsuit really accentuates a person's smile.