1

The Olsen Twins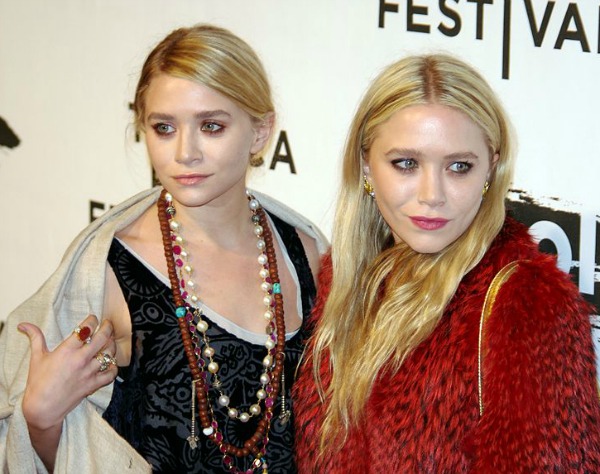 Ashey and Mary-Kate Olsen aren't even 30, and yet they might be the richest and the most famous twins in the world. The girls started their careers by playing Michelle on Full House at the tender age of six months. They continued acting throughout their teens but eventually left the industry behind and started their own fashion line, The Row. In 2007, the Olsen twins were named the 11th richest women in the world.
Update: Thank you to our readers who pointed out that while these two look nearly identical, they are actually fraternal twins.
2

Ronde and Tiki Barber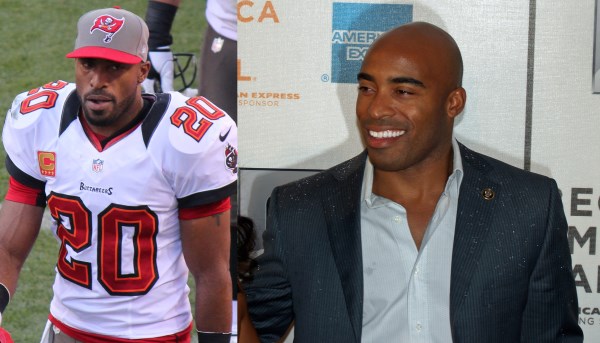 The chances of a high school football player going pro are only 0.08%, so you can imagine the odds of two brothers going pro, especially when they're identical twins. But Ronde and Tiki Barber were both signed to play in the NFL, with Ronde playing for the Tampa Bay Buccaneers and Tiki playing for the New York Giants. They were even signed in the same year and played games against each other, although Ronde stayed in the NFL six years longer than his brother. Even after retirement, they maintained similar career paths as sports correspondents.
3

Winklevoss Twins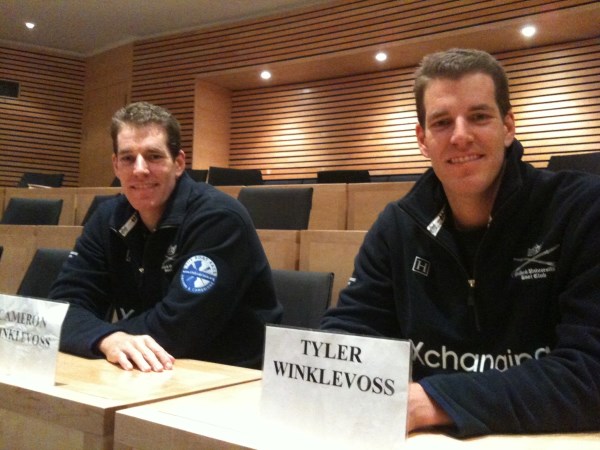 Best known for being the minds behind the website that would inspire Mark Zuckerberg to create Facebook, Cameron and Tyler Winklevoss are both website developers and competitive rowers. Those who have seen the movie The Social Network will recognize them as having created the site HarvardConnection (eventually renamed ConnectU) that Zuckerberg was accused of stealing from to create Facebook.
The duo is not only gifted with innovative ideas for websites but also with powerful arms, which they use for rowing. In fact, they participated in the men's pair rowing event at the 2008 Olympics in Beijing.
4

The World's Fattest Twins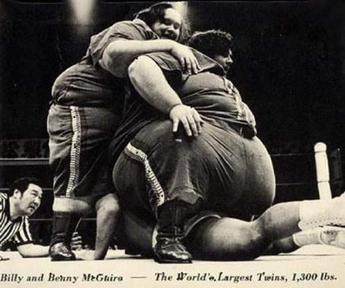 Billy and Benny Loyd McCrary, better known as "The McGuire Twins," were professional wrestlers who held the Guinness Book of World Records title for World's Heaviest Twins. They tipped the scales at a combined weight of 1468 pounds. A famous photo of the duo shows them riding matching motorcycles, but sadly, it was a motorcycle accident that took the life of Billy in 1979. Benny died of heart failure in 2001.
5

James and Oliver Phelps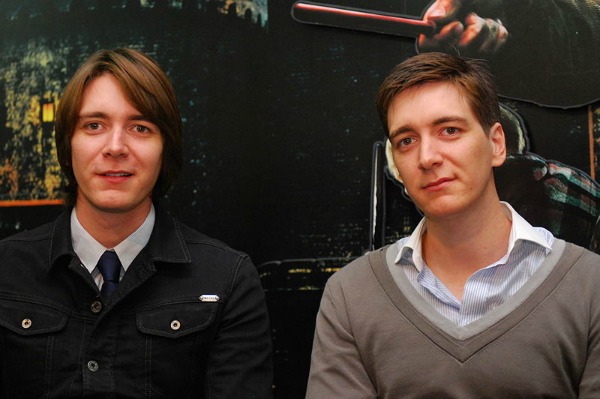 While they're best known for their roles as the charming, red-headed Weasley Brothers from The Harry Potter series, they actually have dark brown hair, unlike the iconic characters they played. They are like the Weasleys in one sense — they are avid pranksters, even switching places with one another on set. The brothers have since been involved in charity work.
6

The Harp Twins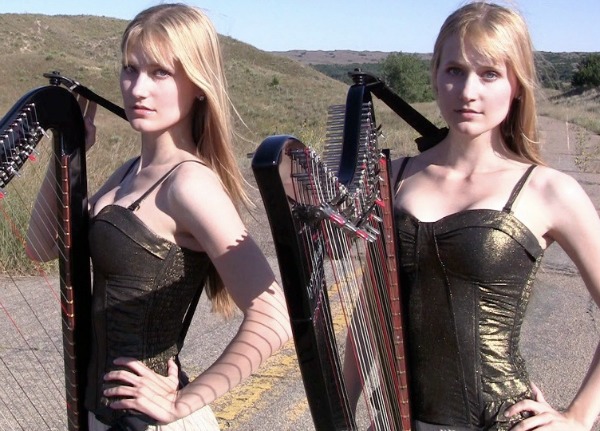 Not everyone will recognize these musical gals, but if you're online a lot, you likely recognize Camille and Kennerly Kitt, better known as The Harp Twins. These two beauties are famous for their many YouTube videos, where they cover popular hits on harp including Led Zeppelin's "Stairway to Heaven" and Iron Maiden's "Fear of the Dark." They aren't just your typical YouTube stars — they each have a bachelor's degree in harp performance from Wheaton College Conservatory of Music, where they graduated with the highest honors.
7

The World's Oldest Twins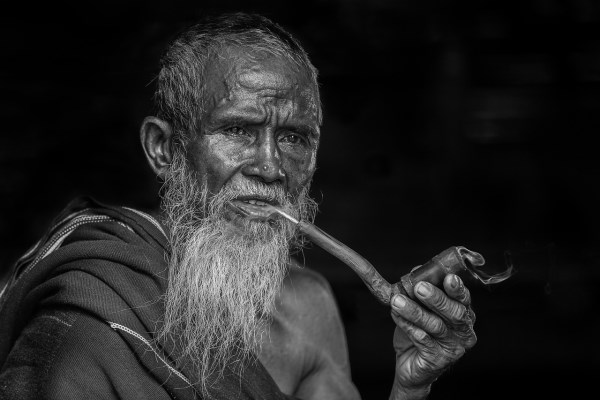 "Kinsan Ginsan" was the affectionate name given to the oldest twins in the world, Kin Narita, and Gin Kanie. The two women were beloved in Japan before their deaths in the early 2000s and lived to be 107 and 108 years old. They even released a rap album in 1992, when they turned 100. The album was called Gin-chan and Kin-chan and was a hit on the Japanese music charts.
8

The Proclaimers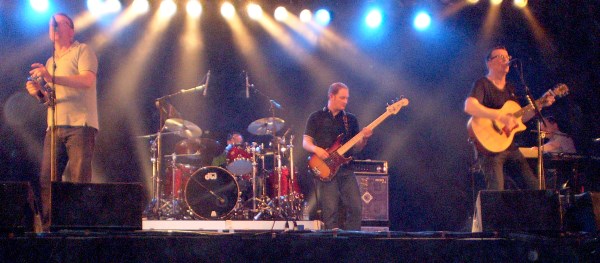 Famous as one-hit wonders behind the classic '80s tune "I'm Gonna Be (500 Miles)," most people don't know that the only members of the band are twins, Charlie & Craig Reid. The Proclaimers started in 1983 at the age of 19 and five years later, released their now famous single.
9

Shawn and Aaron Ashmore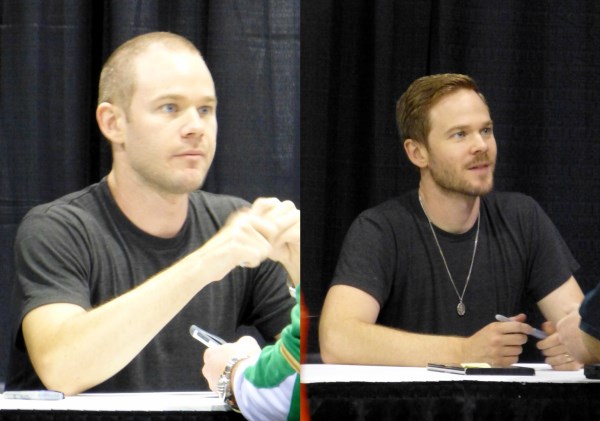 Shawn Ashmore starred in the X-Men films and The Following while his brother was in Killjoys and Warehouse 13. Both actors played in Smallville as well. These two are so similar-looking (and play in such similar roles) that many people don't realize they are two different people.
10

Ronald "Ronnie" and Reginald "Reggie" Kray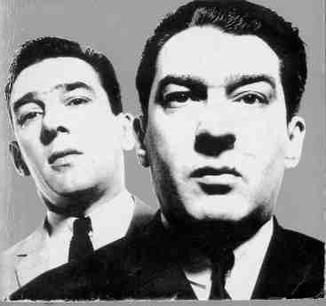 They may not be as famous as the other names on this list, but The Krays are certainly a duo worth remembering even if it is for an unpleasant reason. Ronnie and Reggie ran London's East End and lived a life of violence including arson, torture, assault, robbery and murder through the '50s and '60s.
Despite their dark natures, the Krays were popular club owners and were known to spend time socializing with stars like Judy Garland and Frank Sinatra. Their reign of terror was ended in 1968 when they were arrested and sentenced to life imprisonment.