Unless you've been living under a rock, you know by now that there is an ongoing refugee crisis with thousands upon thousands of people fleeing Syria (and Libya, Iraq and other regions in the Middle East) for any country that will admit them. Still, many places don't welcome these refugees, making the actions of the noble people in our list even more remarkable.
1

The Turkish couple who fed 4,000 Syrian refugees on their wedding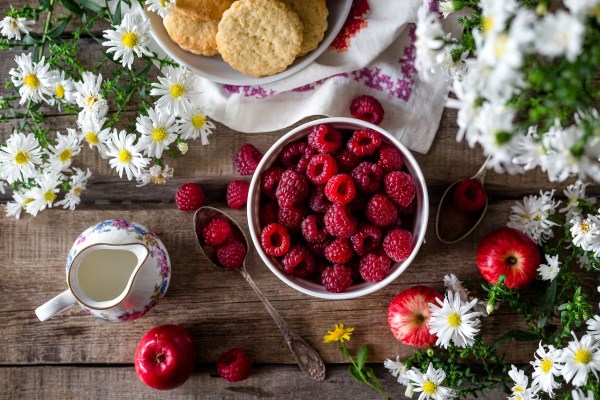 A Turkish bride and groom decided to share their joy on their wedding day by inviting 4,000 Syrian refugees to eat with them and celebrate in the southern Turkish city of Kilis.
Fethullah Üzümcüo?lu and Esra Polat, who got married in the province near the Syrian border in July 2015, invited some of those refugees who have fled the country since the civil war that began four years ago.
Turkey has welcomed nearly two million Syrian refugees overall. In Kilis, Turkish charity Kimse Yok Mu (Is Anybody There?) is responsible for providing food to 4000 Syrians who left their war-torn country.
2

The billionaire who wants to buy an island for refugees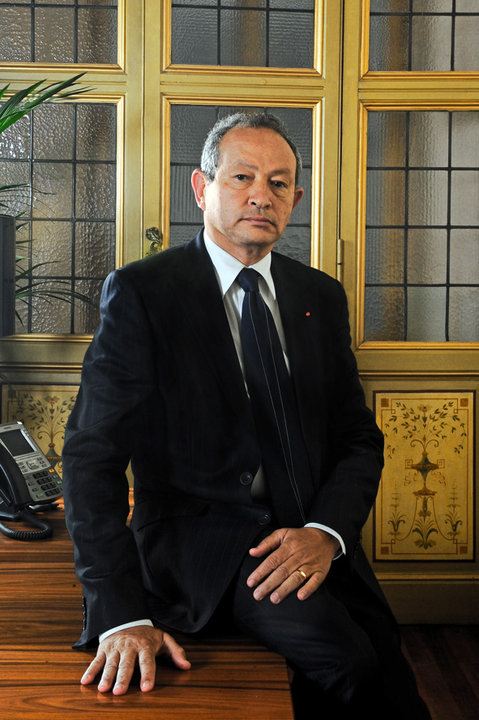 Billionaire Naguib Sawiris, the chairman of the Egyptian-based joint stock company Orascom Telecom Media and Technology Holding, suggested in a Facebook post that he would purchase an island to help alleviate the growing humanitarian crisis in Europe. He said he would name it "Aylan Island," in memory of the Syrian toddler Aylan Kurdi, who drowned earlier this month as he and his family attempted to reach Europe. Images of the toddler's lifeless body on a Mediterranean beach triggered international outrage and calls for humanitarian intervention.
Sawiris said he has identified two privately owned Greek islands that could be used to house migrants and refugees who have been fleeing war and poverty in the Middle East and Africa.
3

The 8-year-old who is fundraising to save Syrian refugees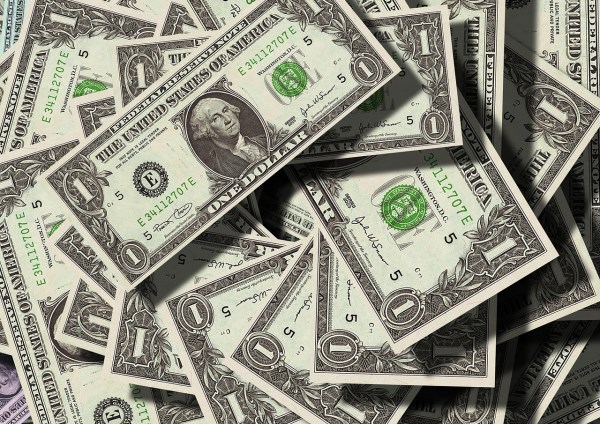 An 8-year-old girl is in the middle of a fundraising effort to help Syrian refugees with food, shelter, clean water, and other essentials. This isn't Charlotte Tristan's first fundraiser. Over the last several years, she's made YouTube videos that have raised nearly $10,000 for charity in and have garnered nearly 6,000 views.
According to her mother, Heather Tristan, it all started when their family sponsored a young girl from Mali. The connection between Charlotte and the young Malian made a lasting impact on the young girl, who has empathy for those in need. She recently created a video to raise $500 for a few of the 11 million refugees fleeing Syria, which is in the midst of a civil war.
4

The British comedian who donated $1 million to help Syrian refugees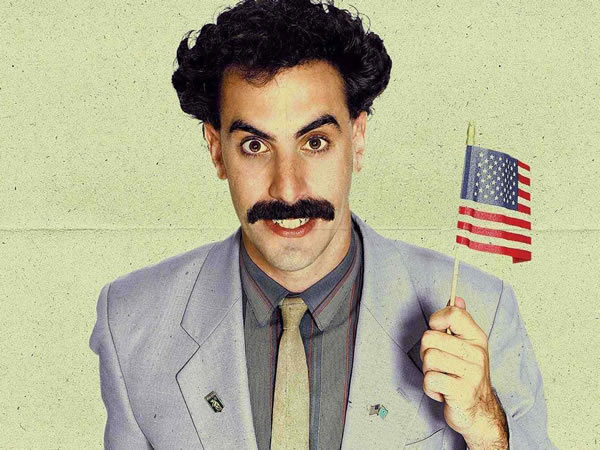 British comedian Sacha Baron Cohen and his wife are donating $1 million (€900,000) to help Syrian refugees.
The Borat star and actress wife Isla Fisher are giving $500,000 to Save the Children to pay for measles vaccinations for kids in northern Syria. They are also donating the same amount to the International Rescue Committee (IRC) to help Syrian refugees (and those in neighboring countries) with health care, shelter, and sanitation.
Borat, of course, was the 2006 mockumentary about a Kazakh journalist's trip through the United States with pretty much no understanding of American culture. While crude and hard to watch at times, it was a great satire on racism, sexism, and hyper-patriotism.
5

The gay couple who took in 24 refugees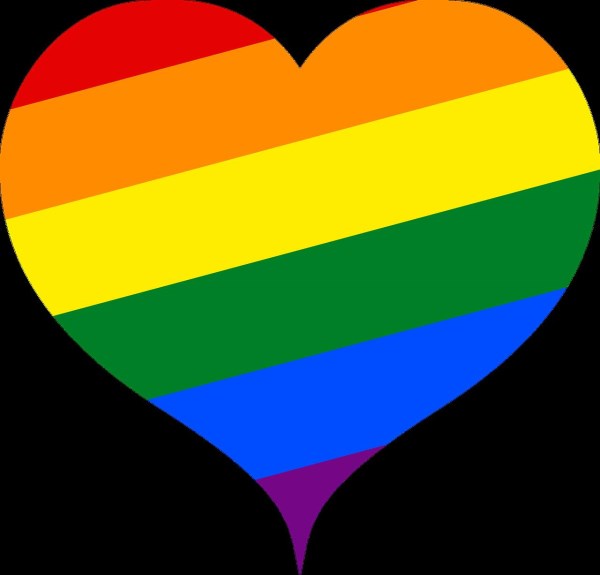 A German gay couple hopes to provide a new perspective on the Syrian refugee crisis through one simple Facebook post.
On November 2015, Dirk Voltz shared a message explaining that he and his partner have hosted 24 refugees from Syria, Afghanistan, and Iraq in their Berlin apartment since July. He later told Buzzfeed they did it because they "didn't want to look away and whine about the situation in Berlin."
In the post, Dirk reports their experience has been overwhelmingly positive, and that not one refugee had taken umbrage with their relationship. "The only bad experience I can recall is that our new friends used a lot of sugar and salt. So we bought it at the market, and that was that."
Dirk said the only thing he's been disappointed in were hateful notes, text messages, and death threats he's received since the couple started taking in refugees.
"Certainly I know that what happened this past summer and this fall has changed our lives," he concludes. "You can be there for other people. Or you can be scared. And if that happens, I'm sorry. I'm sorry for those who live in fear."
His post has been translated to English courtesy of Buzzfeed:
In bad times, one should consider their own balance sheet. Mine looks like this: Since July my partner and I have hosted approximately 24 people from Syria, Afghanistan, and Iraq in our place in Berlin. Our knives are still in the kitchen, precisely where I left them on the board, before our guests from Syria and Iraq arrived. We never needed a key for our bedroom, except for one time a dear guest from Afghanistan needed it to play with our cats. Our four fat, old cats had as much fun as the young man.
But back to the knives: All that was stabbed with them in the weeks we hosted refugees in our home were onions, garlic and a looooot of meat.
Mario and I are still alive. Perhaps, even more intensively than before. Whether we´ll ever return to a "normal," we do not know. How can I care about the luxury chatter from yesterday?
Really, what the hell is happening here?
No Muslim who was there wanted to kill us in our sleep. No one insulted us because we are two men and share one bed. No one, by any means, said they prefer Sharia law to German Law. We did not meet one person who did not regret leaving their home.
The only bad experience I can recall is that our new friends used a lot of sugar and salt. So we bought it at the market, and that was that.
Where is this Islamization that people in Germany have been so worried about (these) past weeks? Maybe it's stuck on the Balkan route somewhere. It's there if you ask the so-called "concerned citizens" of Germany… definitely. If not by now, then 2016, 2017, 2018…
The real disappointment that happened to us came in the form of ordinary text messages, death threats on the street, or insulting letters at the front door. Or simply by school friends, that rather cry and quote the AfD [Germany's right-wing political party]. Instead of tackling the crisis, we act as if there is no tomorrow. Wake up finally!
As if one could stop this migration of people. As if we could personally influence which war will break out. As if we all don't have a responsibility in the world's happenings.
It may be that Islam does not belong to Germany. It's also possible that the devil is part of every religion. Maybe I have to fight for my rights as a homosexual in ten years, more intensely than I have to do it now. It's also possible that I realize at some point, I made mistakes.
Everything is possible, nothing has to happen for sure!
Who knows? I mean, who knows what will be someday? Certainly I know that what happened this past summer and this fall have changed our lives. You can be there for other people. Or you can be scared. And if that happens, I'm sorry.
I'm sorry for those who live in fear.
6

The soccer star who met the Syrian boy tripped by a reporter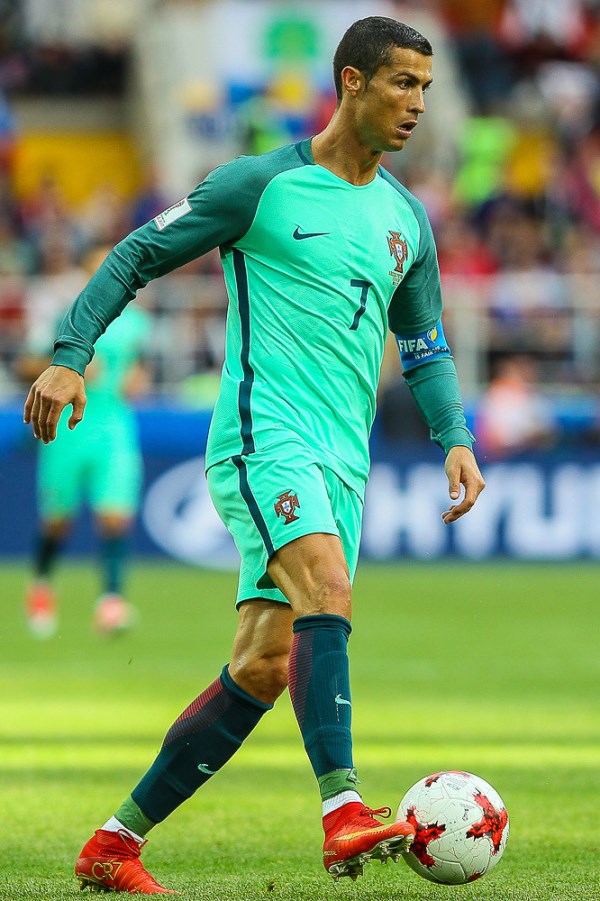 The dream of a seven-year-old Syrian boy, who along with his father was tripped up by a Hungarian camerawoman while being pursued by police, has come true. He met his football idol, Cristiano Ronaldo.
The football legend decided to make it up to Zaid Mohsen and his father, Osama Abdul, who were unlucky enough to meet a Hungarian camerawoman who "panicked" and tripped up the two while they fled the police from a refugee camp earlier this month.
Ronaldo invited the boy, his father, and his older brother Mohammad, 18, to a Real Madrid game against Granada in September. The little one was even given the honor to walk the football pitch next to the famous football player as his personal mascot.
7

The town who came together to welcome Syrian refugees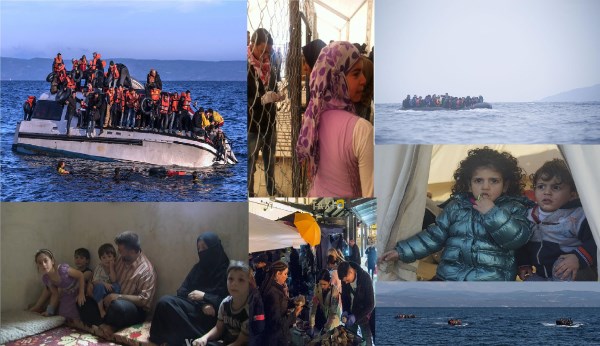 This is the moment a coach carrying more than 100 Syrian refugees pulled into a German town to be greeted by its residents. Holding banners with "welcome" written in English, German, French and Arabic, the crowds applauded and waved sunflowers.
O.E. is Oer-Erkenschwick, a small town in western Germany with a population of just 30,000. The place may be small, but Oer-Erkenschwick has made its mark on the map after footage of its welcome committee went viral.
8

The mom who gave away 3,000 baby carriers to Syrian refugees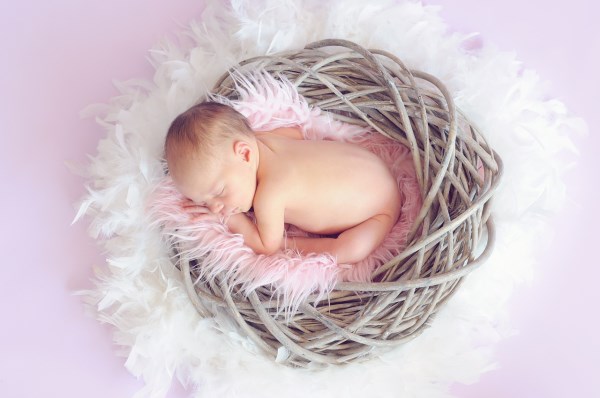 Cristal Logothetis was working in a refugee camp in Athens last month when she spotted a boy about ten years old holding a baby in a crowd of women and girls. At first, he acted aloof and tough — he was clearly assuming the role of the patriarch of the group — but Logothetis knew it would be easier for the boy to transport the baby if he had a carrier.
After assuring him that the baby carrier she was offering him was free and showing him how to use it, he dropped his tough guy act — he grabbed Logothetis's hand and gestured excitedly, asking her to take a selfie of him using the carrier.
This self-described regular California mom had never been involved in anything like this before; a picture in the news changed everything for her. Two months earlier, Logothetis, like so many others, saw the picture of Aylan Kurdi, a 3-year-old boy who drowned as his family fled Syria — she was horrified. That single image moved her to act. Since then, she has led a successful IndieGoGo campaign and founded a nonprofit, Carry the Future, to help displaced Syrians and other refugees. In November 2015, she and nine other women flew to Greece and gave out 3,000 baby carriers.